Regina Romero for Mayor of Tucson
Campaign Branding, Print Design
Political Direct Mail, Palm Card, Collateral, Advertising Print
Background
In a hotly contested Primary election, three Democratic candidates competed for a spot in the General election for the seat of Tucson Mayor. Enter candidate and Tucson City Councilwoman, Regina Romero, the first woman elected to the Tucson City Council Ward 1. With a rich Tucson history and passion for her city, Regina's platform aimed at moving the city forward.
Design Makes the Difference
The visual goal of the print and direct mail campaigns was to create a bold, compelling, and persuasive campaign brand that clearly communicated Regina Romero's values, capabilities, drive, and commitment and dedication to her city. With a huge victory, Regina Romero won with 49% of the vote. With an expected win in the General November election, Regina will be the first woman and the second Latino to be elected Mayor in Tucson's history.
Client
Chispa AZ PAC | Javelina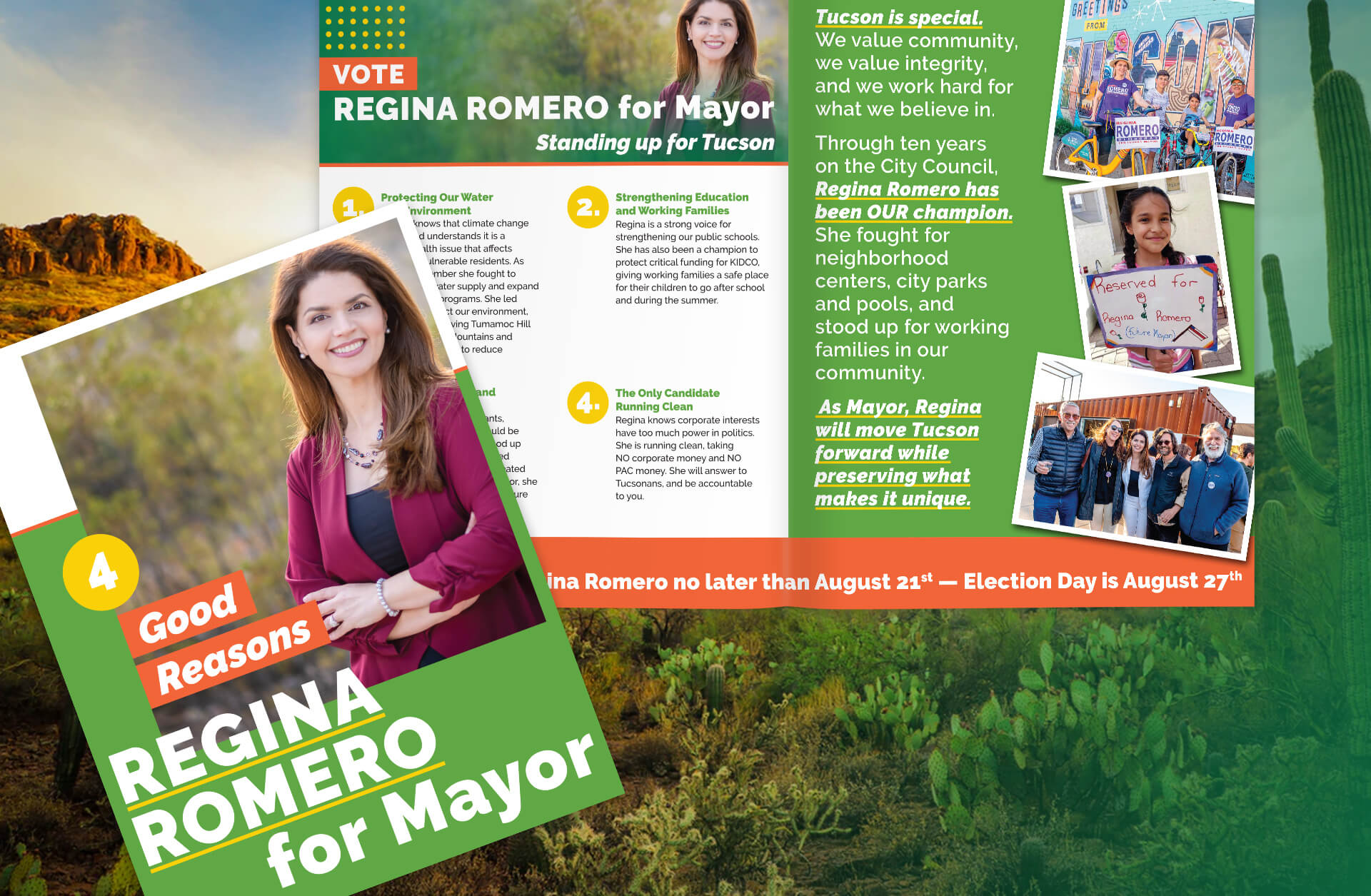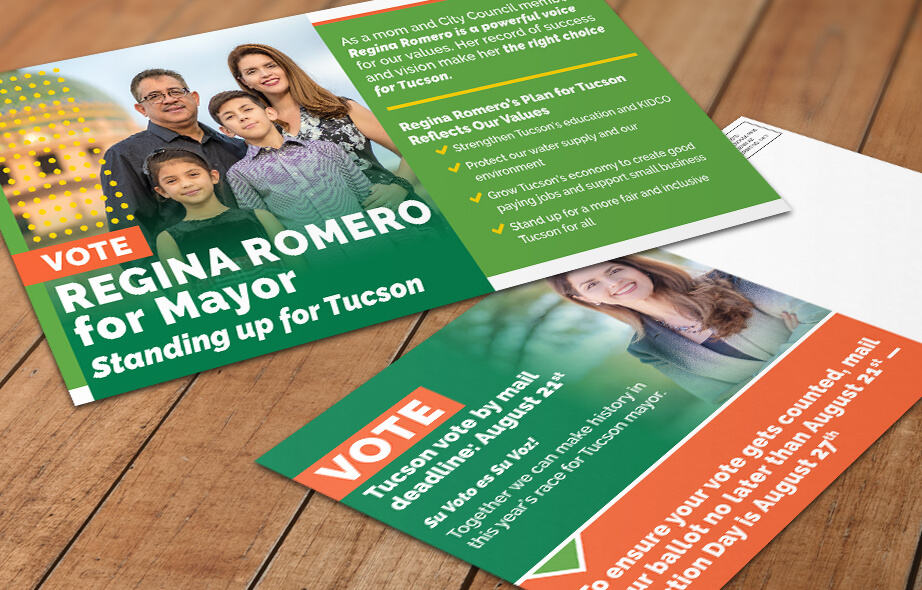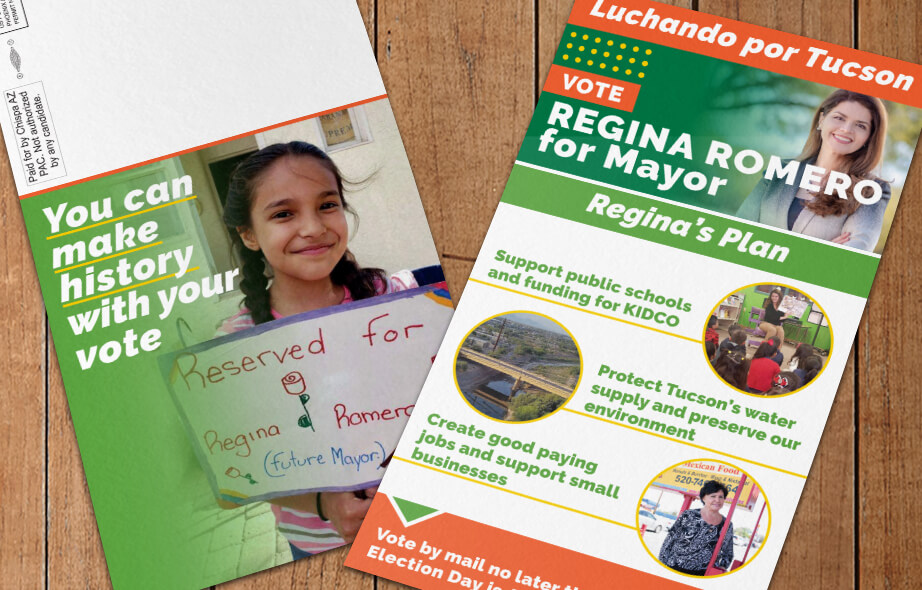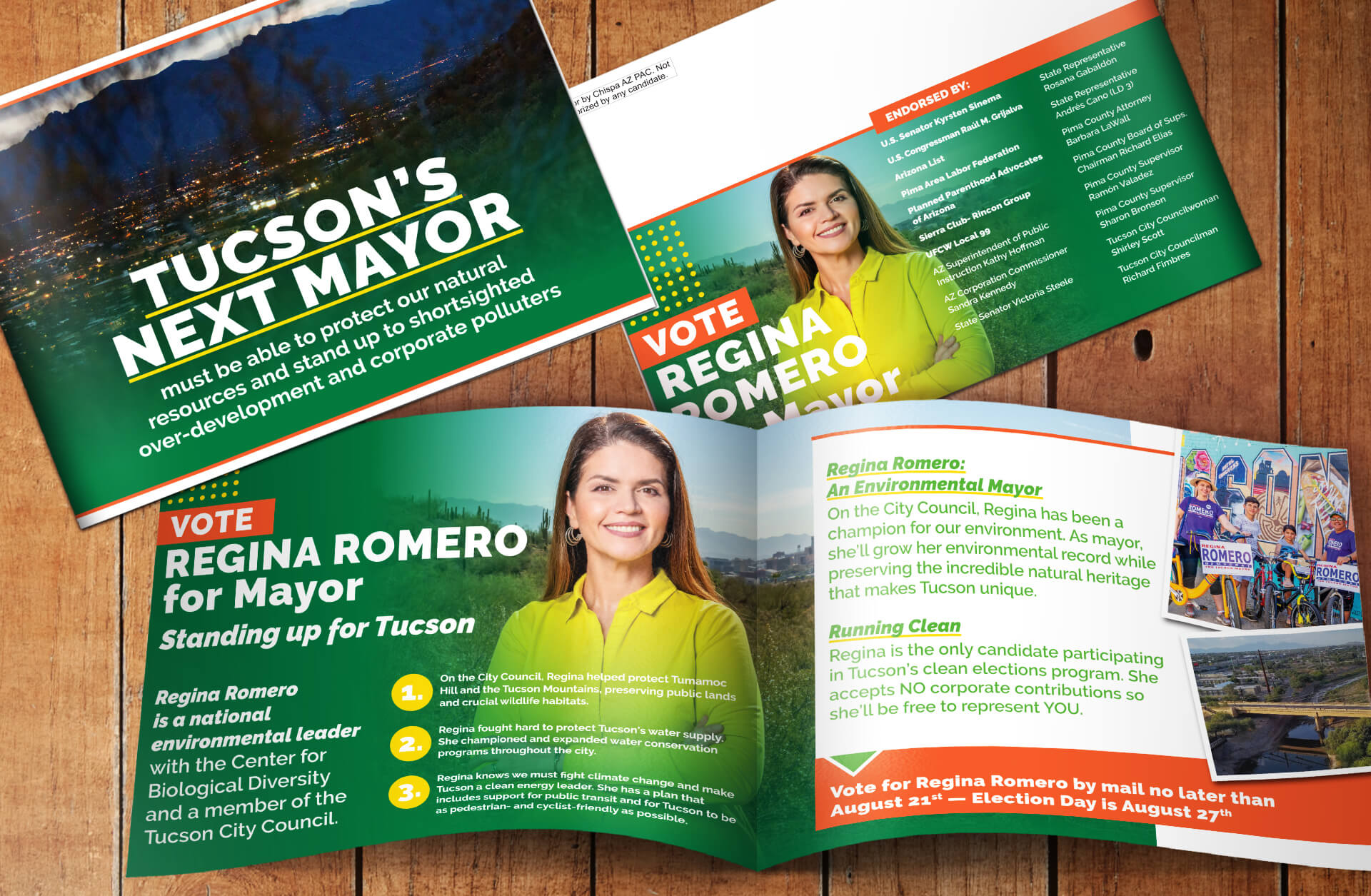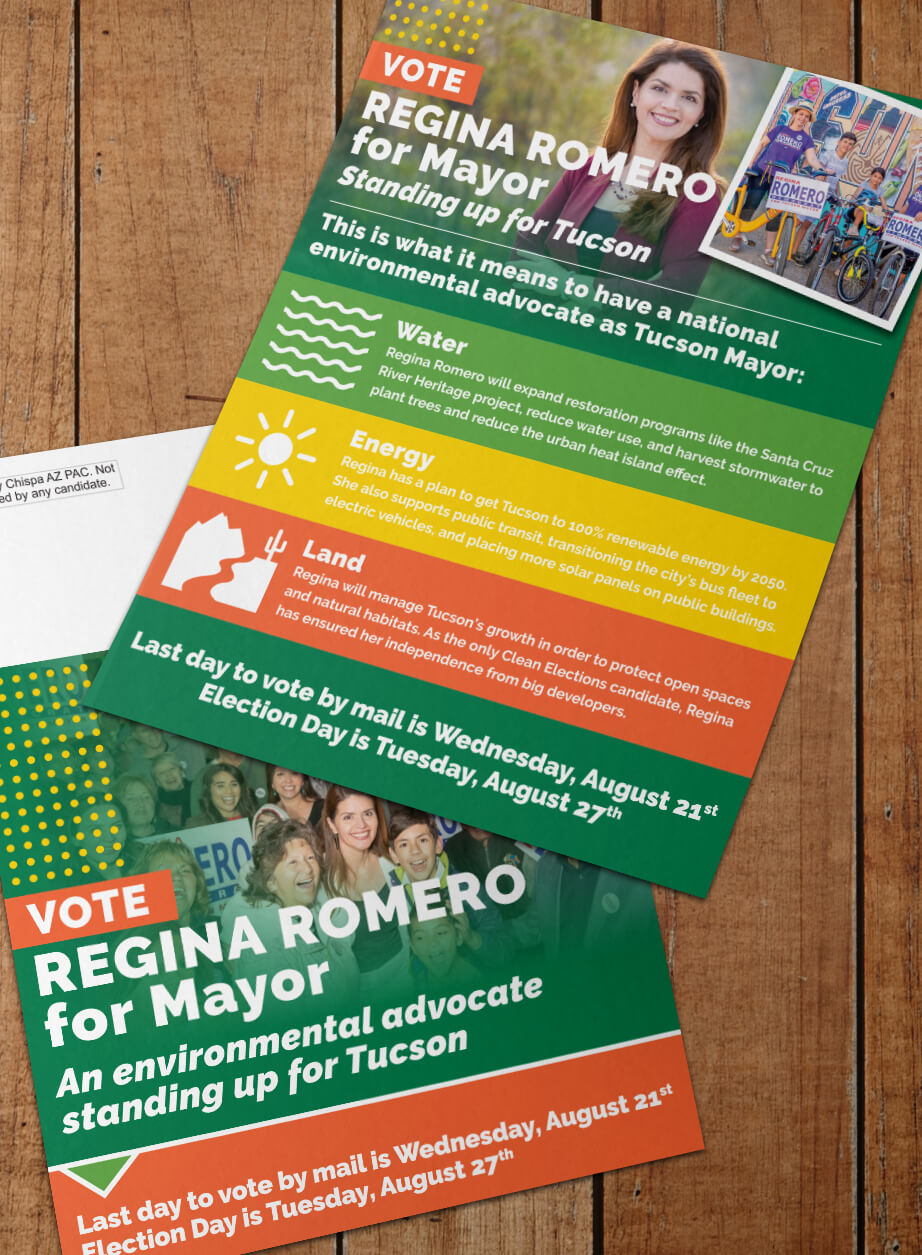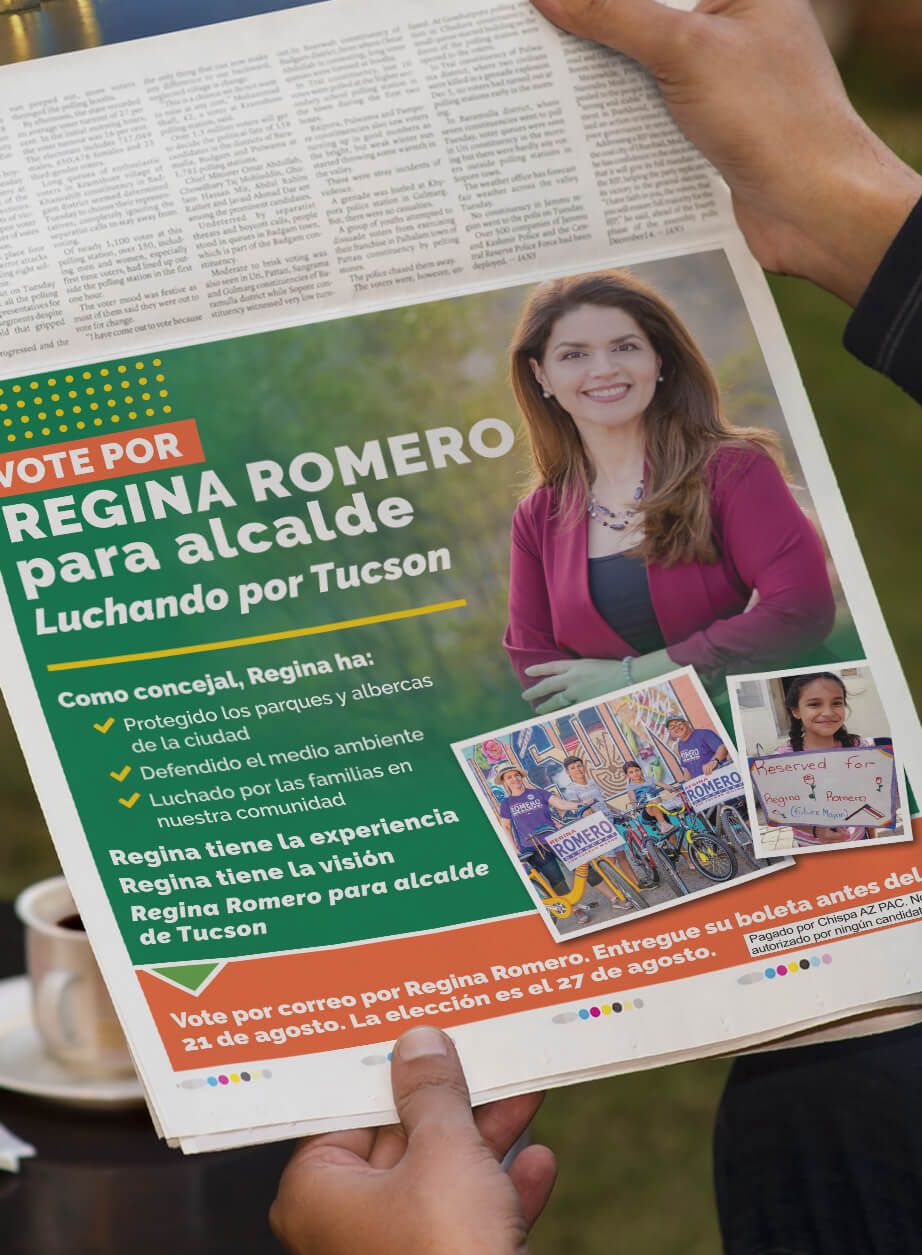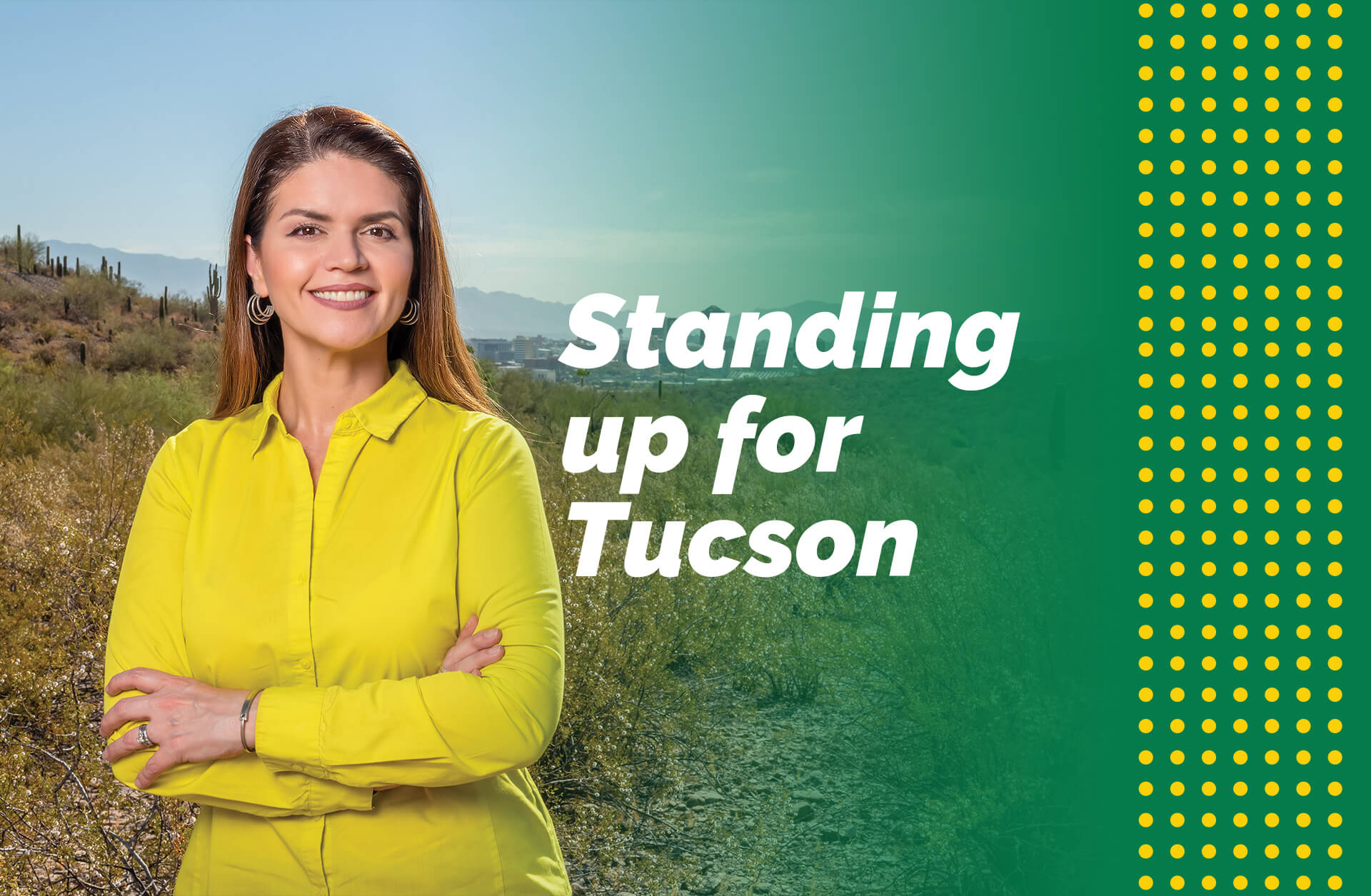 Client Reviews and Kind Words
Whether you're launching a new brand or refreshing an existing one, I'll work with you to build an inspiring brand, set it apart, and develop a visual identity that creatively, cohesively, and authentically communicates your brand message, voice, and tone across online and offline channels and touchpoints.

There are three responses to a piece of design — yes, no, and WOW! Wow is the one to aim for.

Milton Glaser
American Graphic Designer
Let's Use Design to Put Some "WOW" Into Your Brand
Let's Design Something That Will Make a Difference for Your Brand