Campaign Branding, Visual Identity, Logo Design, Print Design, Digital Design
Political Direct Mail, Palm Card, Collateral
Background
Prop 205, also known as the "sanctuary city" initiative, would — if approved — impose stricter rules on law enforcement relating to immigration status, plus other areas unrelated to immigration that would lead to negative impacts on vulnerable communities and law enforcement's ability to keep the city safe.
Design Makes the Difference
The visual goal of the logo design and print and direct mail campaigns was to create a bold, modern, minimal, and progressive brand that engaged audiences with compelling visuals that communicated the negative outcomes of a ballot win. Tucson voters overwhelmingly defeated the measure with a resounding 71.4% NO vote.
Client
No On Prop 205 | Javelina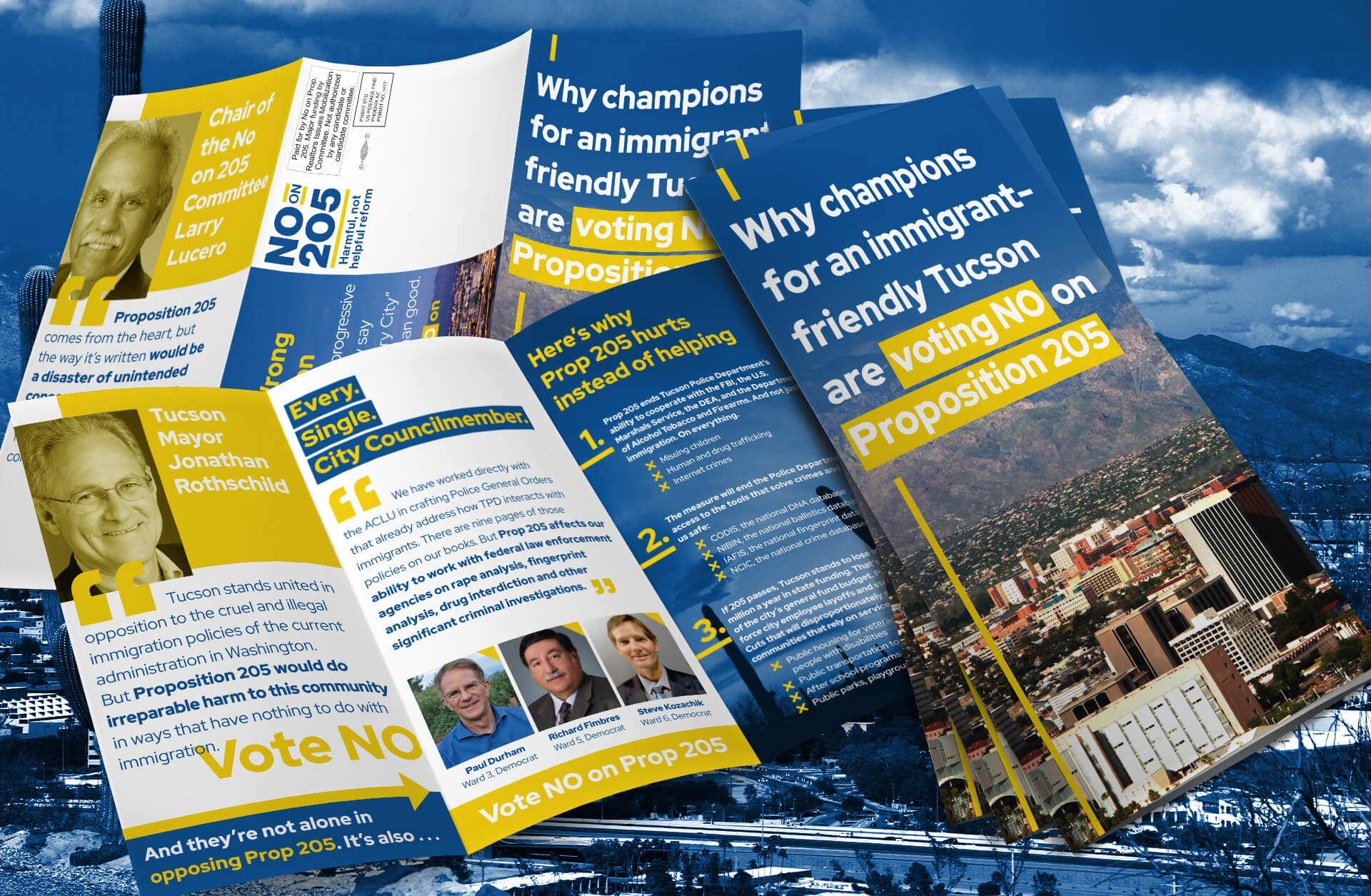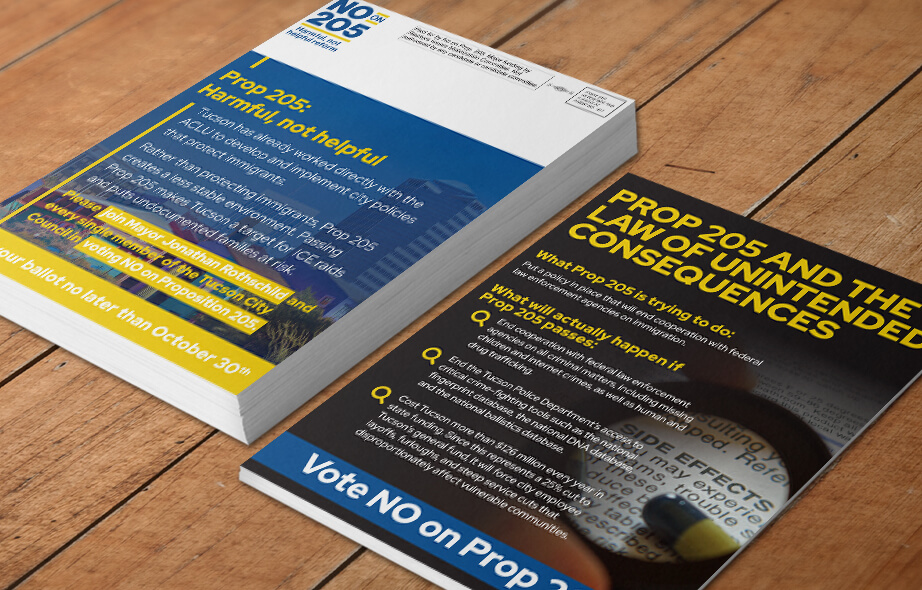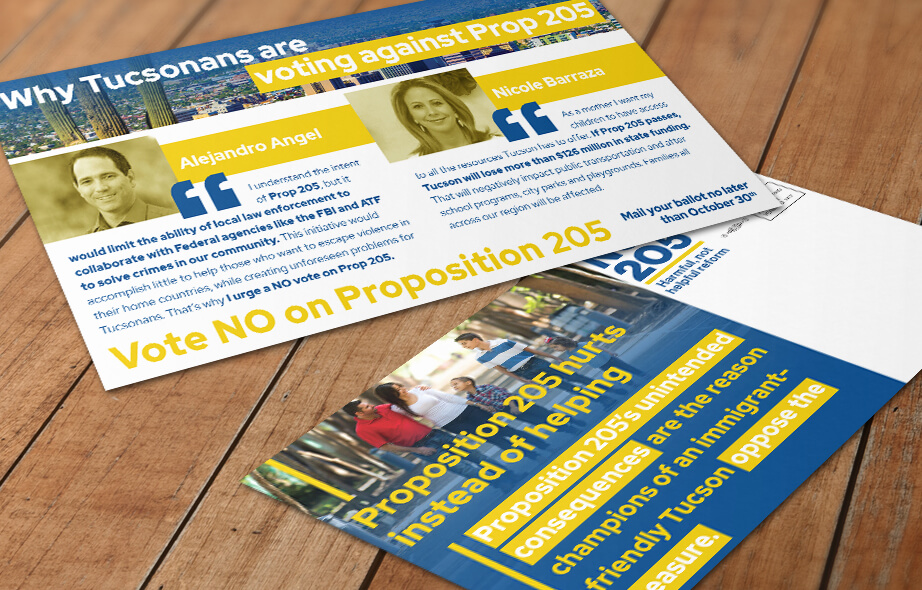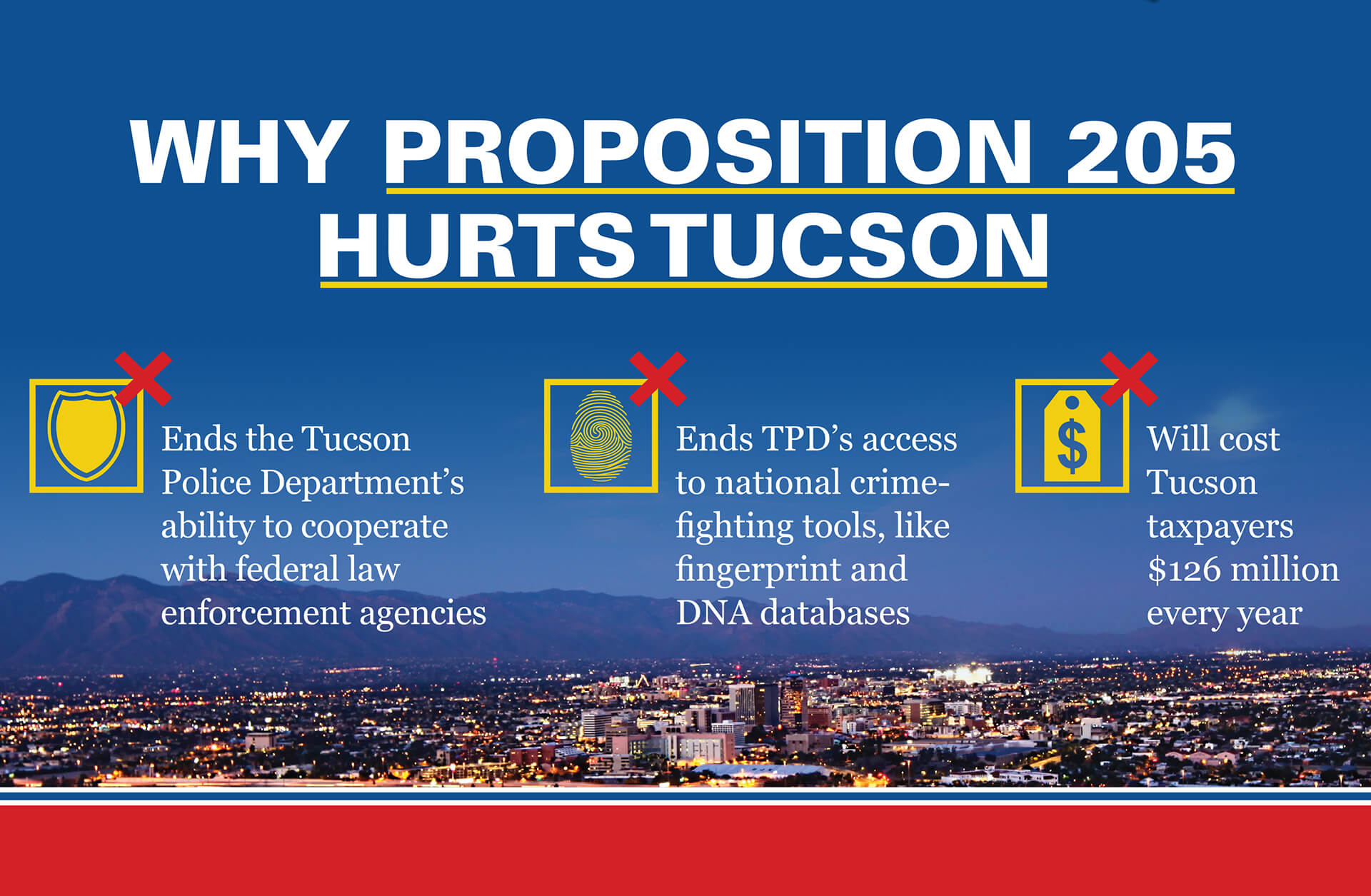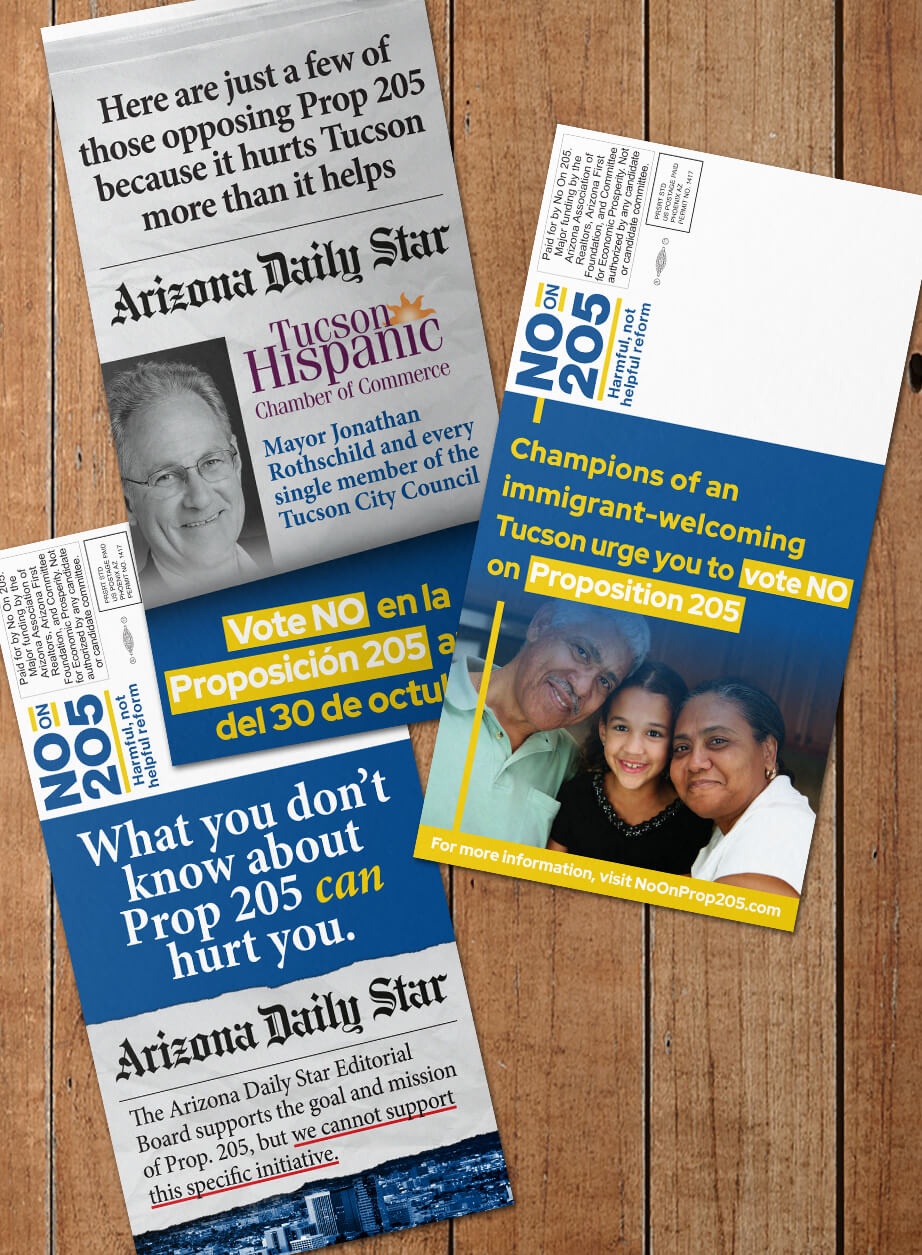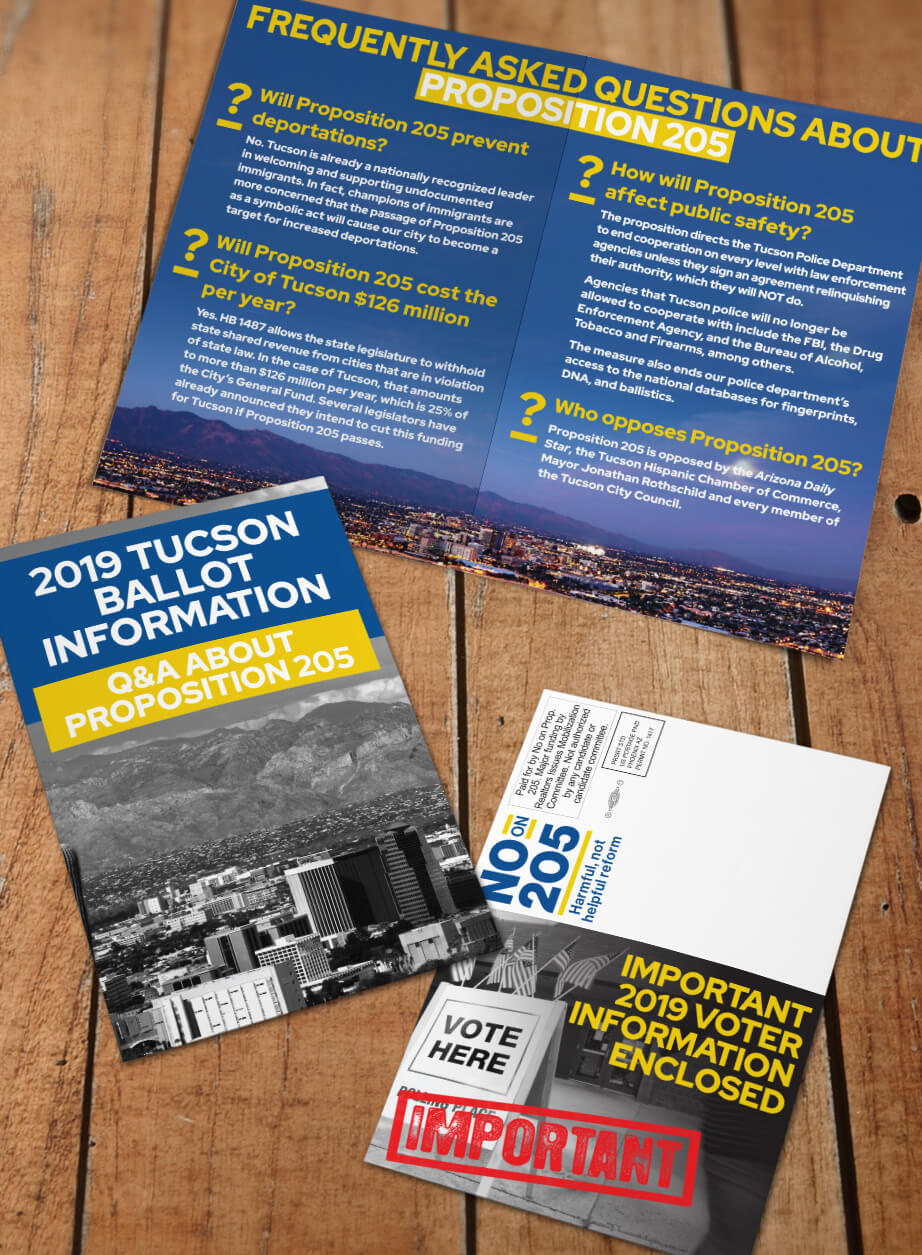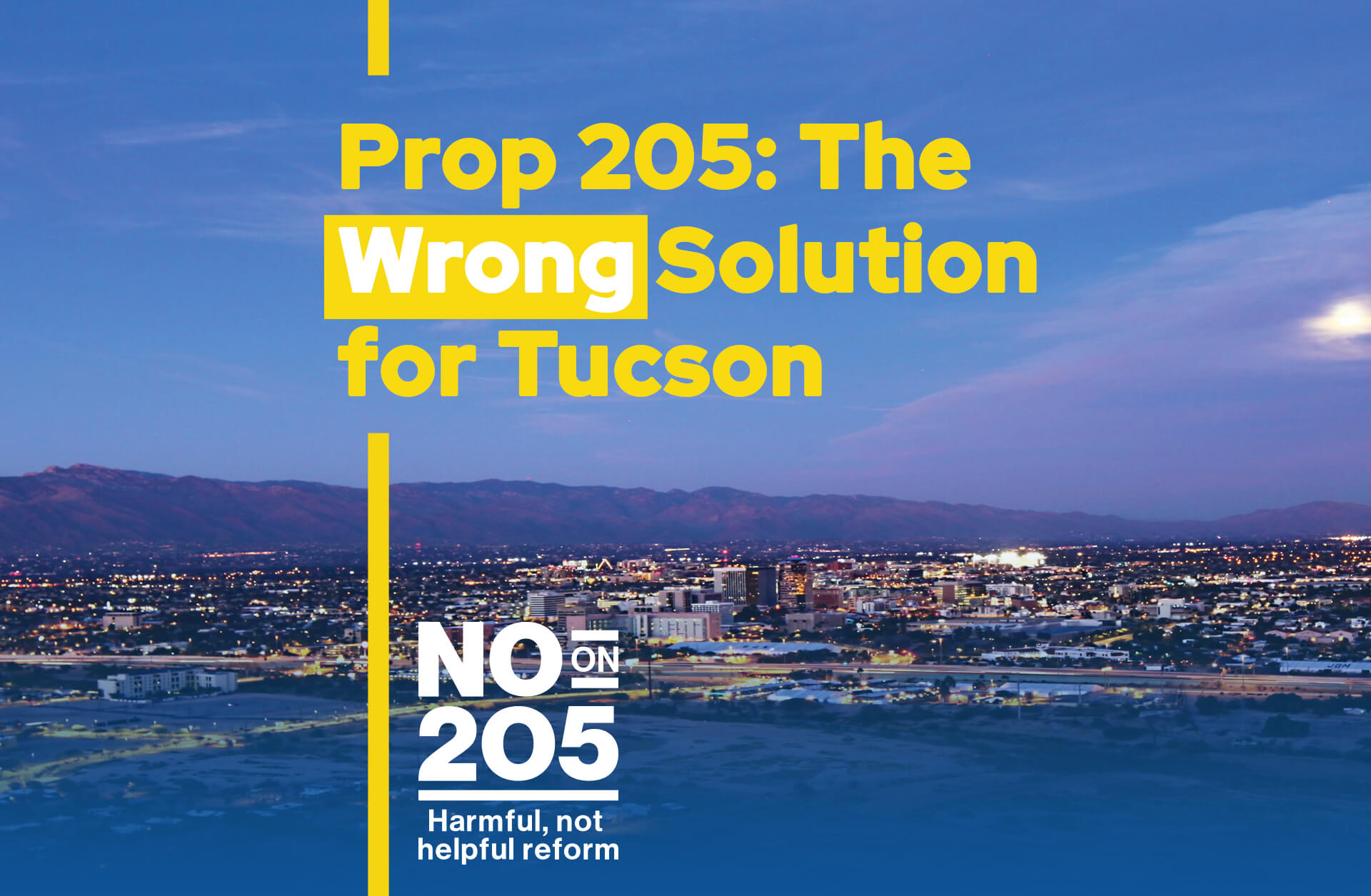 Client Reviews and Kind Words
Whether you're launching a new brand or refreshing an existing one, I'll work with you to build an inspiring brand, set it apart, and develop a visual identity that creatively, cohesively, and authentically communicates your brand message, voice, and tone across online and offline channels and touchpoints.

There are three responses to a piece of design — yes, no, and WOW! Wow is the one to aim for.

Milton Glaser
American Graphic Designer
Let's Use Design to Put Some "WOW" Into Your Brand
Let's Design Something That Will Make a Difference for Your Brand