Background::
Microsemi Corporation offers a comprehensive portfolio of semiconductor and system solutions for aerospace and defense, communications, data center and industrial markets. Among their diverse product offerings are high-performance storage solutions and security technologies. Prior to rebranding and company restructuring, Microsemi (formerly White Electronic Designs Corporation) introduced new cutting edge storage products to the market, Guardian and TRRUST-Stor.
Design Makes the Difference::
The visual goal of the product branding for print and web campaigns was to build upon the bold, dramatic brand they created for the products around data, space, and sci-fi themes to create a cohesive brand and compelling visuals.
Services::
Print Design / Web Design (Conceptual) / Packaging Design / Signage Design / Advertising Design for Web / Branding / Integrated Design
Client::
Microsemi Corporation / Birdseye Marketing & Communications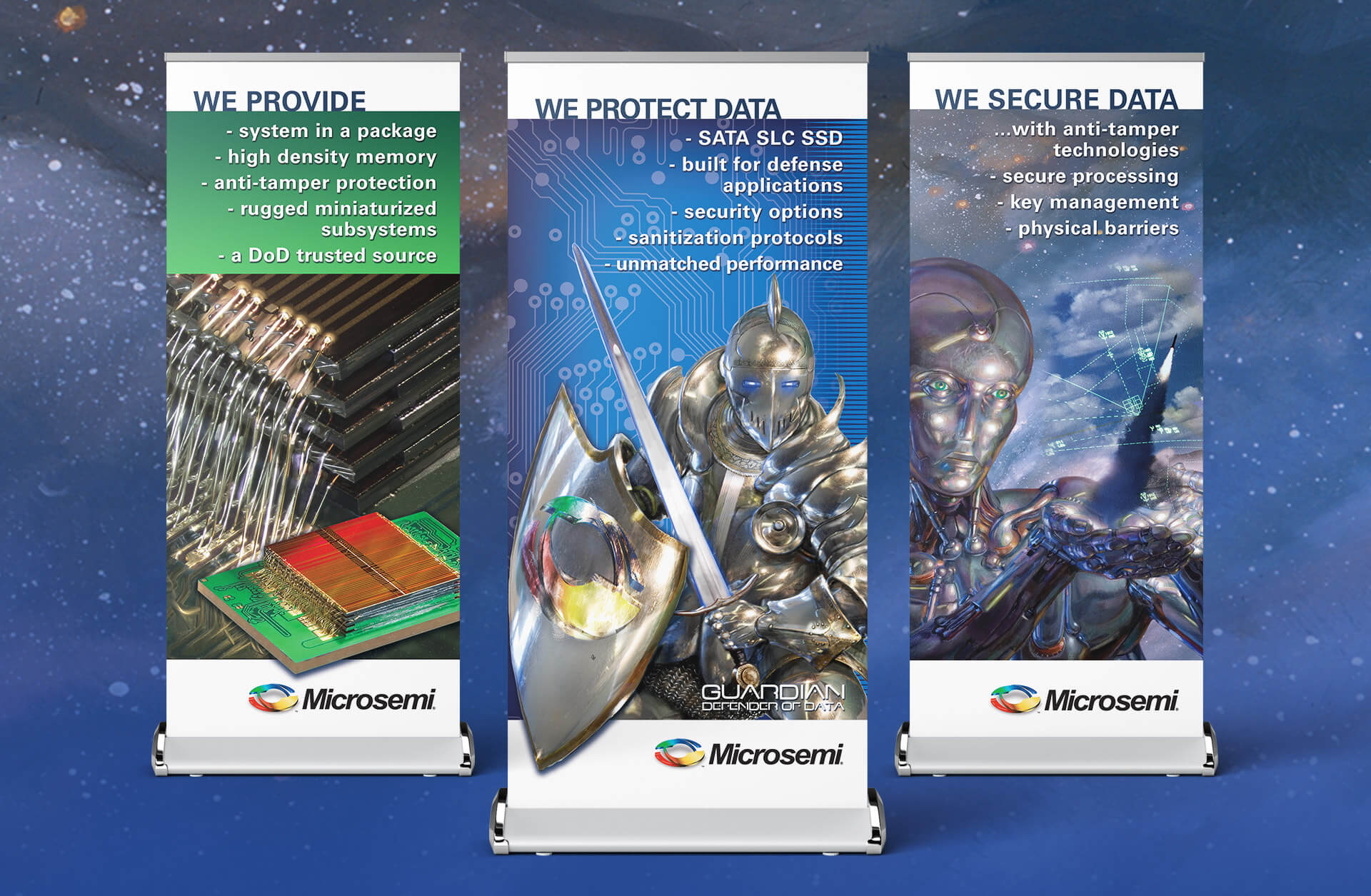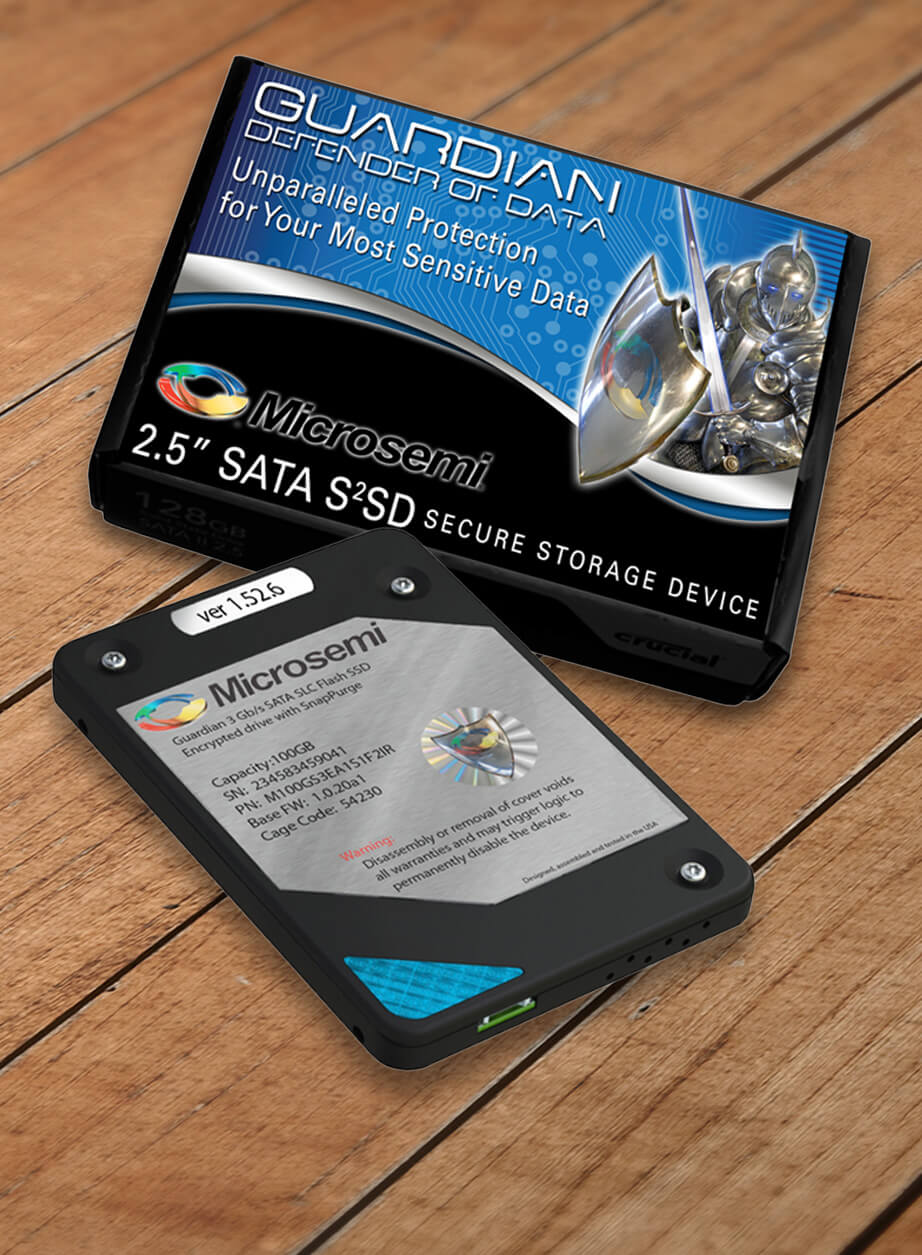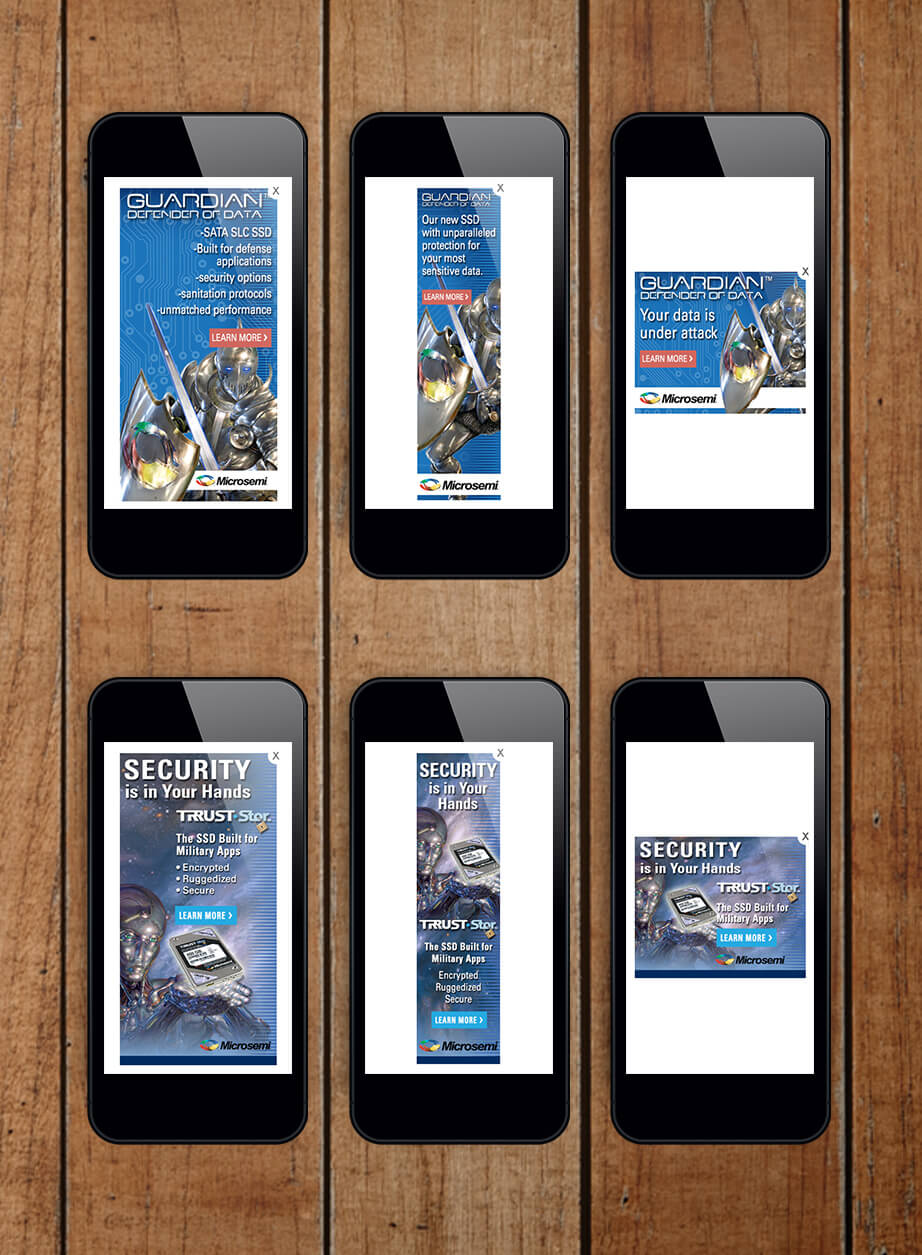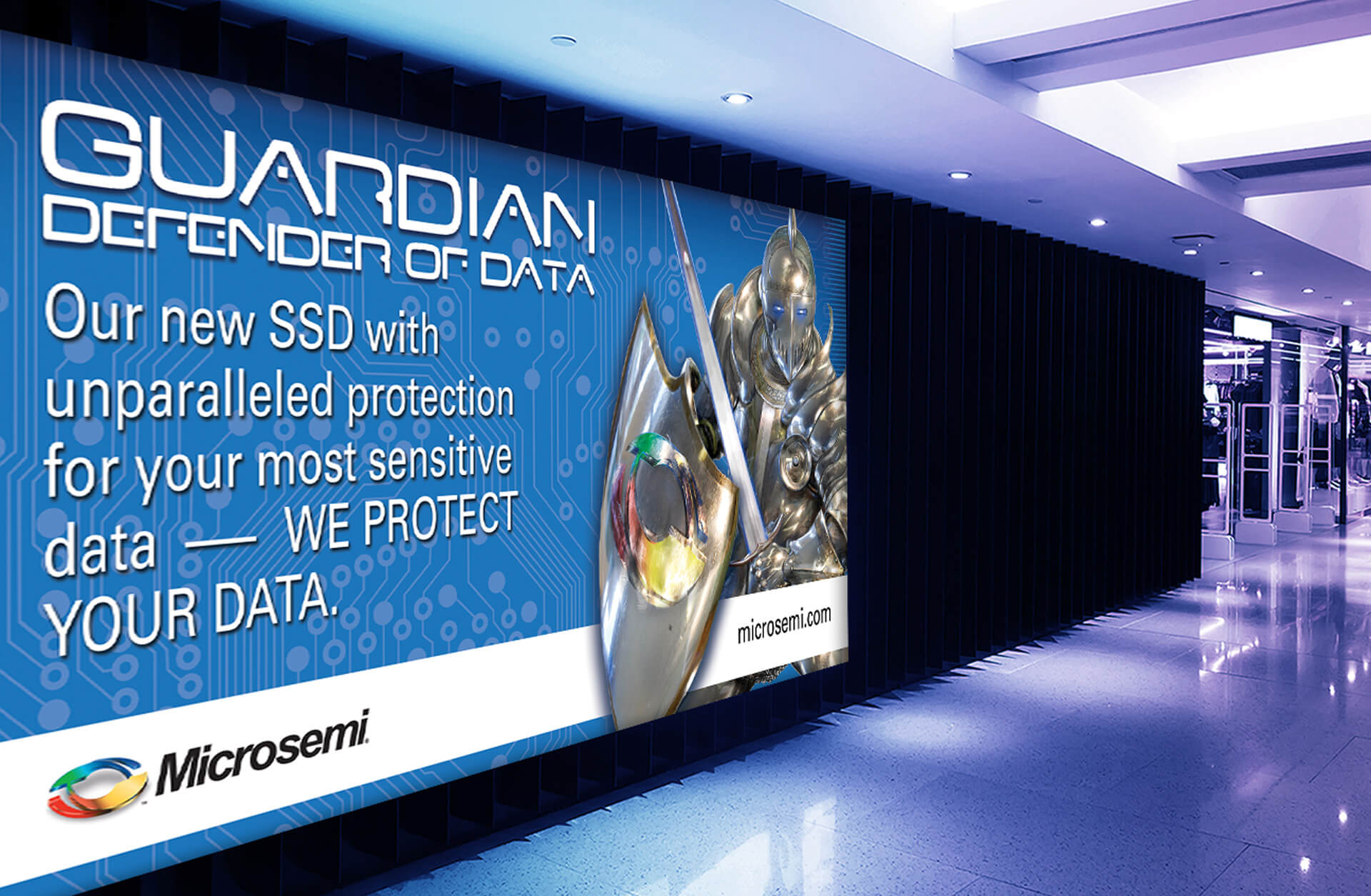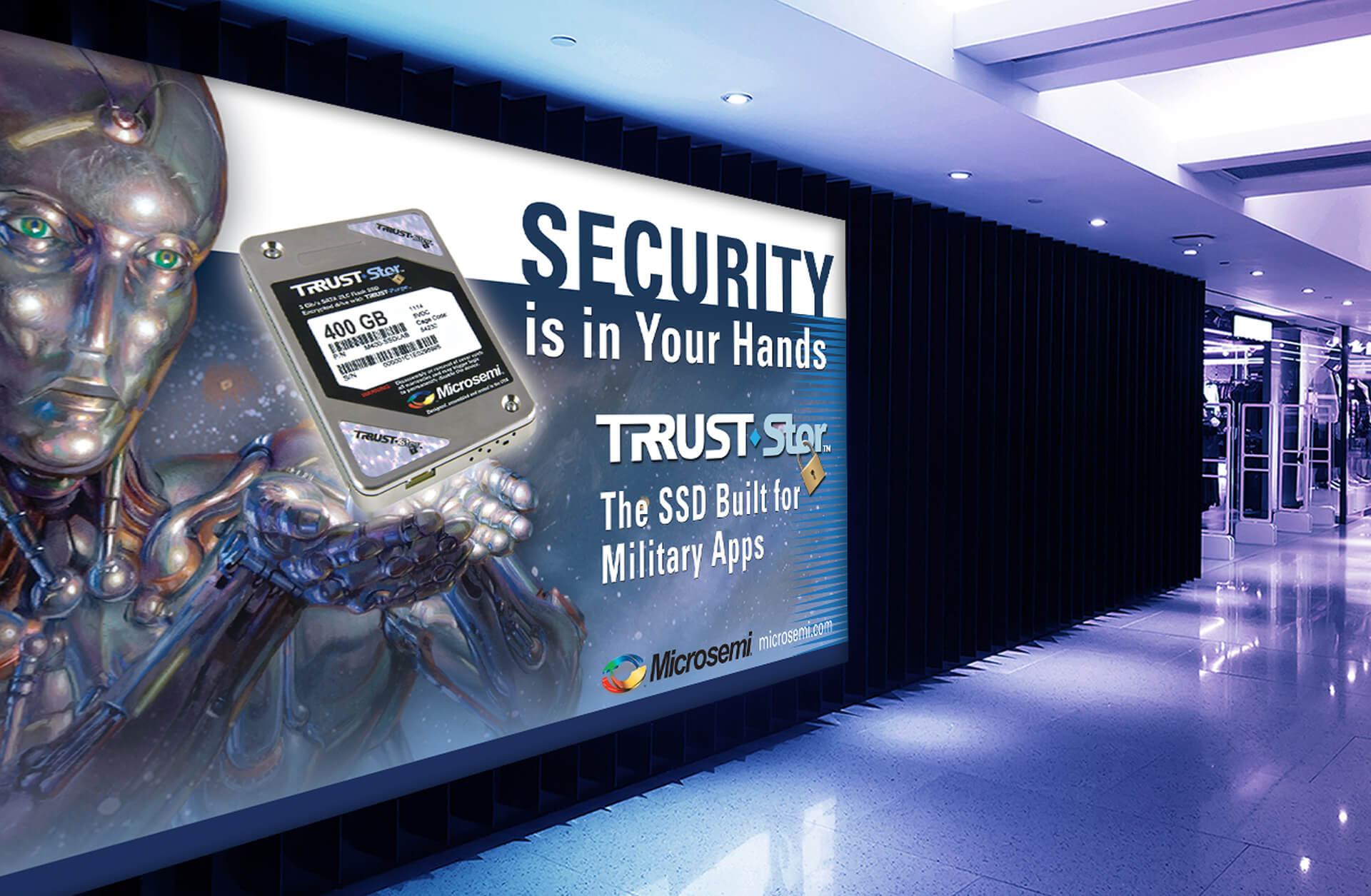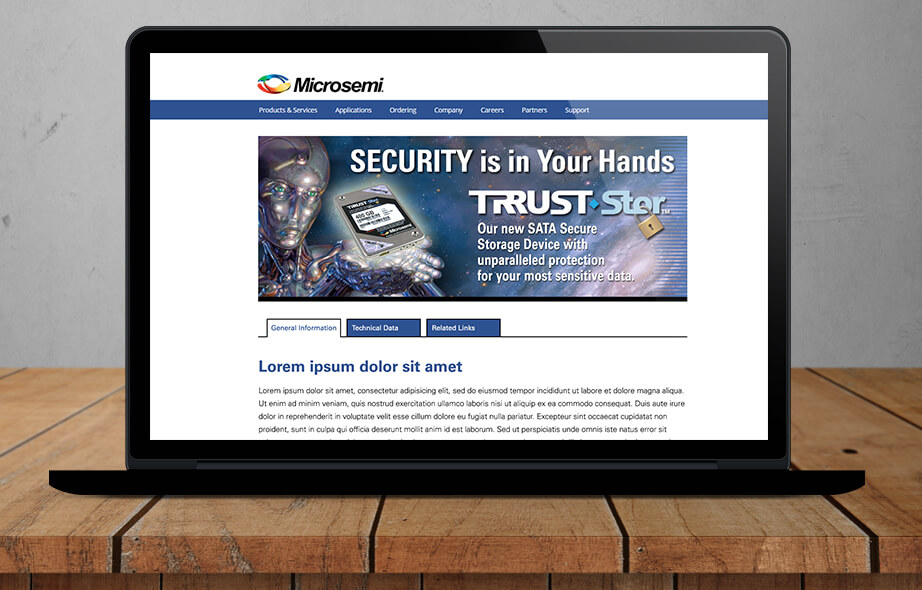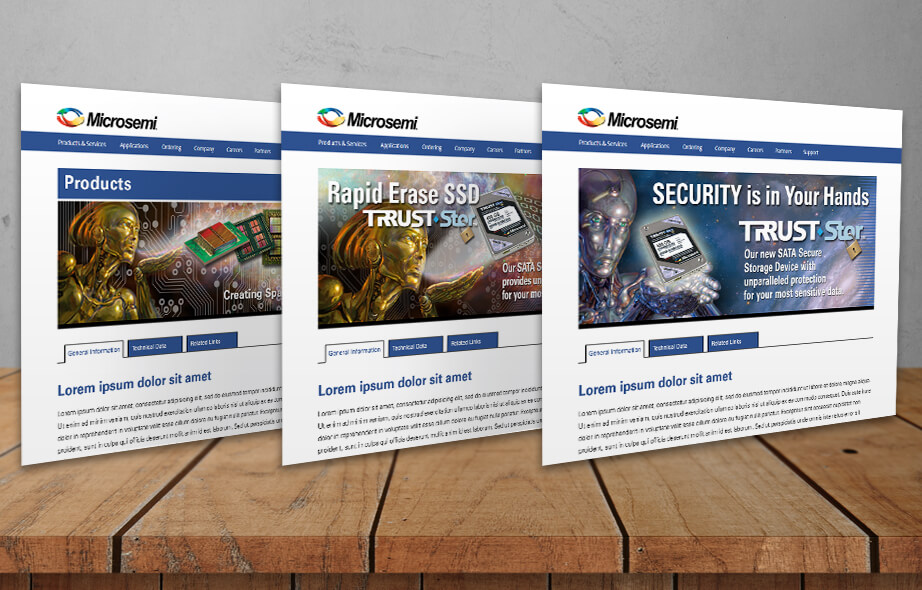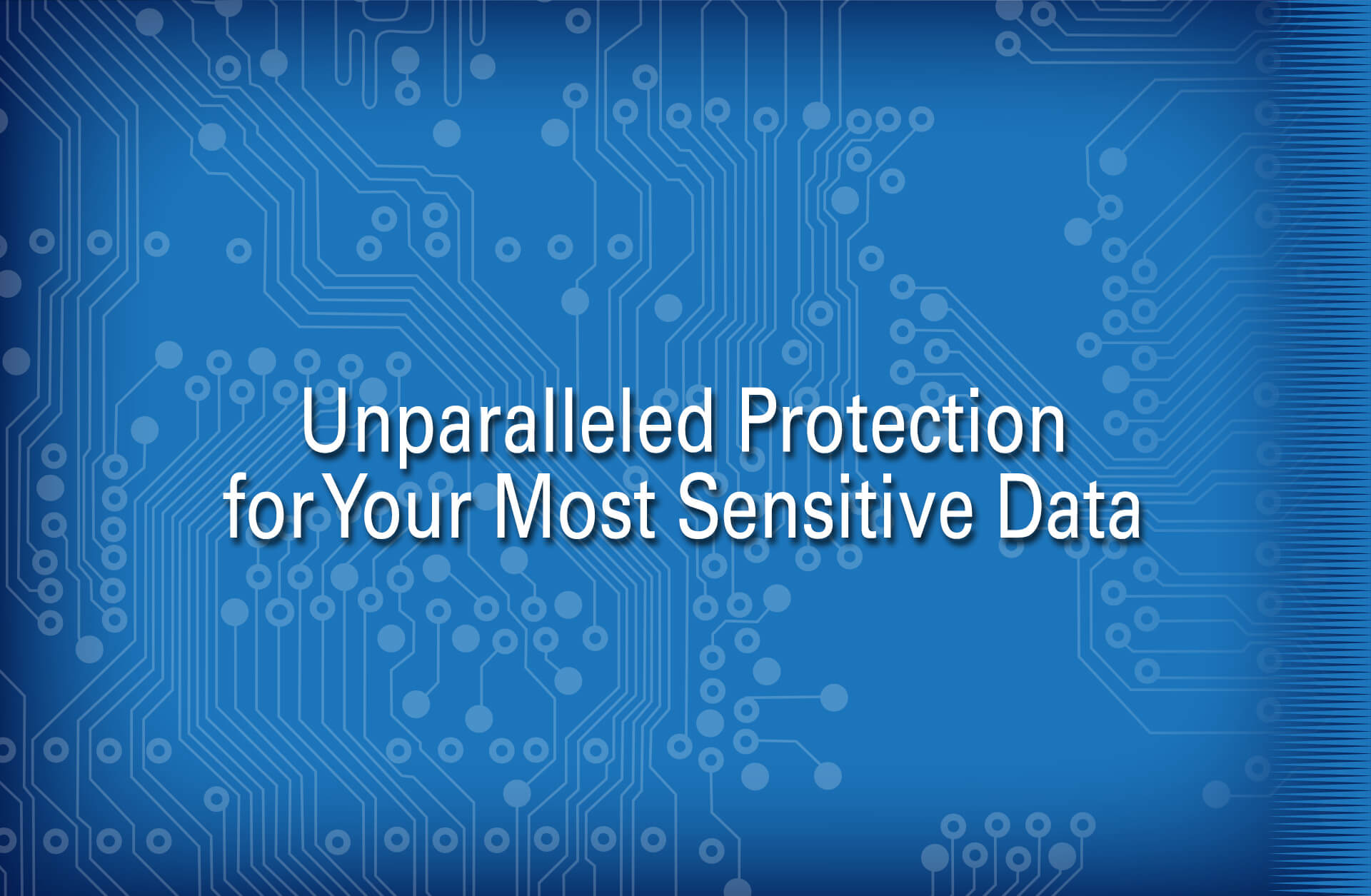 There are three responses to a piece of design — yes, no, and WOW! Wow is the one to aim for.
Milton Glaser
American Graphic Designer
Let's design something that will make a difference for your brand
Thanks for stopping by :)