Flagstaff Needs a Raise–NO on 418
Campaign Branding, Visual Identity, Print Design, Digital Design
Political Direct Mail, Palm Card, Collateral, Advertising Digital, Signage
Background
In 2016, 54% of Flagstaff voters approved the proposition to increase the local minimum wage. In 2018, special interest groups worked to get the dangerous and misleading Proposition 418 on the ballot, a measure that — if approved — would overturn that minimum wage law and the protections it included, lower the minimum wage, repeal minimum wage increases, and negatively impact working families.
Design Makes the Difference
The visual goal of the print, direct mail, and digital campaigns was to reinforce the proposition number and engage audiences with compelling, persuasive, bold and direct visuals that communicated the negative outcomes of a ballot win by focusing on the hard working families and individuals it would affect and exposing the dark money effort behind it. Flagstaff Needs a Raise defeated Proposition 418 with 56% of the vote.
Client
Flagstaff Needs a Raise | Javelina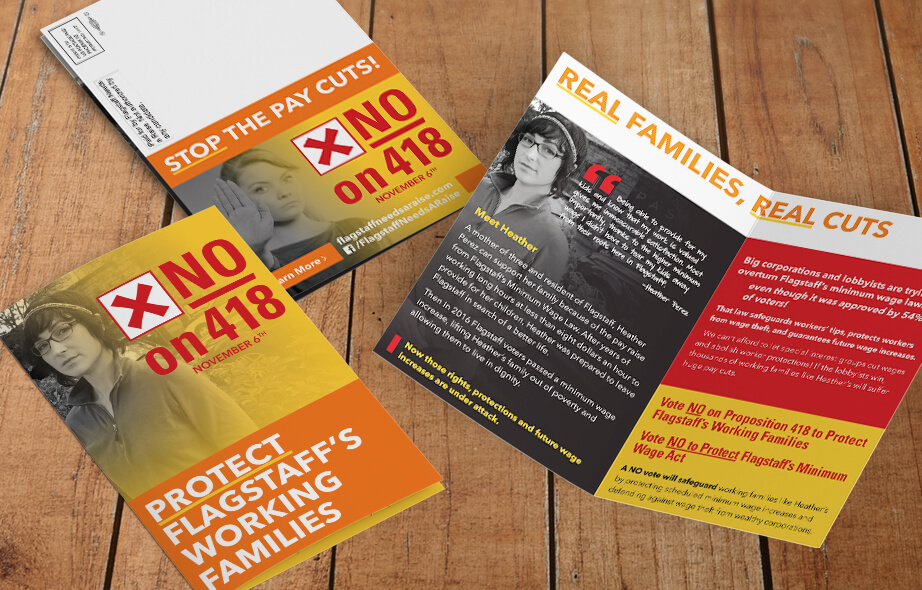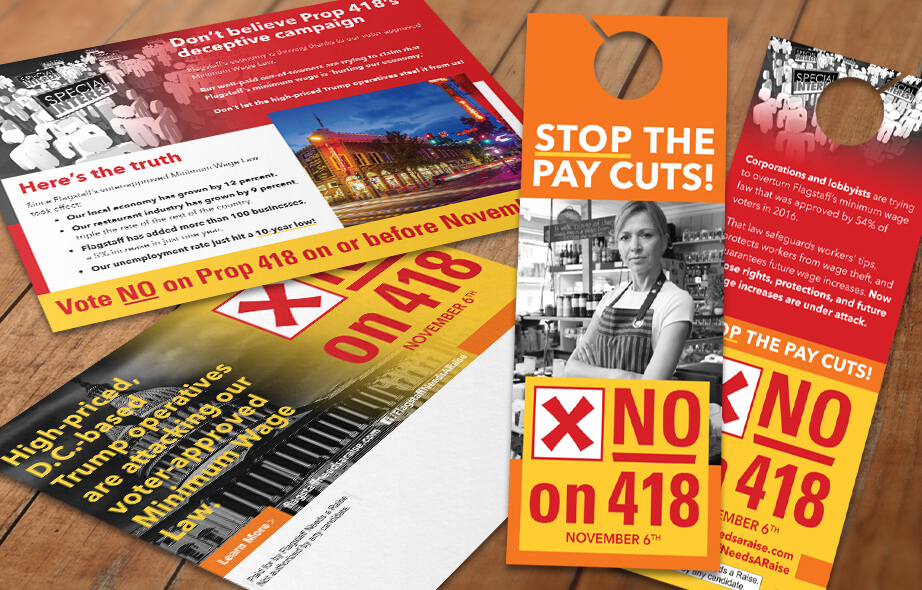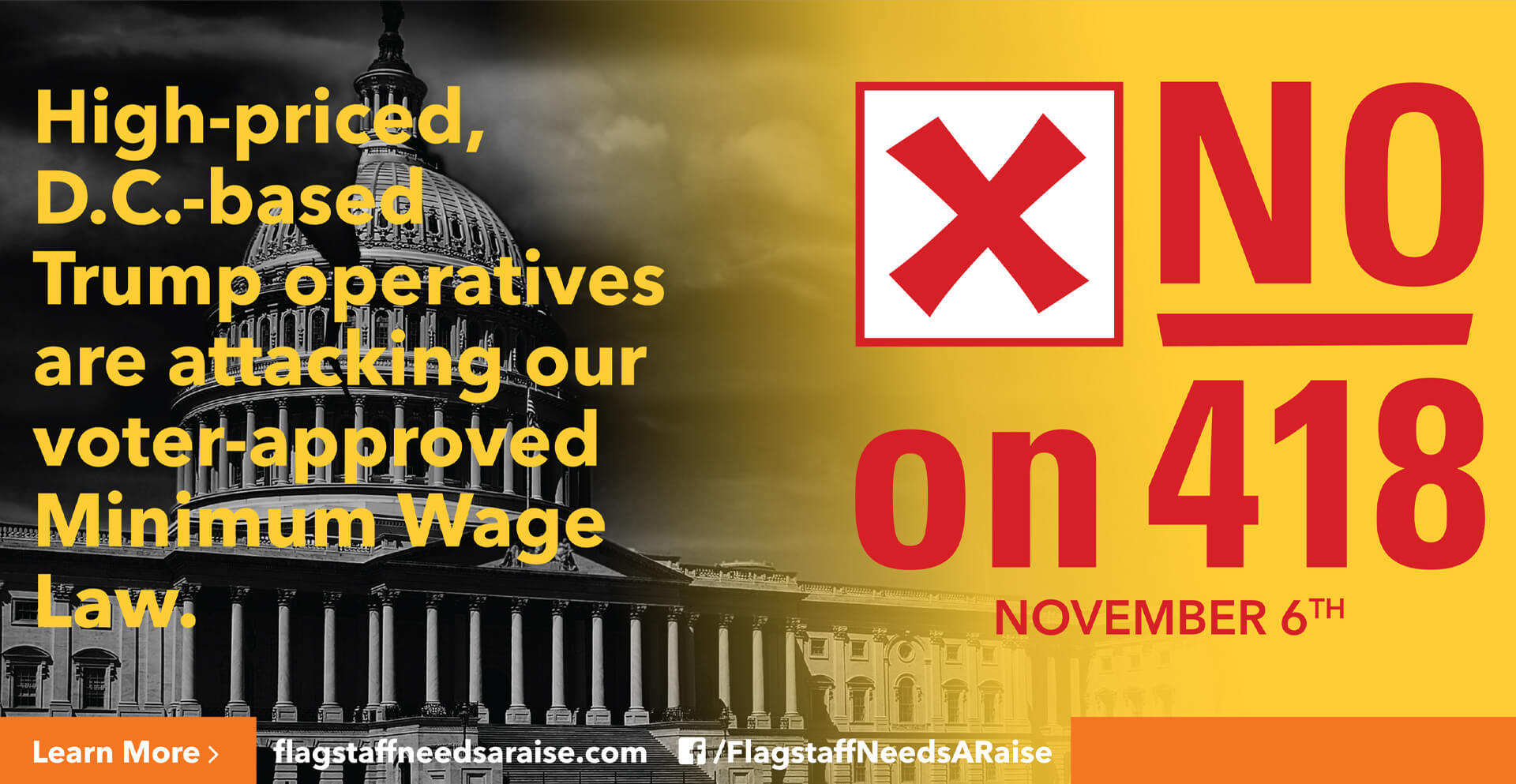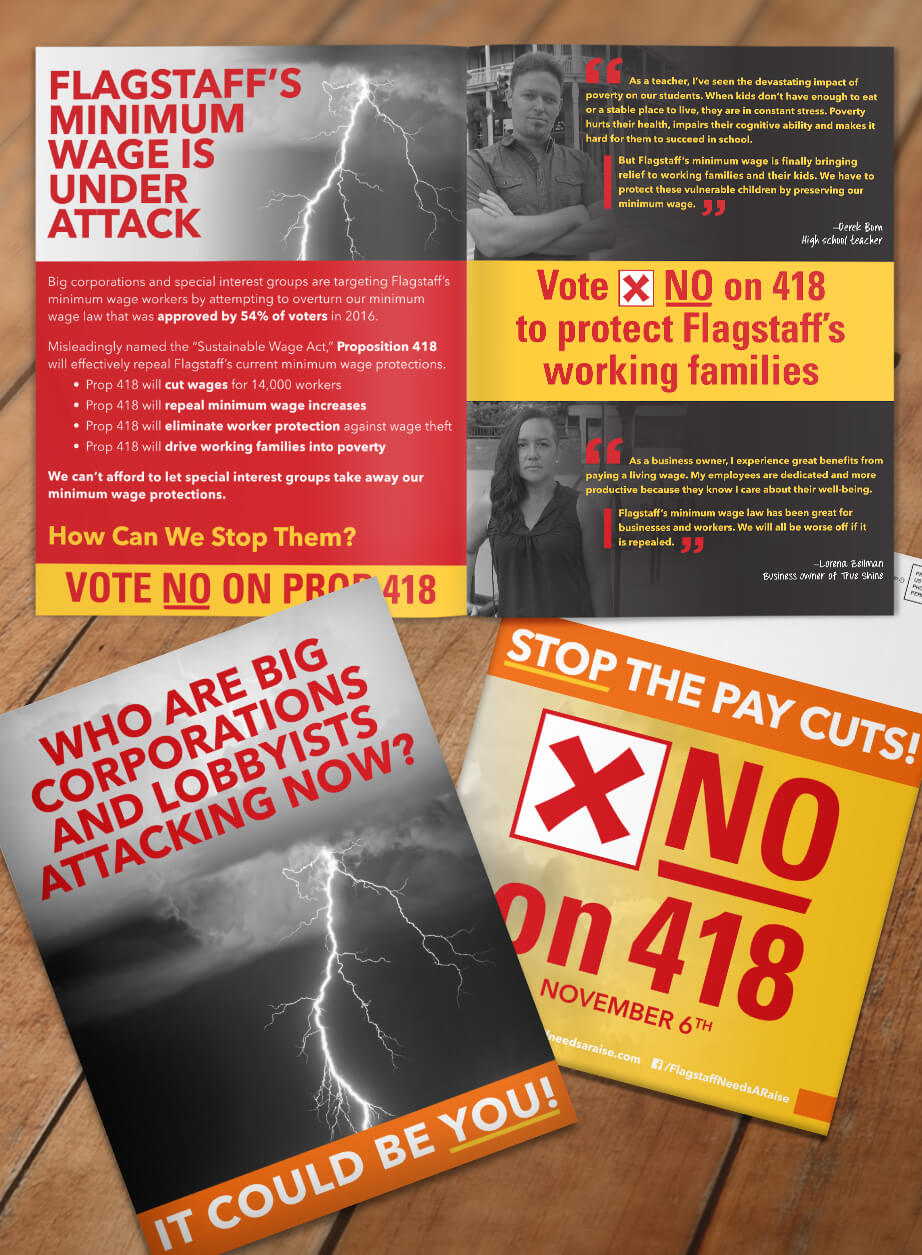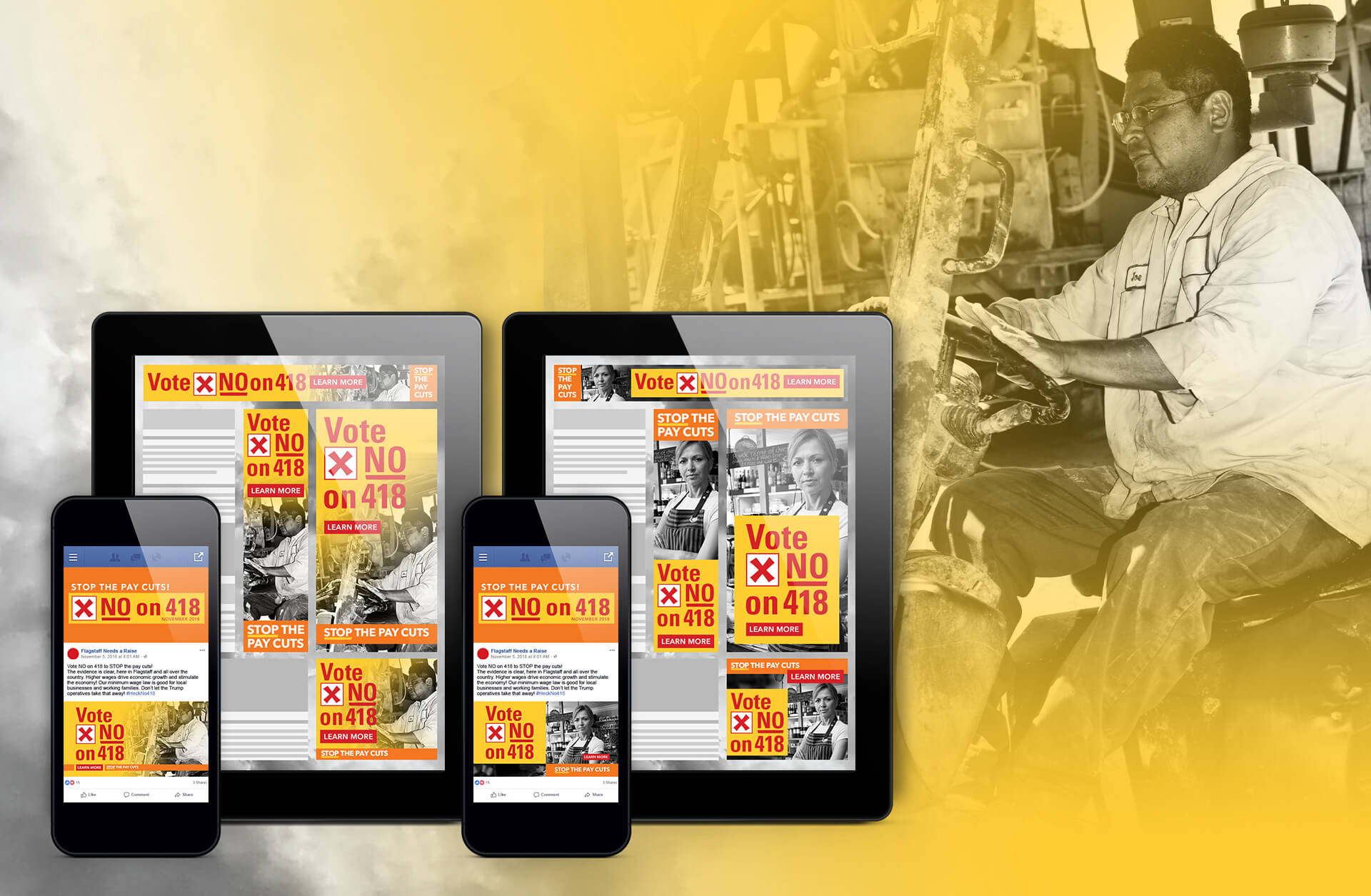 Client Reviews and Kind Words
Whether you're launching a new brand or refreshing an existing one, I'll work with you to build an inspiring brand, set it apart, and develop a visual identity that creatively, cohesively, and authentically communicates your brand message, voice, and tone across online and offline channels and touchpoints.

There are three responses to a piece of design — yes, no, and WOW! Wow is the one to aim for.

Milton Glaser
American Graphic Designer
Let's Use Design to Put Some "WOW" Into Your Brand
Let's Design Something That Will Make a Difference for Your Brand