Prop 487 United Phoenix Firefighters Local 493
Background::
In 2014, politicians introduced Prop 487, a highly and hotly disputed initiative that would threaten and jeopardize pension, death, and disability benefits for public safety workers. First responders and life-saving public safety workers rallied together in an all-volunteer grassroots effort to squash it.
Design Makes the Difference::
The visual goal of the print and direct mail campaigns was to create a compelling and persuasive campaign brand that would engage audiences by aggressively and boldly communicating the negative outcomes of a ballot win by focusing on the families and firefighters who would be affected. Prop 487 was defeated with 58% of votes and the direct mail series earned a Gold Pollie Award.
Services::
Logo Design / Print Design / Direct Mail Design / Signage Design / Campaign Branding
Client::
Prop 487 United Phoenix Firefighters Local 493 / Javelina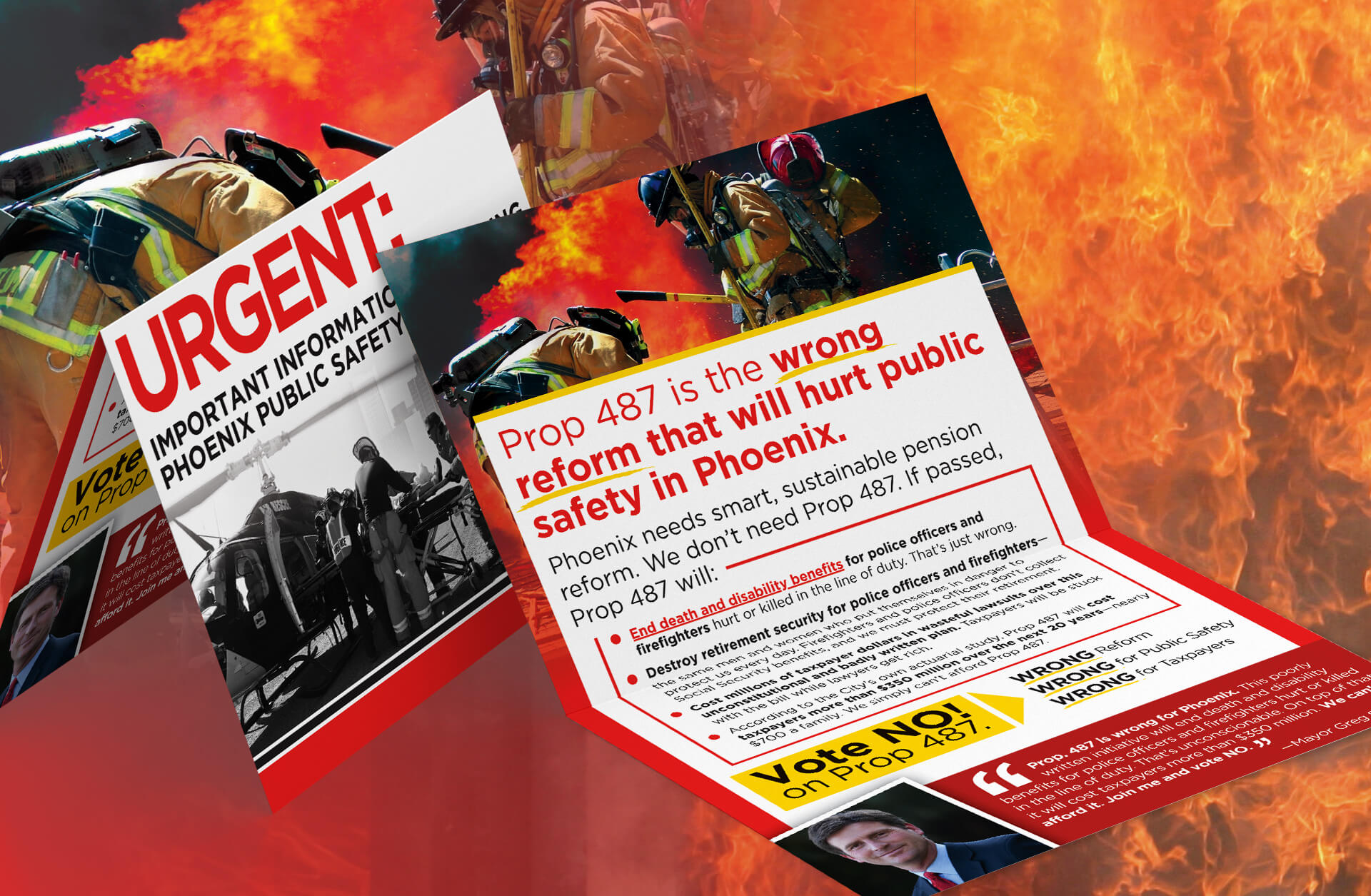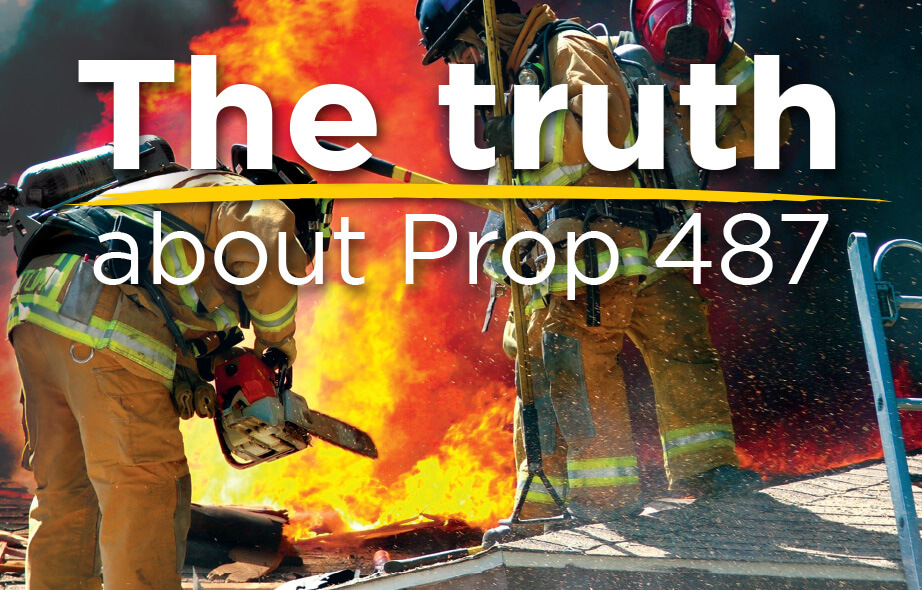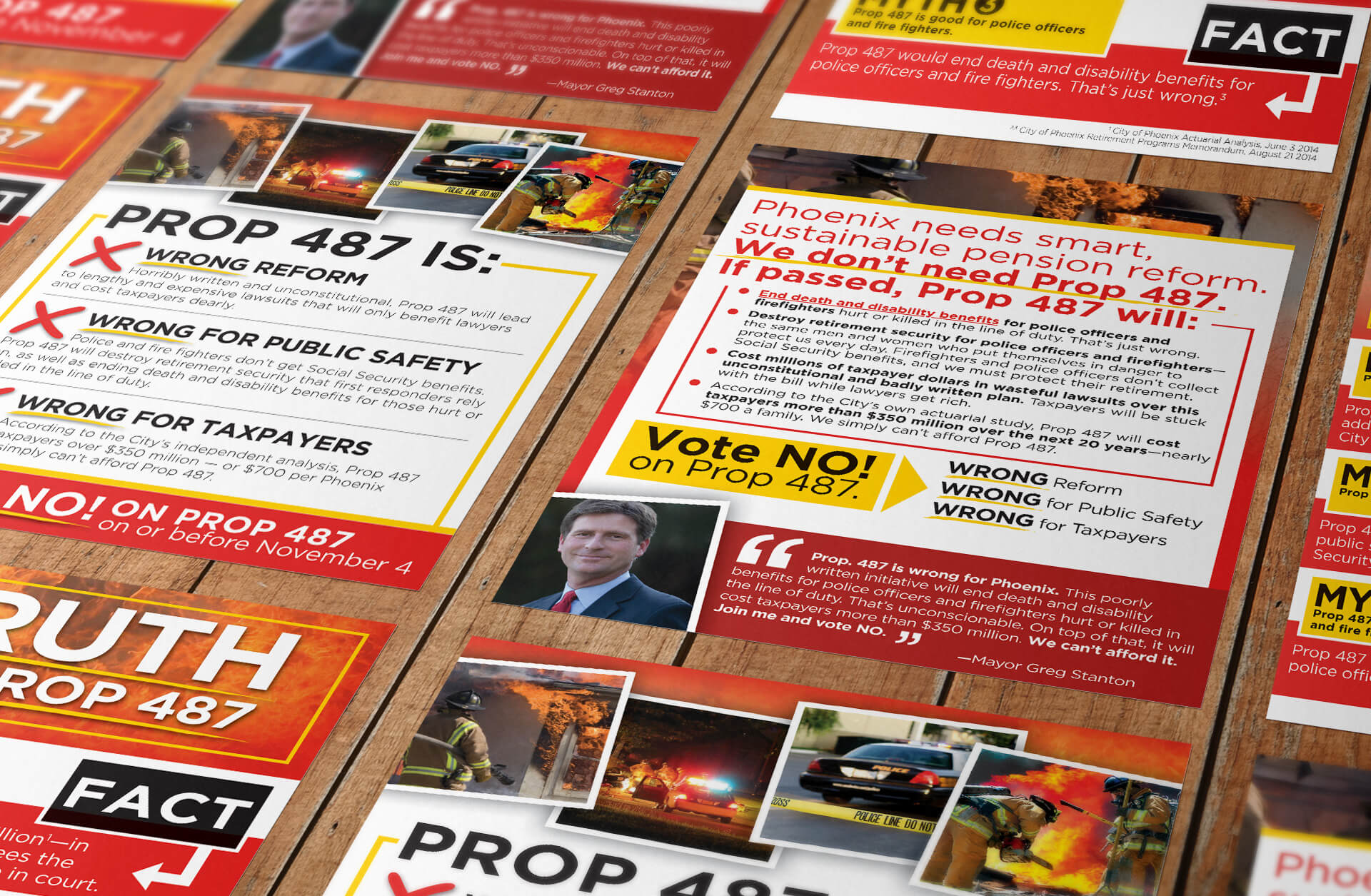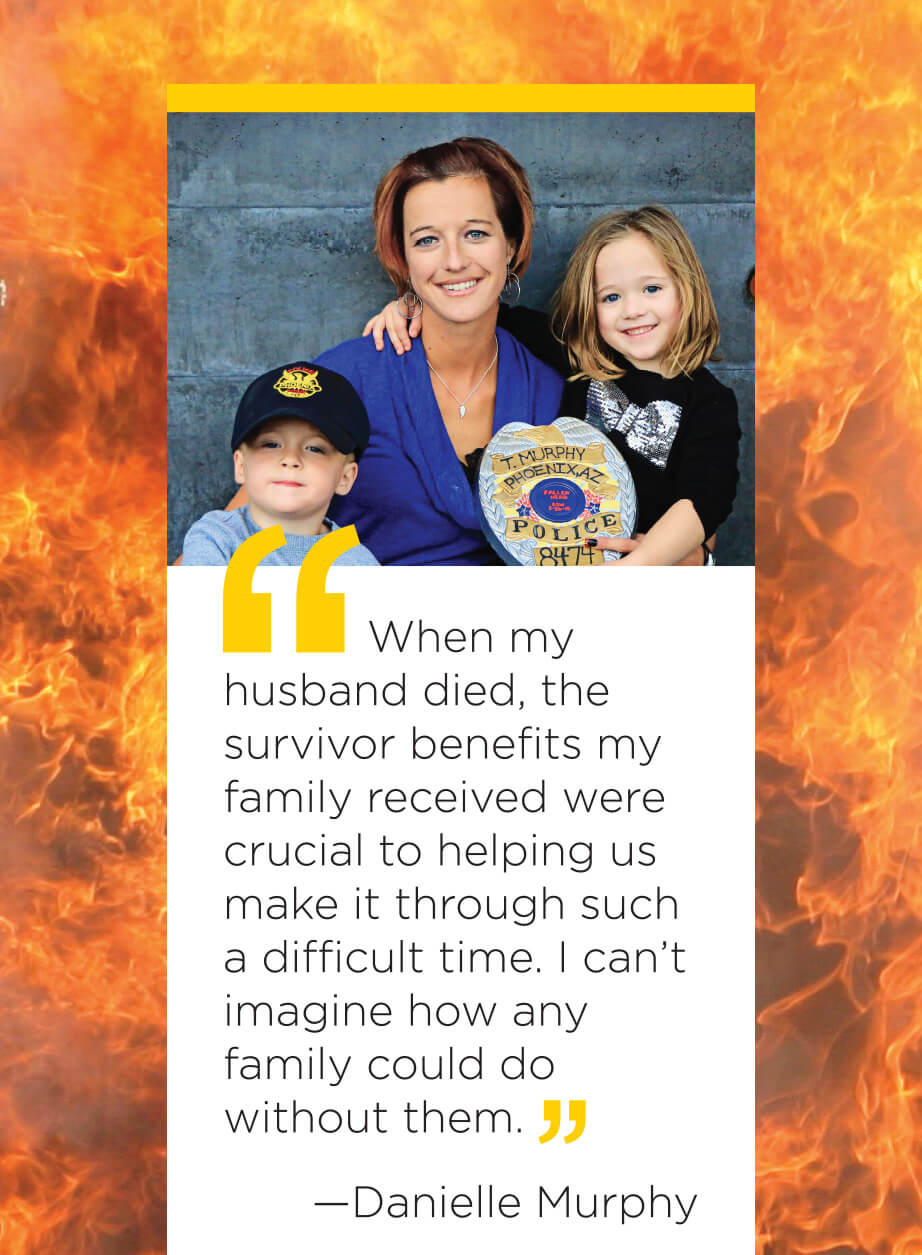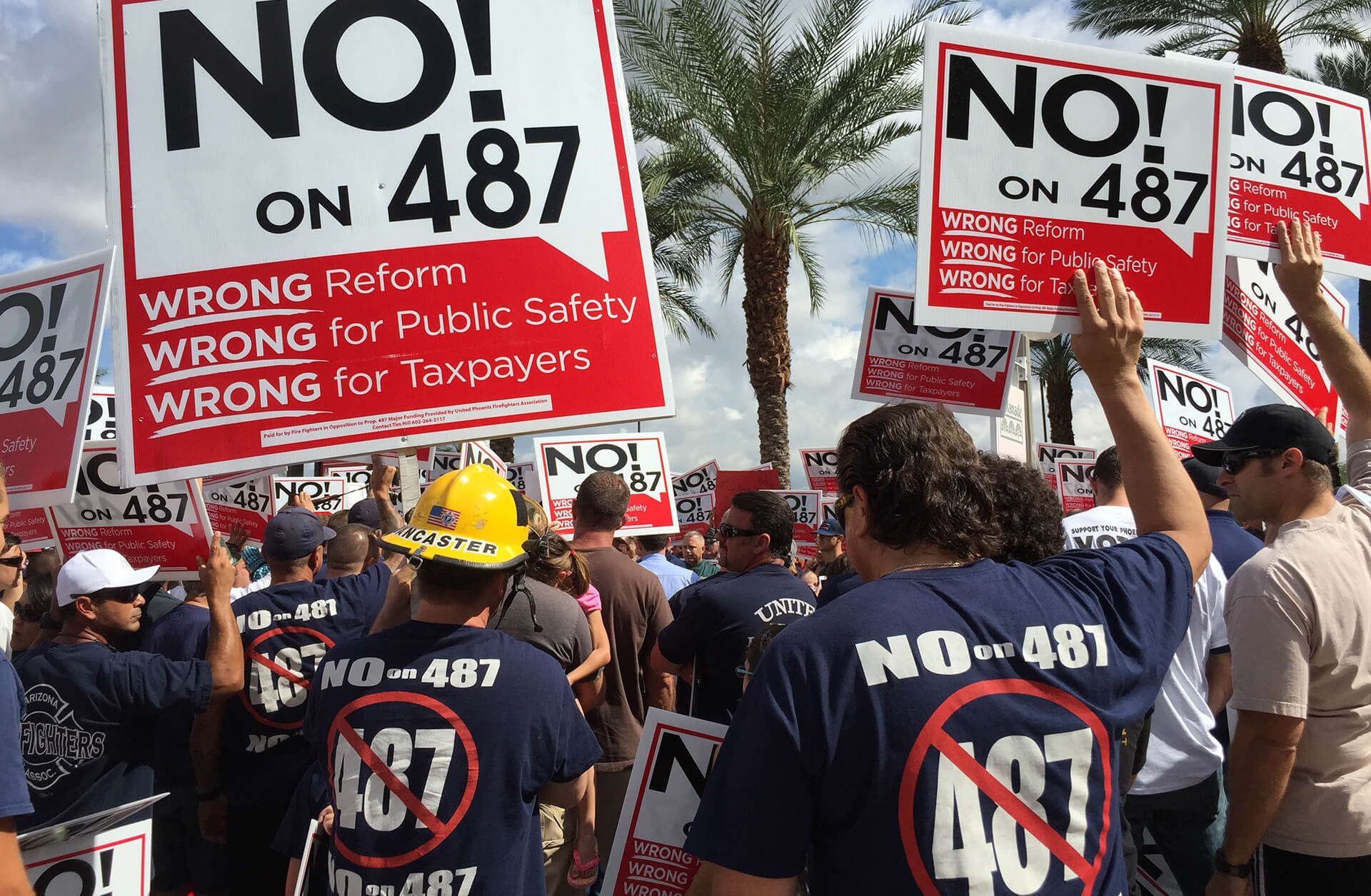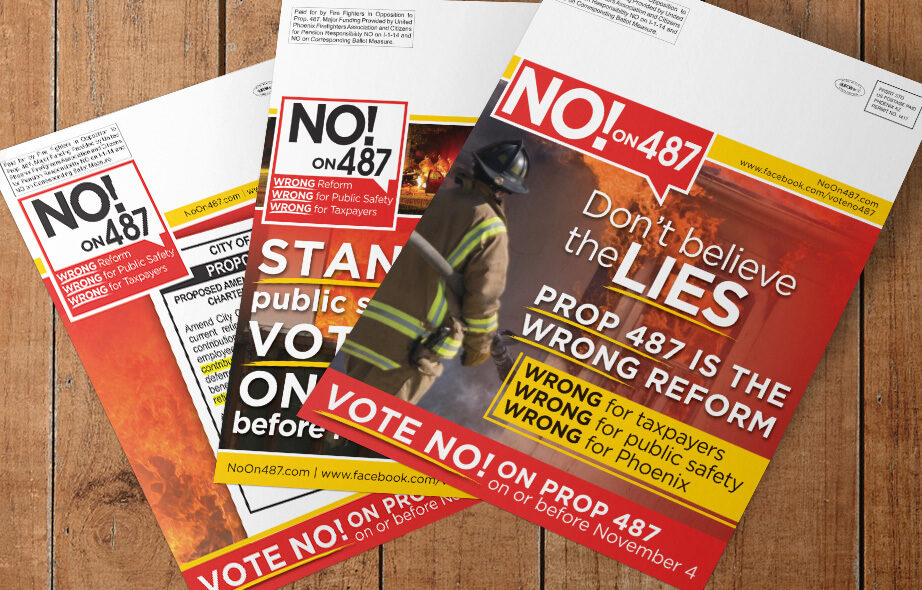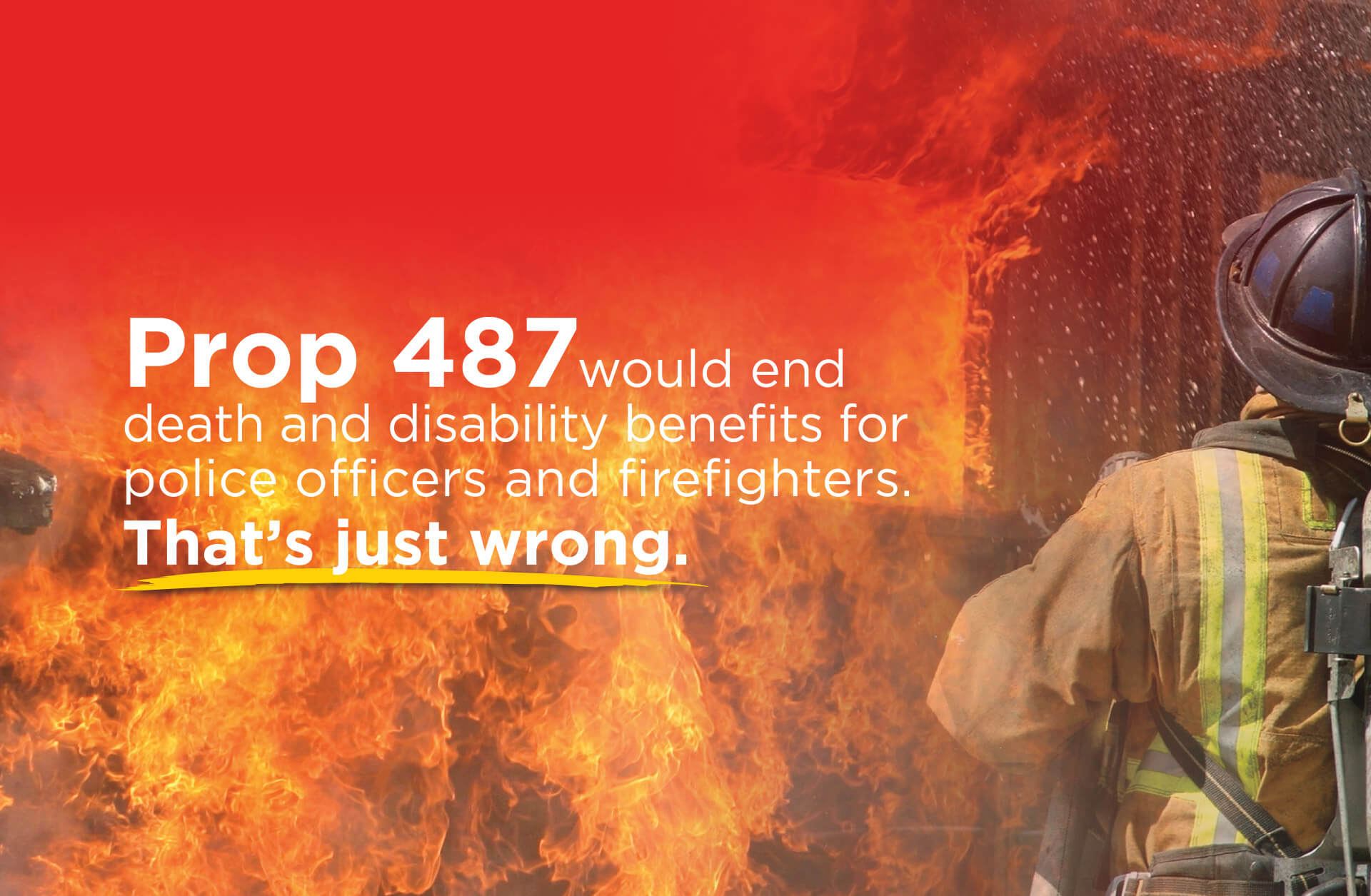 There are three responses to a piece of design — yes, no, and WOW! Wow is the one to aim for.
Milton Glaser
American Graphic Designer
Let's design something that will make a difference for your brand
Thanks for stopping by :)