Background::
The Vintage 45 was a renovated, multipurpose, adaptive reuse space in the historic Phoenix downtown warehouse district that hosted weddings, corporate events, artists, musicians, and other local events and celebrations. A comprehensive print campaign and communications package was created to introduce the space and build brand awareness for this venue that would serve the downtown Phoenix community.
Design Makes the Difference::
The visual goal of the print design was to create a vintage, yet modern and urban, brand that communicated the history, culture, hipness, authenticity, and community outreach of the space.
Services::
Logo Design / Print Design / Collateral Design / Media Sales Kit Design / Stationery Business Card Design / Integrated Design / Branding
Client::
The Vintage 45 / Javelina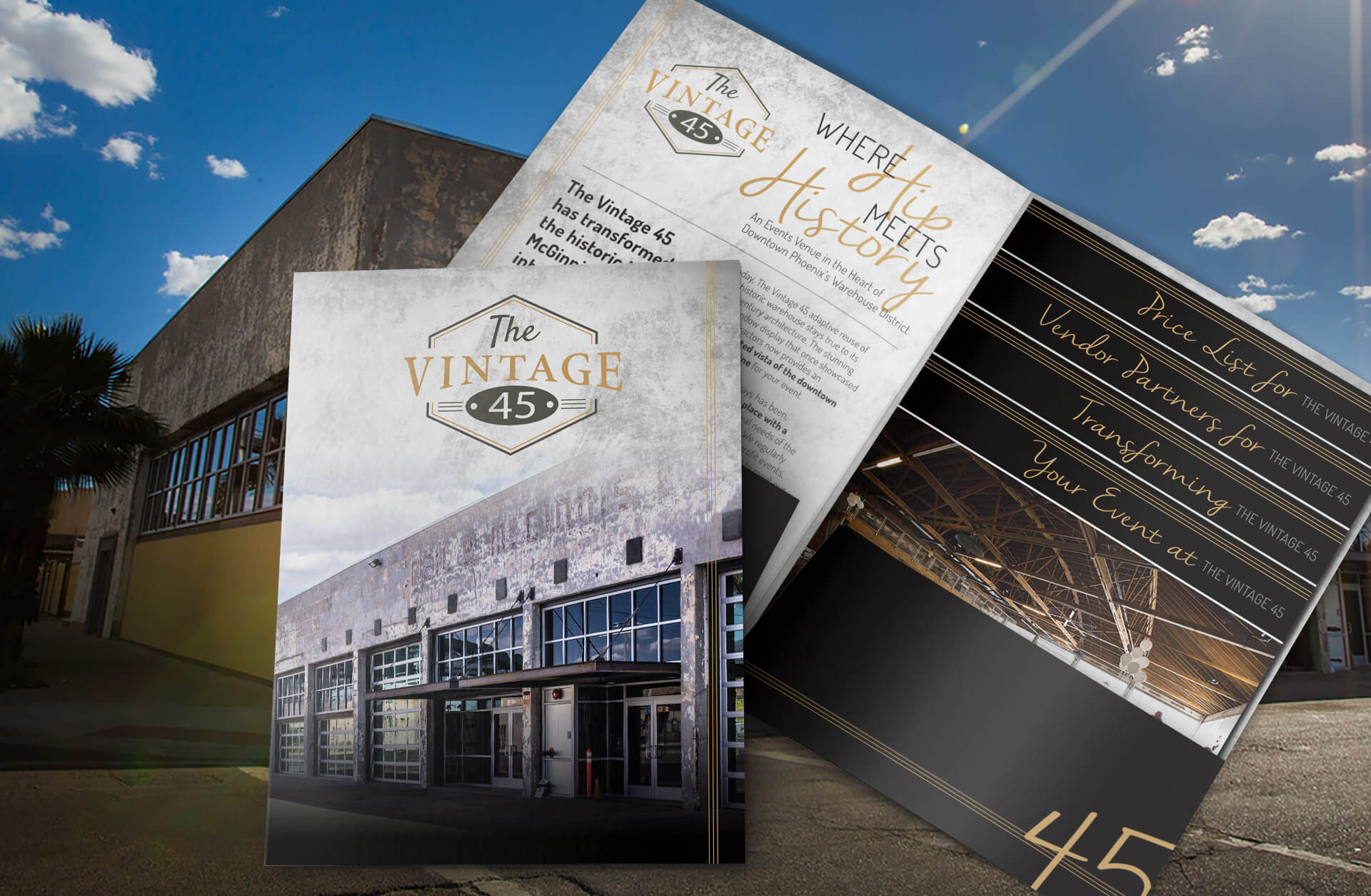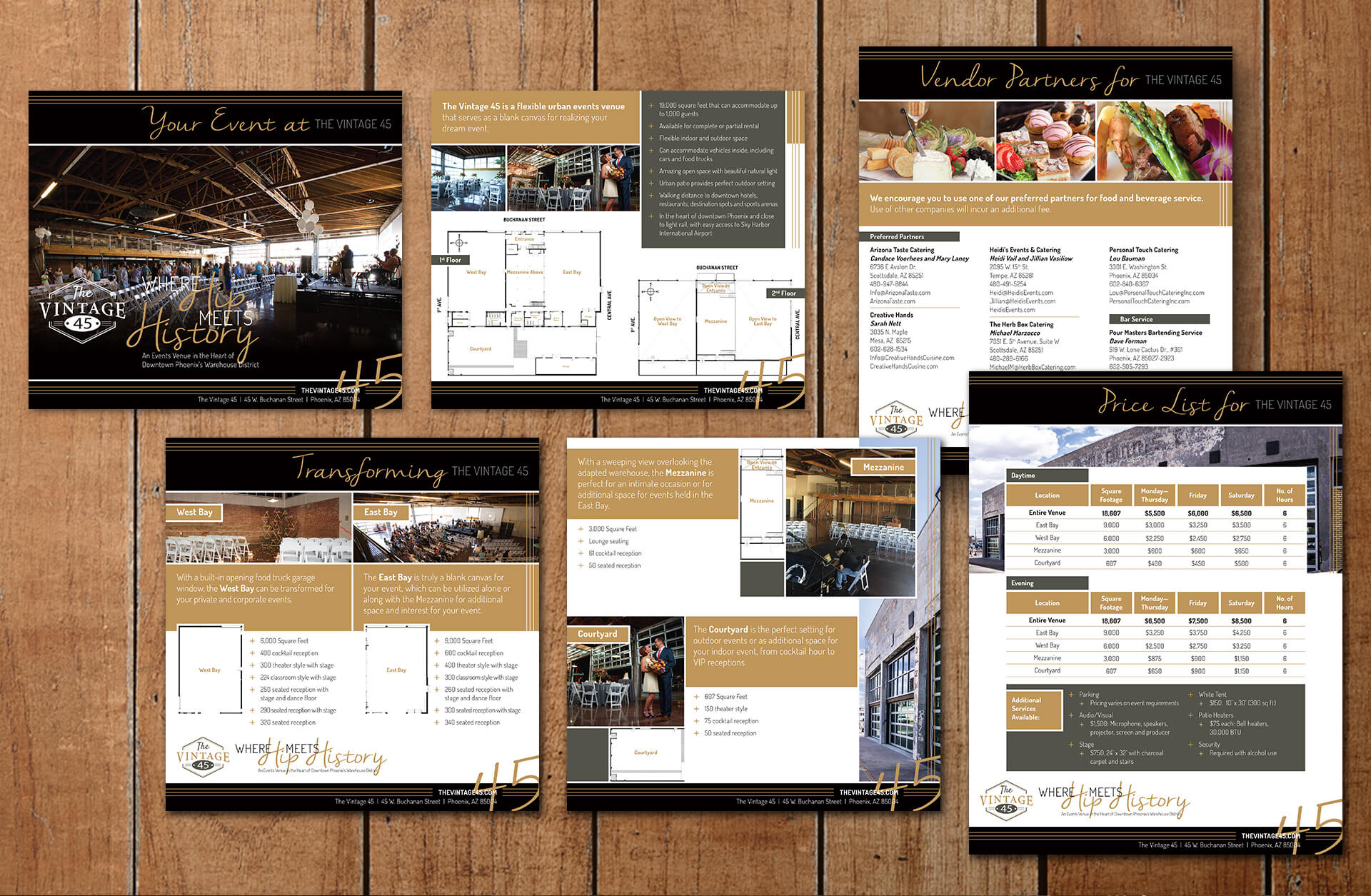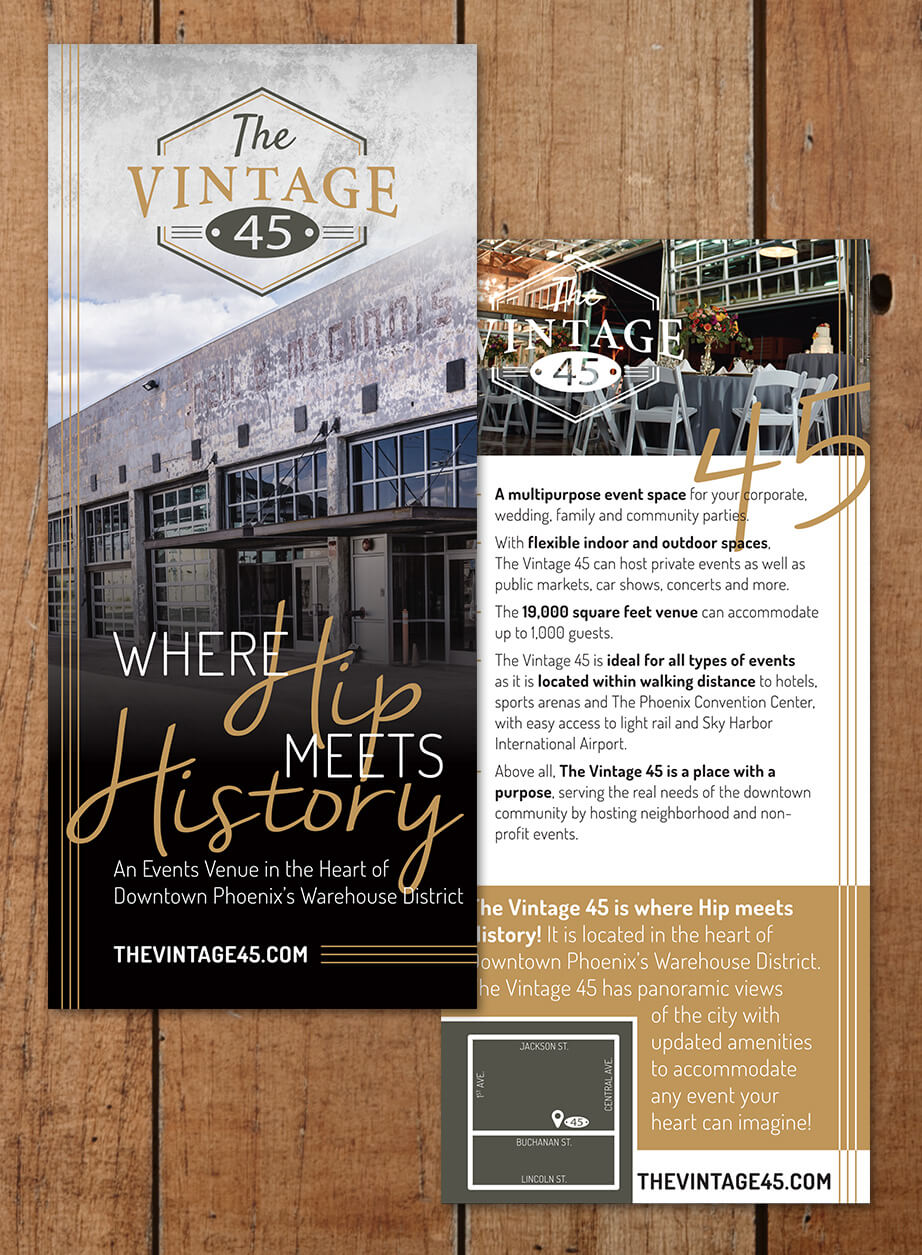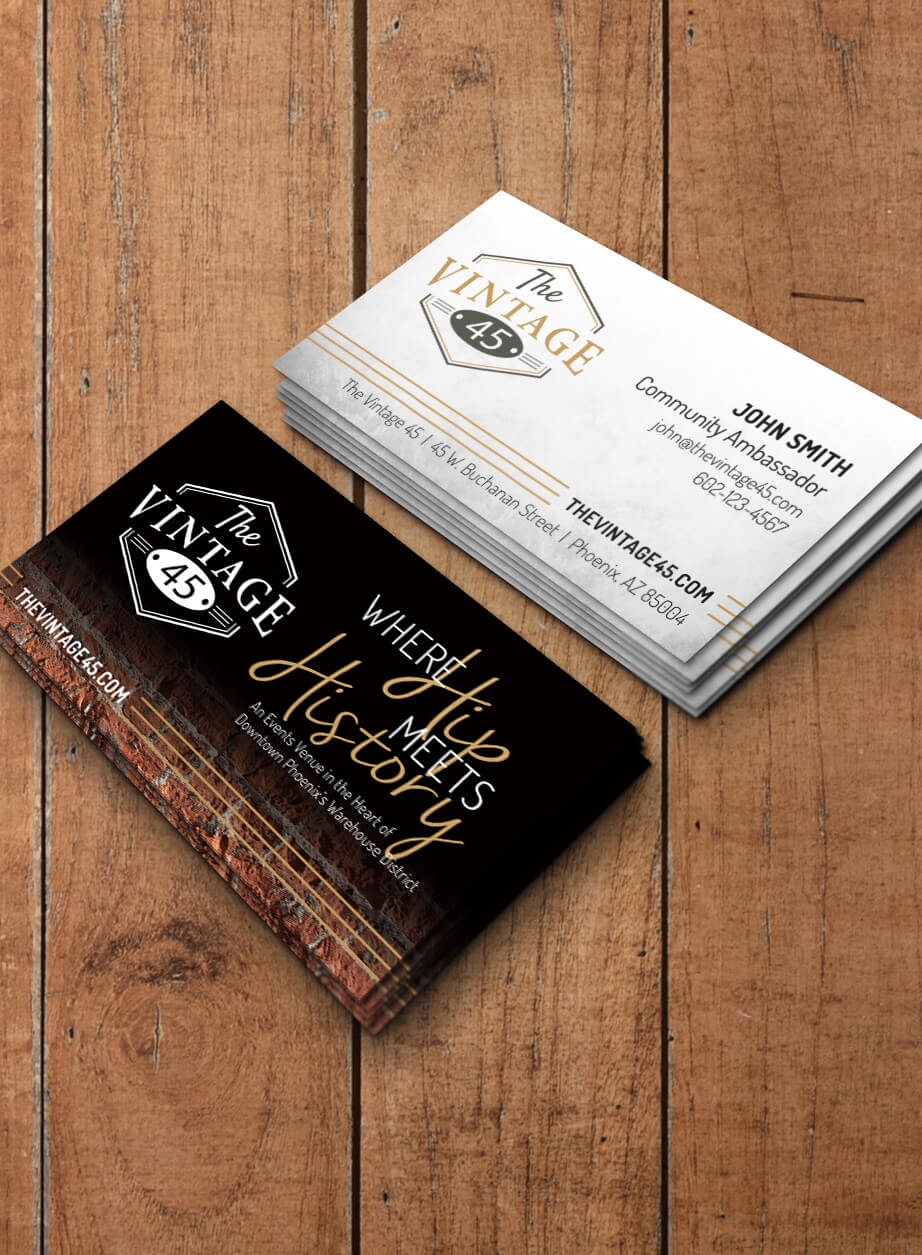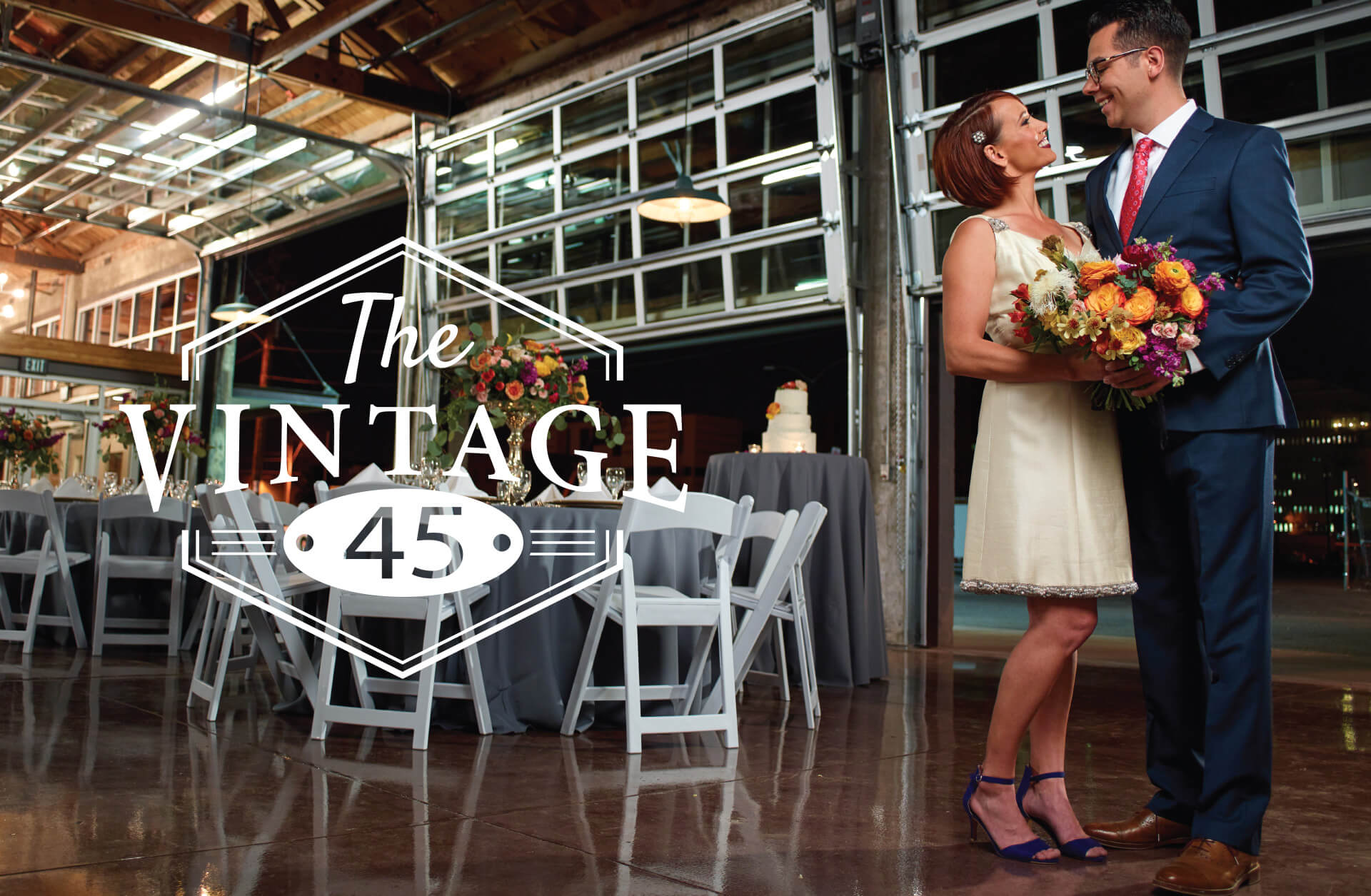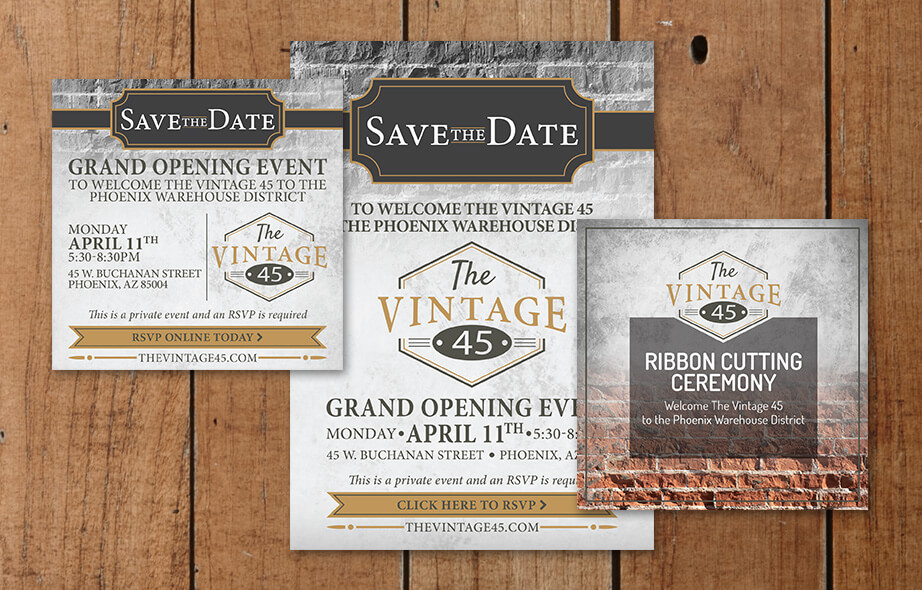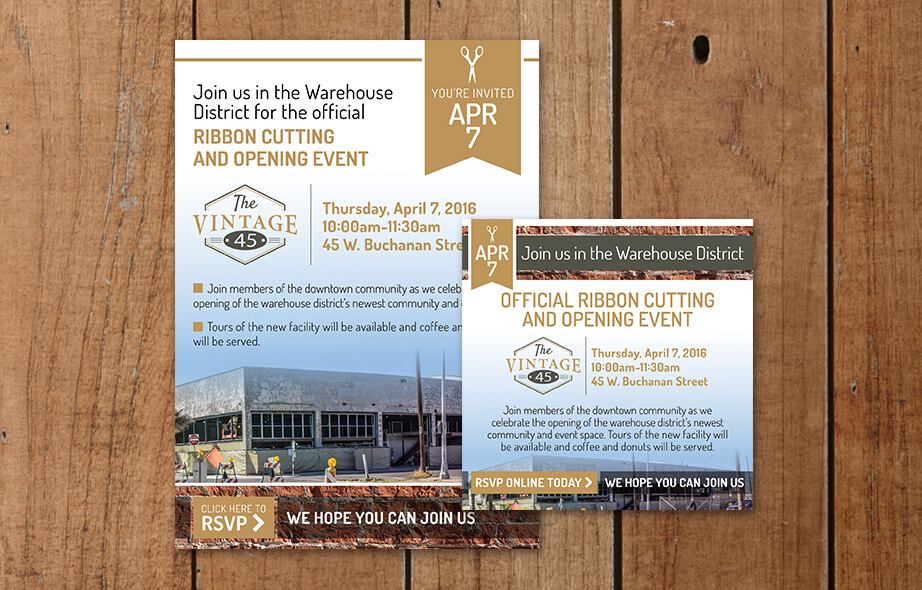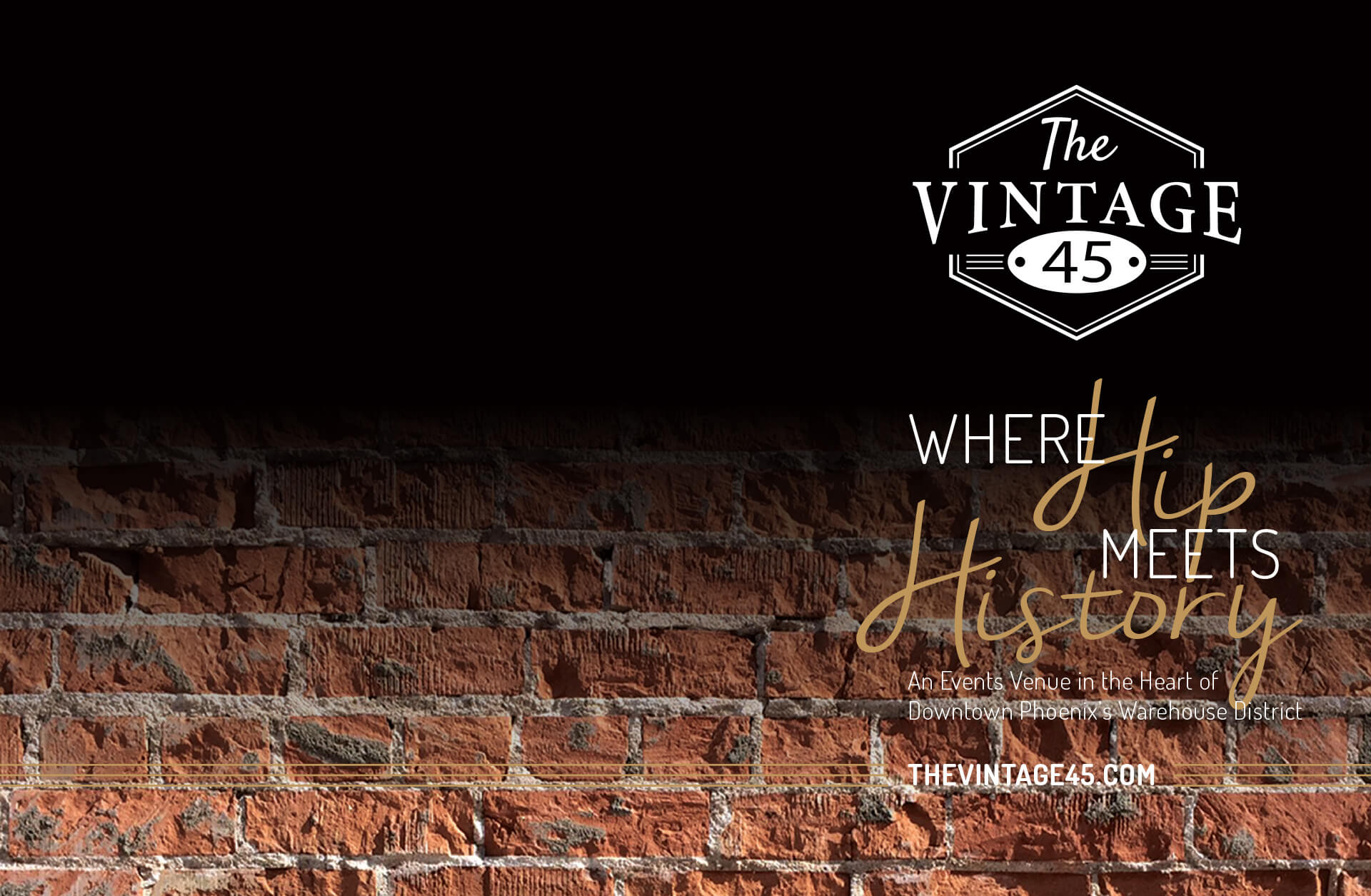 There are three responses to a piece of design — yes, no, and WOW! Wow is the one to aim for.
Milton Glaser
American Graphic Designer
Let's design something that will make a difference for your brand
Thanks for stopping by :)