Prop 206 Healthy Working Families Minimum Wage Initiative
Campaign Branding, Visual Identity, Logo Design, Print Design
Logo, Political Direct Mail, Palm Card, Business Reply Mail, Collateral, Advertising Print, Signage
Background
Working individuals, let alone working families, can't survive on Arizona's historical minimum wage. Prop 206, the Healthy Working Families Initiative, was a 2016 statewide ballot measure that sought to change that by gradually raising the Arizona minimum wage and providing earned paid sick days, which didn't exist before in Arizona.
Design Makes the Difference
The visual goal of the print and direct mail campaigns was to create an engaging, upbeat brand that positively communicated the benefits to Arizonans of a ballot victory: that better wages and benefits lead to healthier employees, healthier families, stronger communities, and stronger economies. Prop 206 passed by a wide margin, receiving nearly 60% of votes.
Client
Prop 206 Healthy Working Families | Javelina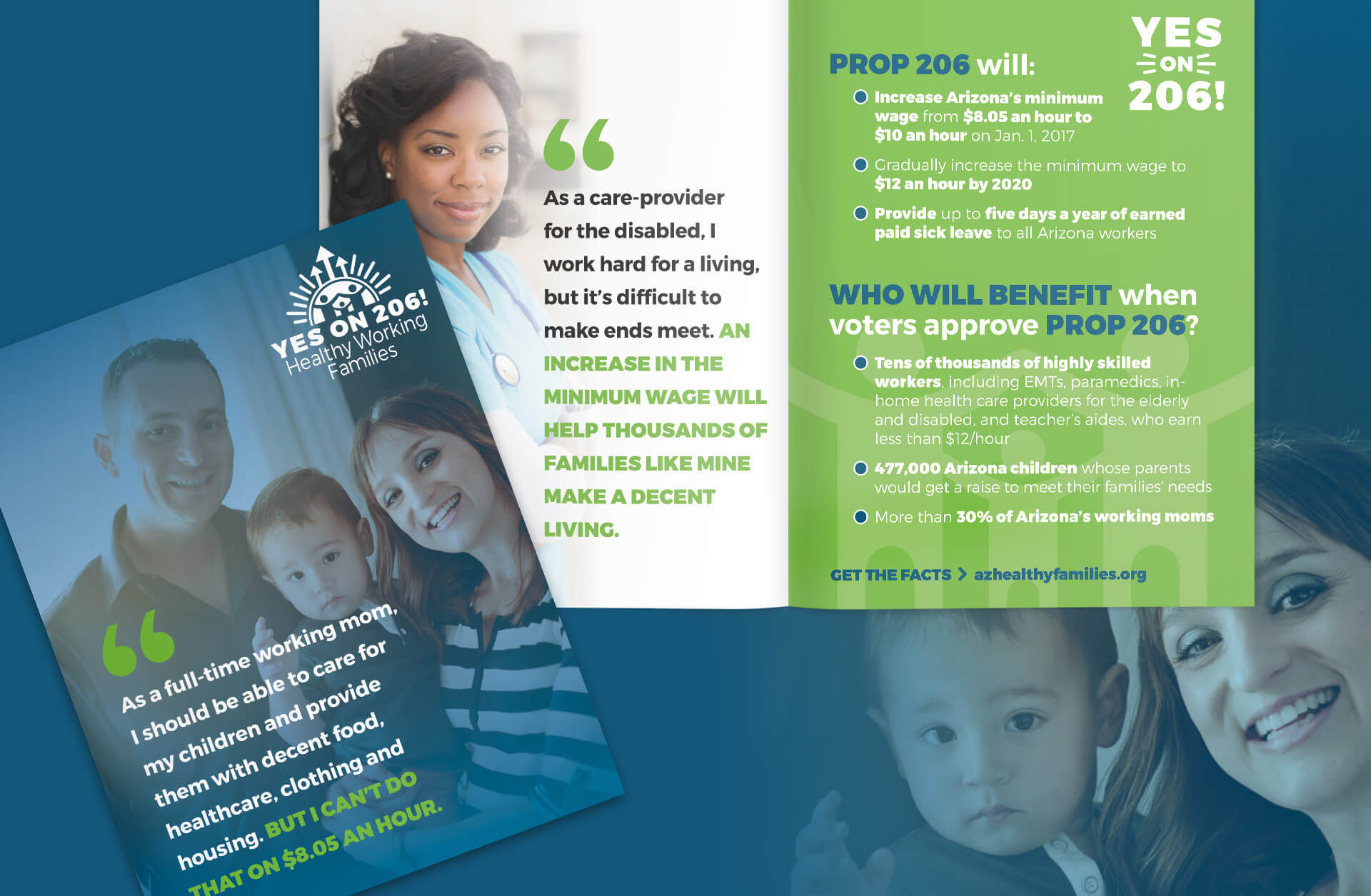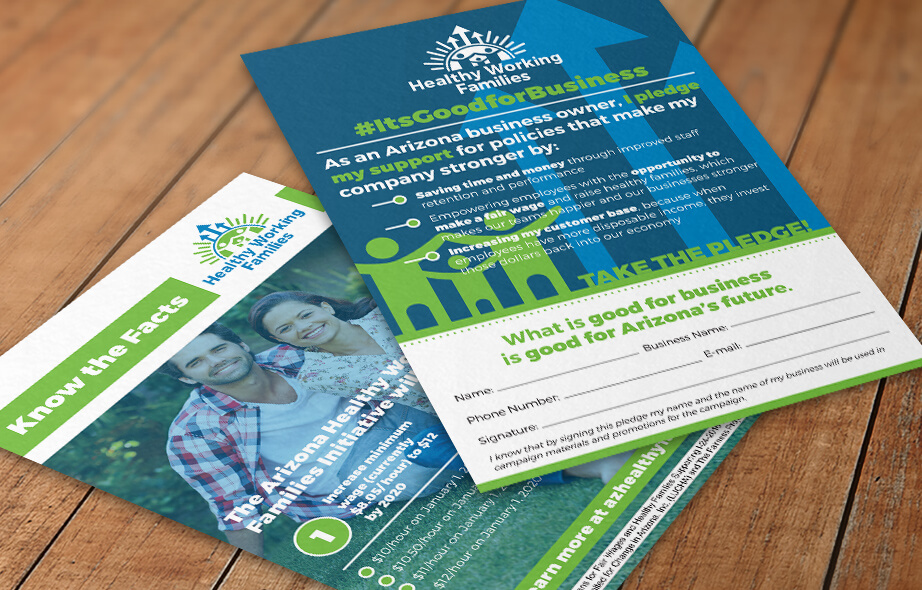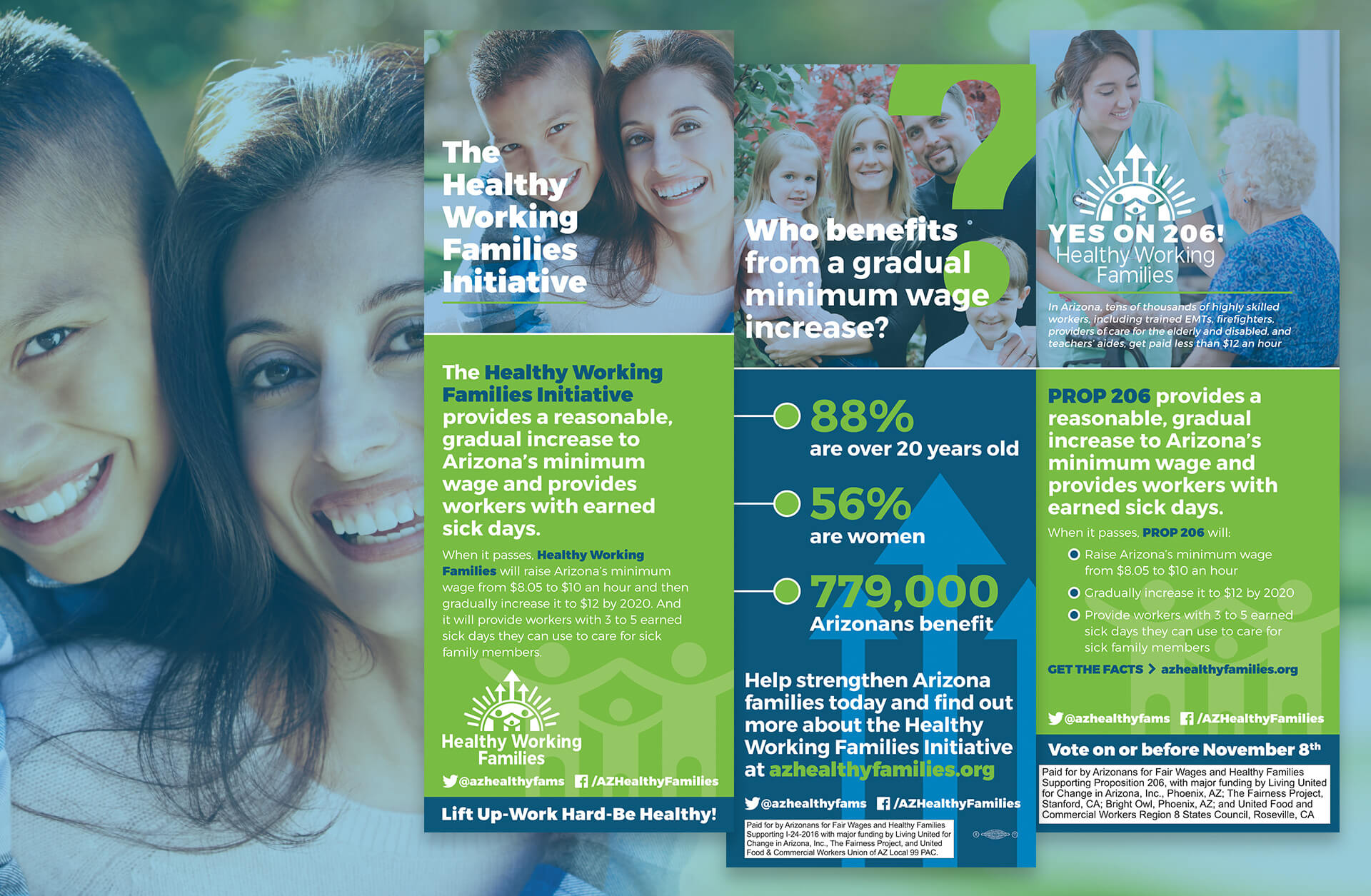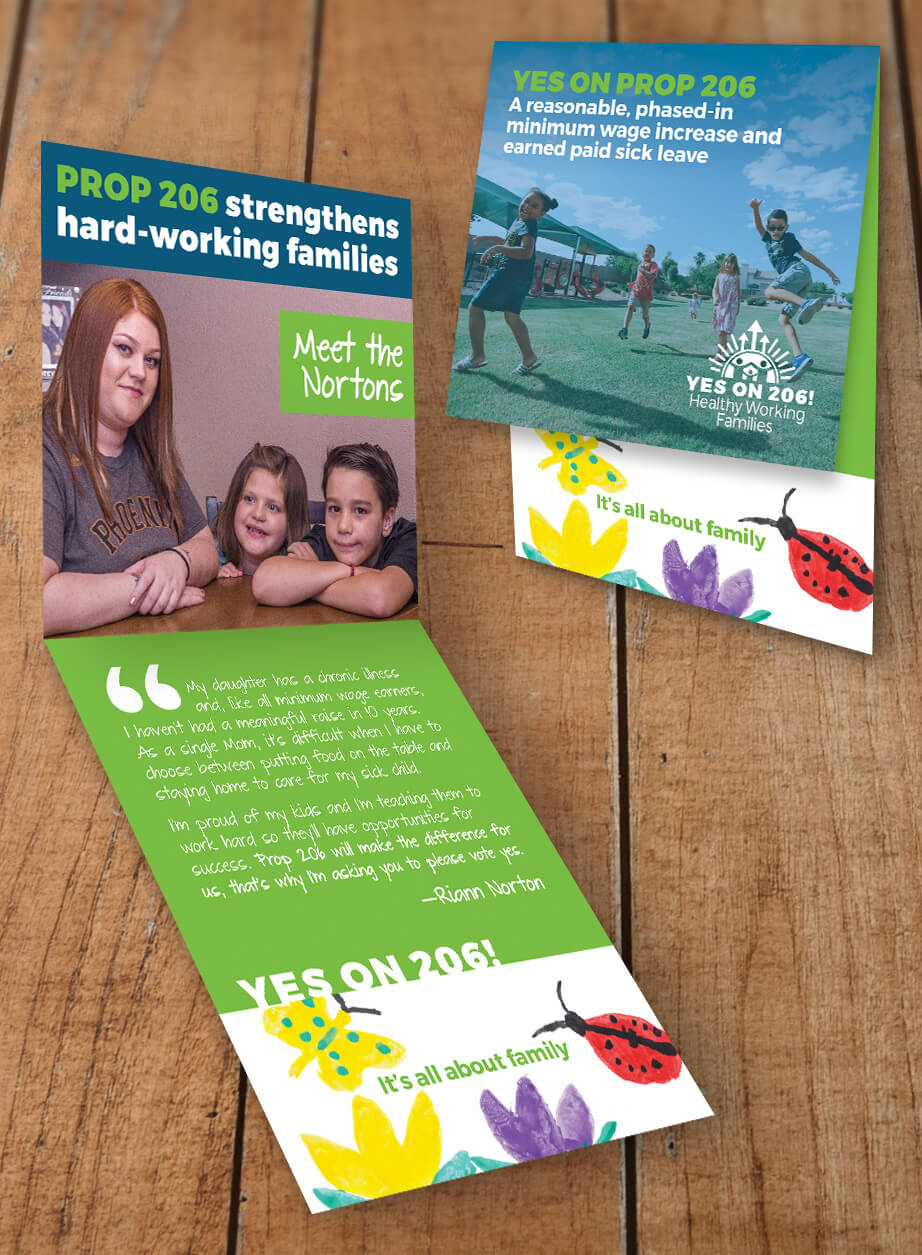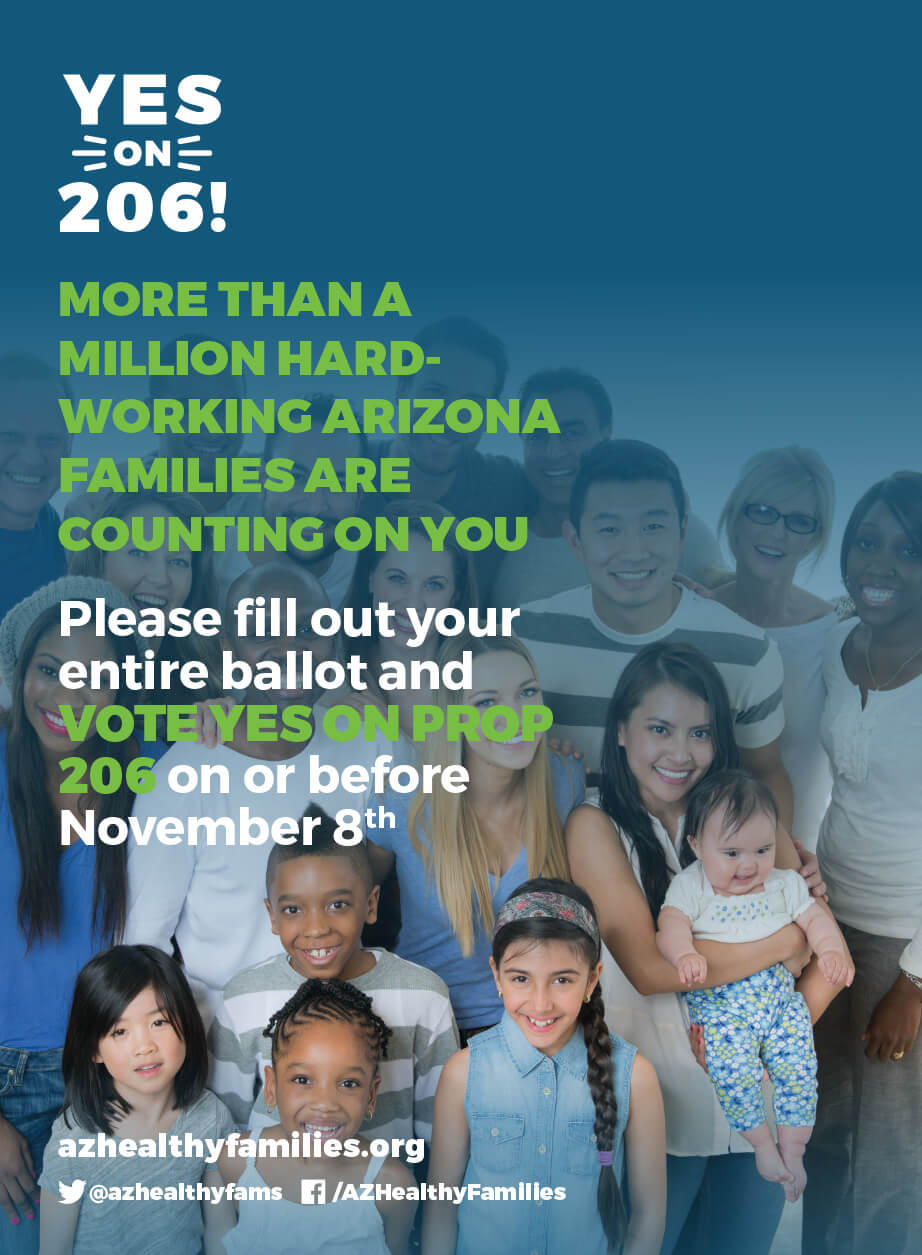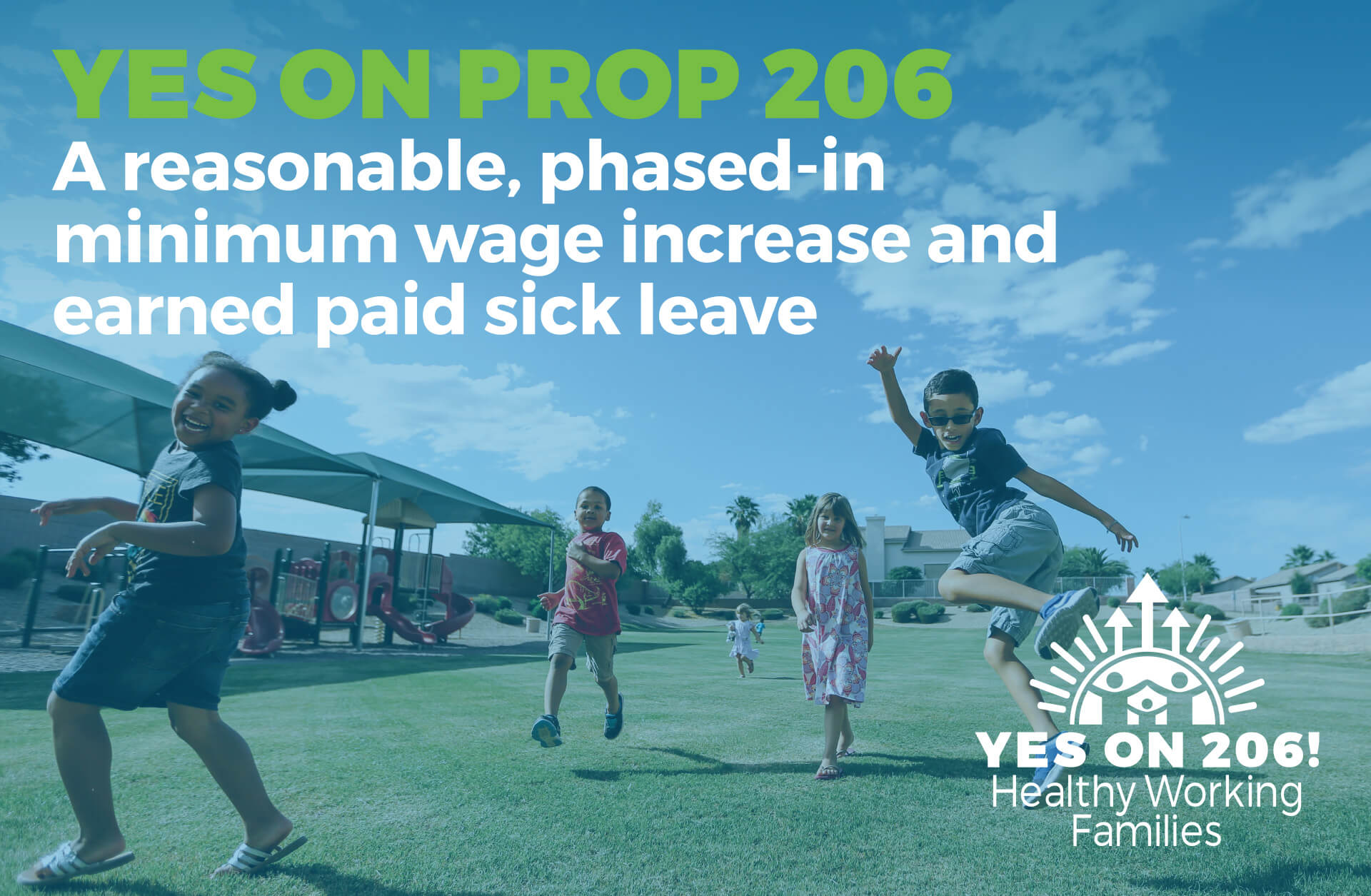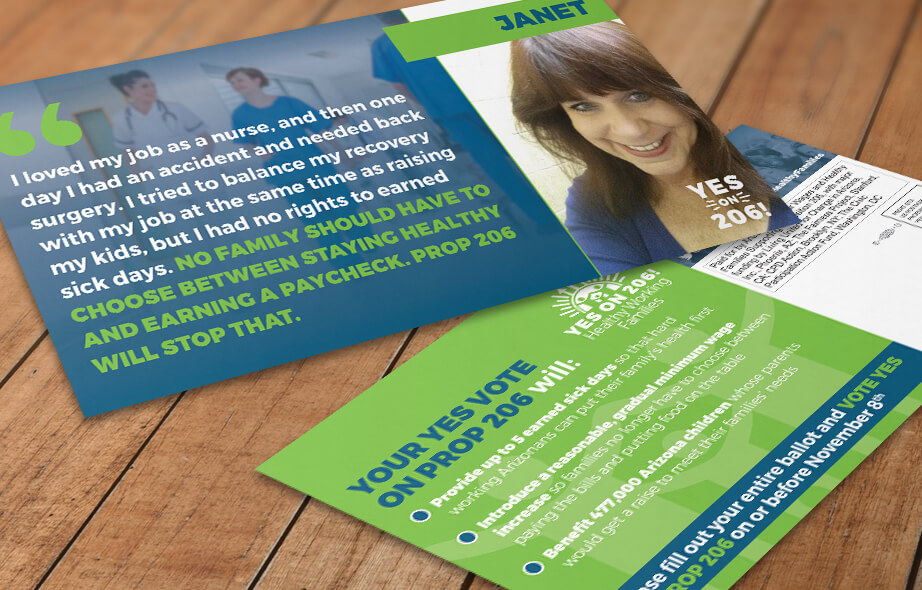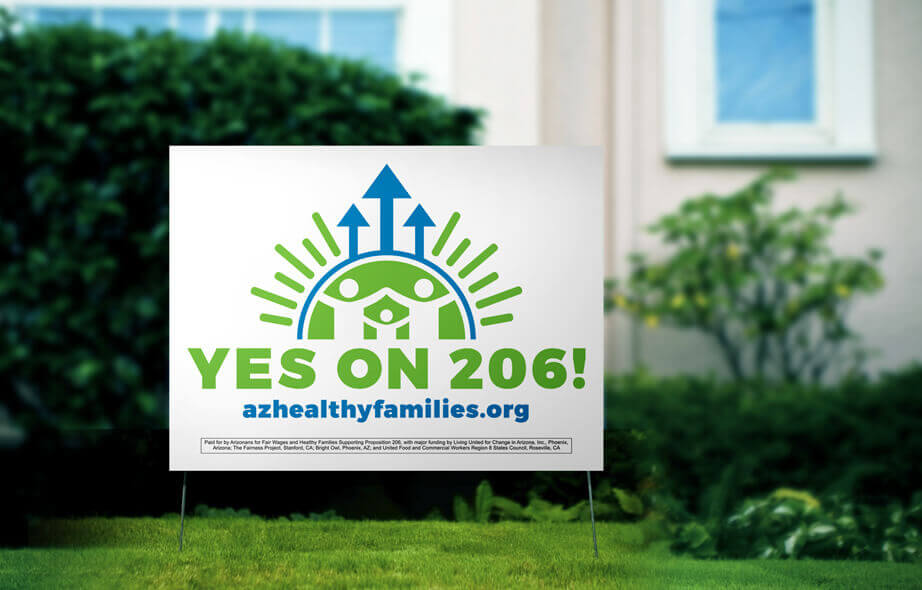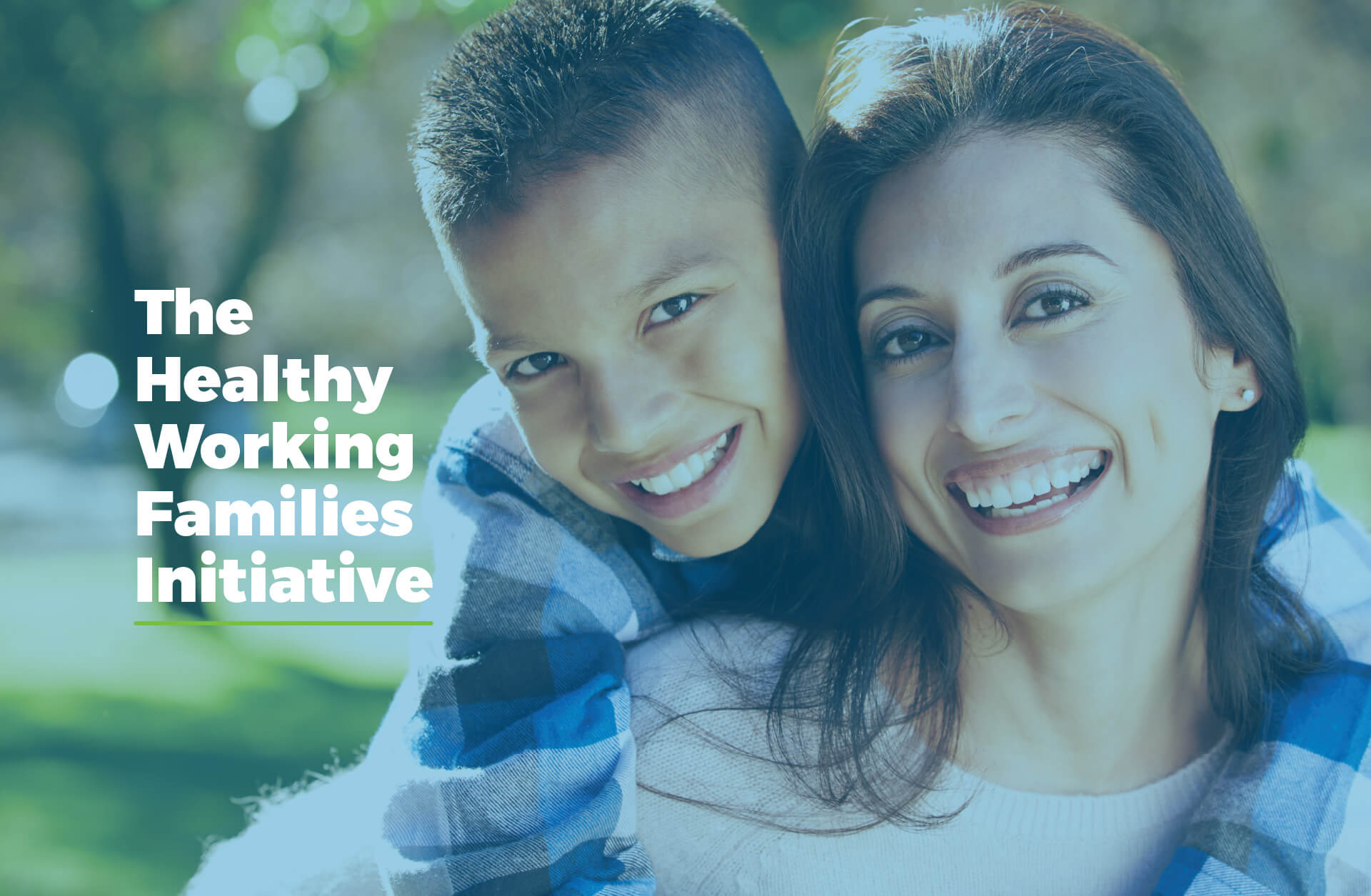 Client Reviews and Kind Words
Whether you're launching a new brand or refreshing an existing one, I'll work with you to build an inspiring brand, set it apart, and develop a visual identity that creatively, cohesively, and authentically communicates your brand message, voice, and tone across online and offline channels and touchpoints.

There are three responses to a piece of design — yes, no, and WOW! Wow is the one to aim for.

Milton Glaser
American Graphic Designer
Let's Use Design to Put Some "WOW" Into Your Brand
Let's Design Something That Will Make a Difference for Your Brand