Prop 104 MovePHX Transportation Initiative
Background::
World class cities are expected to have connected, reliable, public transportation systems. For Phoenix to emerge as a world class city, implementing a modern transportation system is critical and vital to the city's future. Enter Prop 104, a transportation initiative that would implement a .3-cent sales tax increase to support transportation funding for improvements in roads, bus and light rail systems.
Design Makes the Difference::
Sales tax increases in general get a bad rap, so to ensure a ballot victory, the visual goal of the print and direct mail campaigns was to create a seamless campaign brand that would communicate the vital importance to residents of transit as representing freedom, independence, access, mobility, opportunity, and stronger communities. Prop 104 passed with nearly 55% of votes.
Services::
Print Design / Direct Mail Design / Collateral Design / Signage Design / Campaign Branding
Client::
Prop 104 MovePHX / Javelina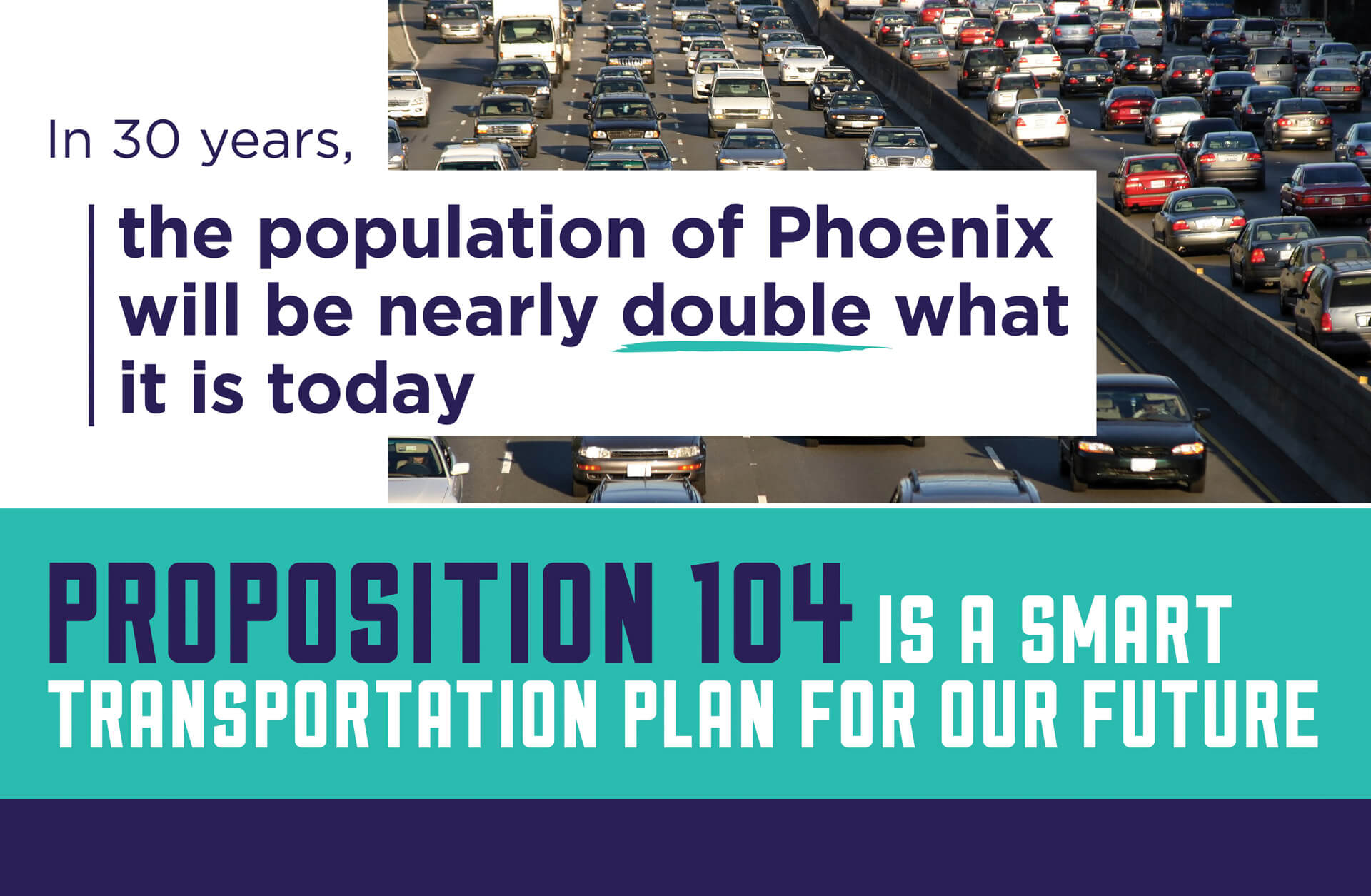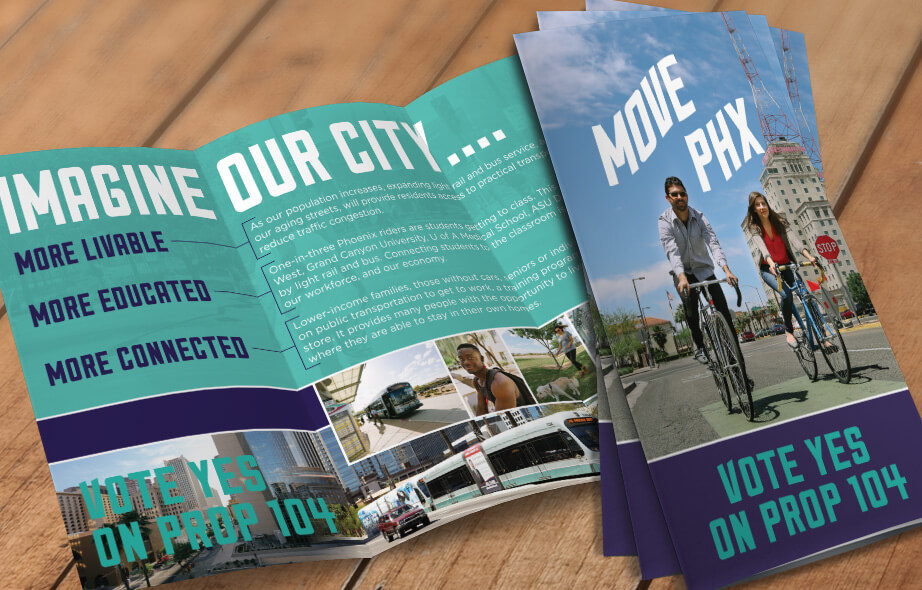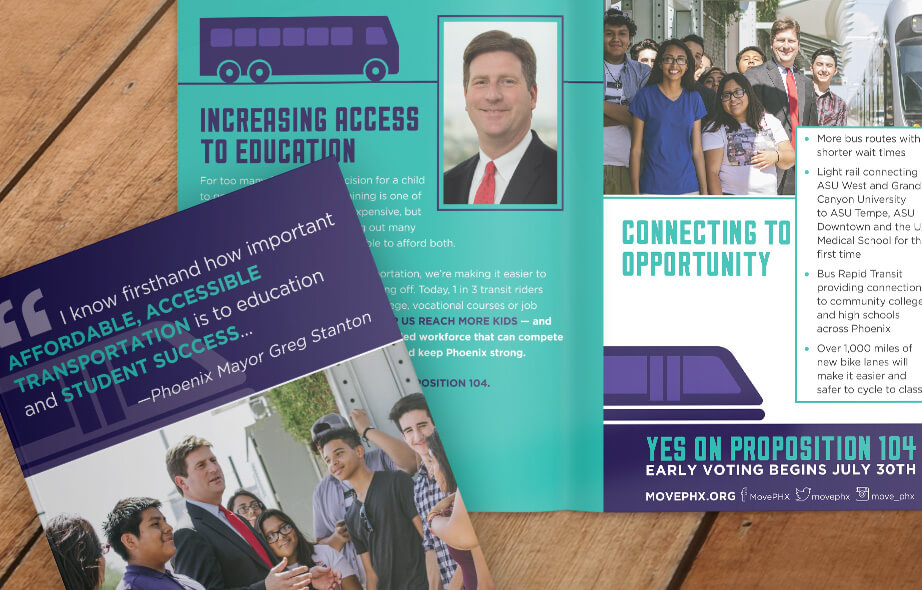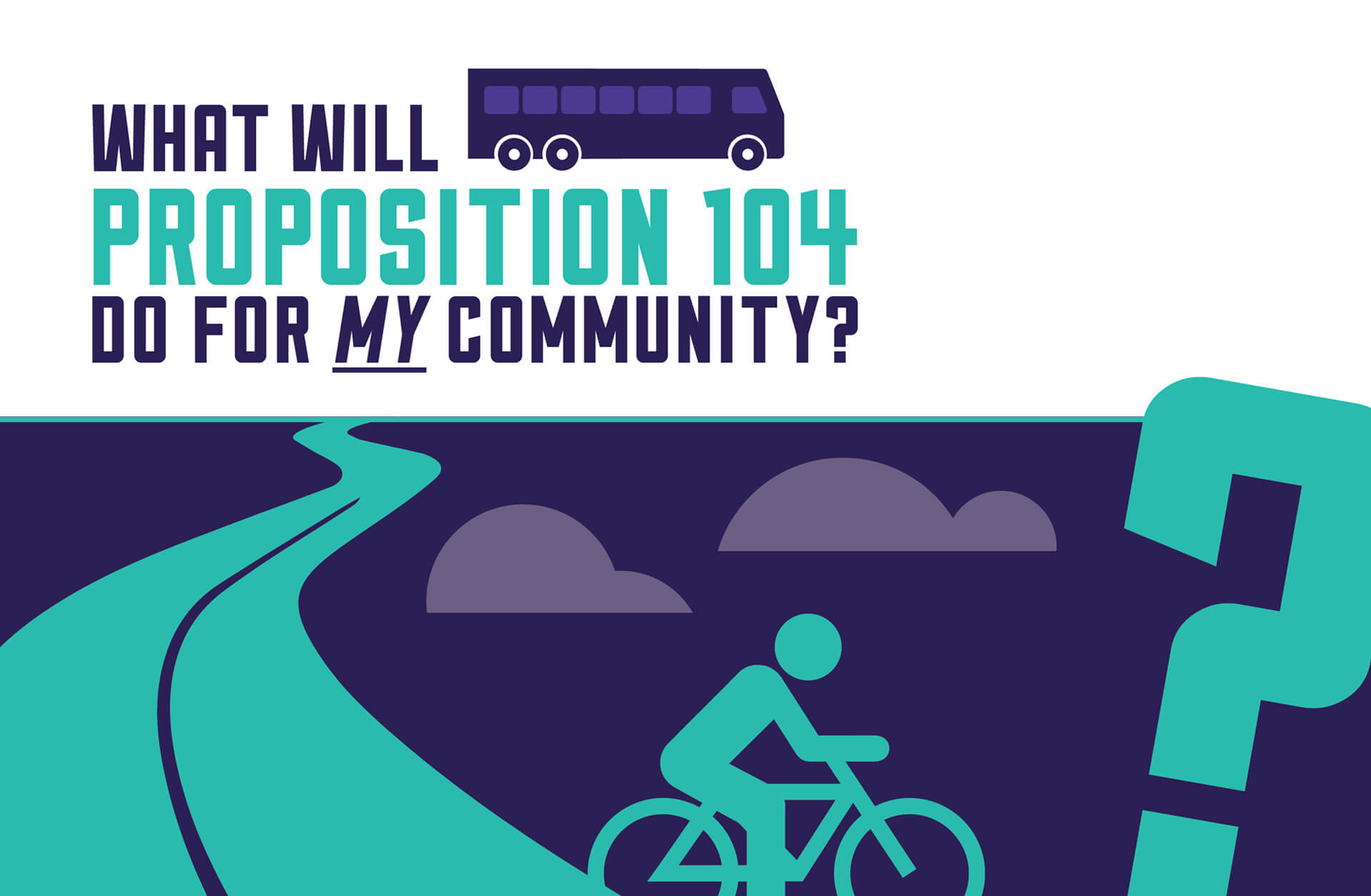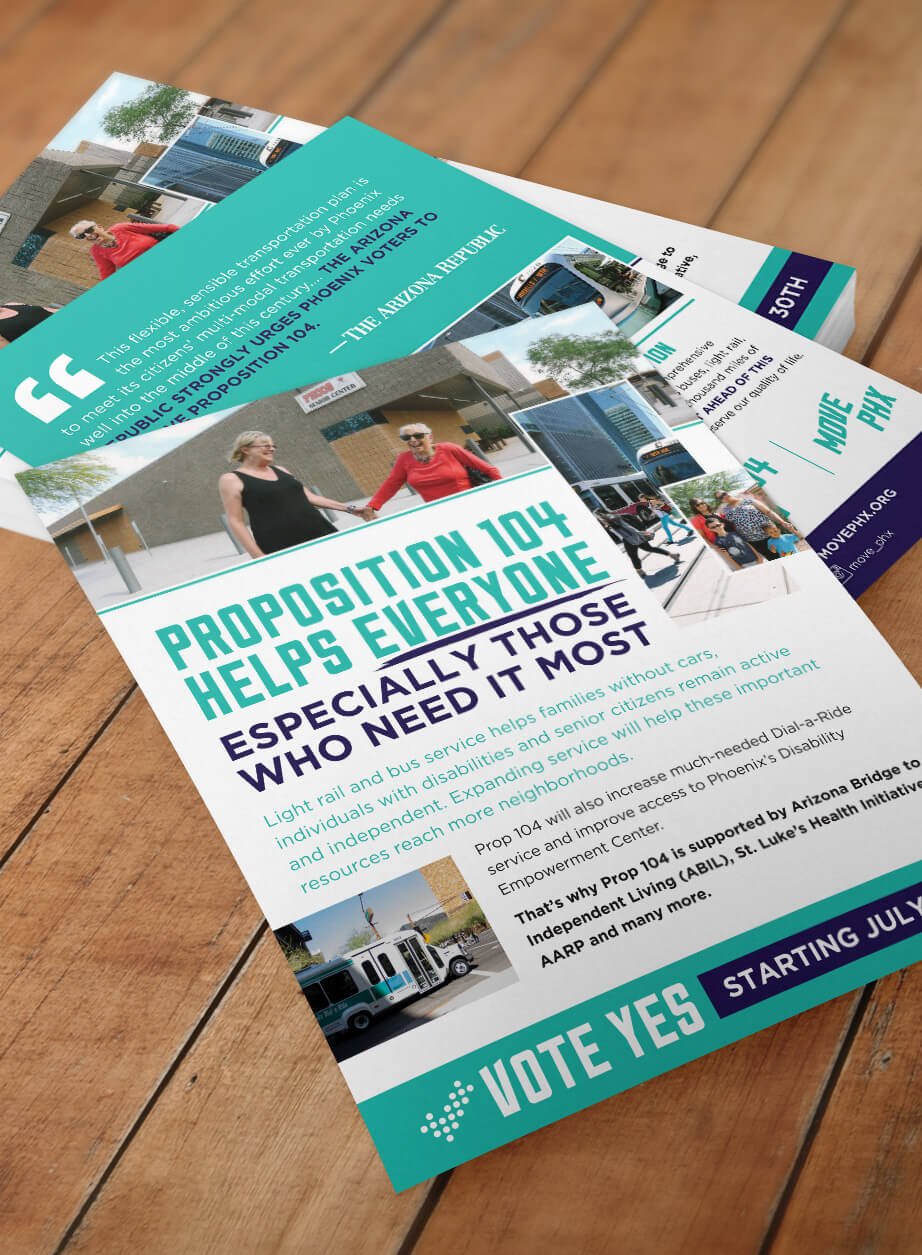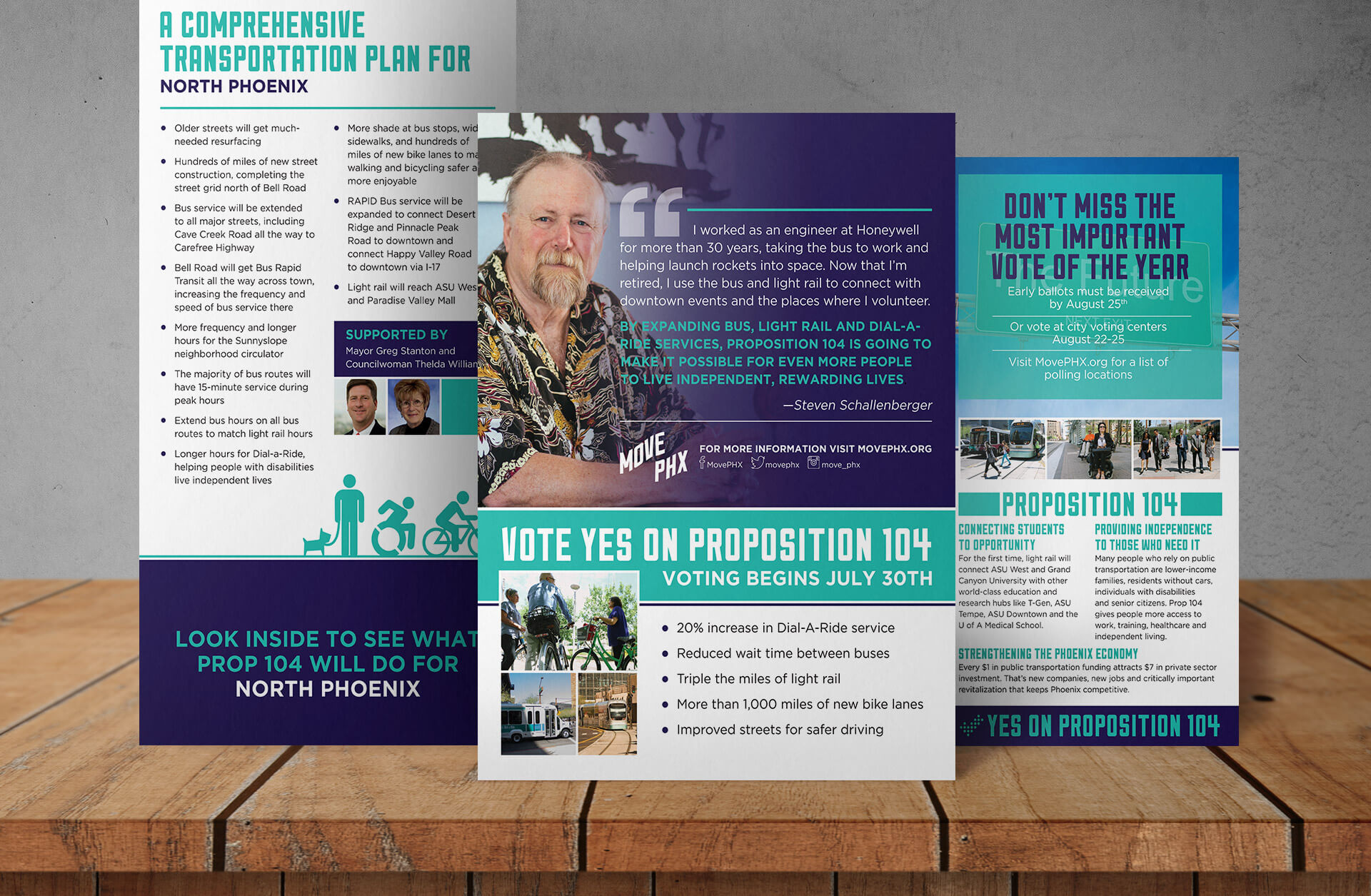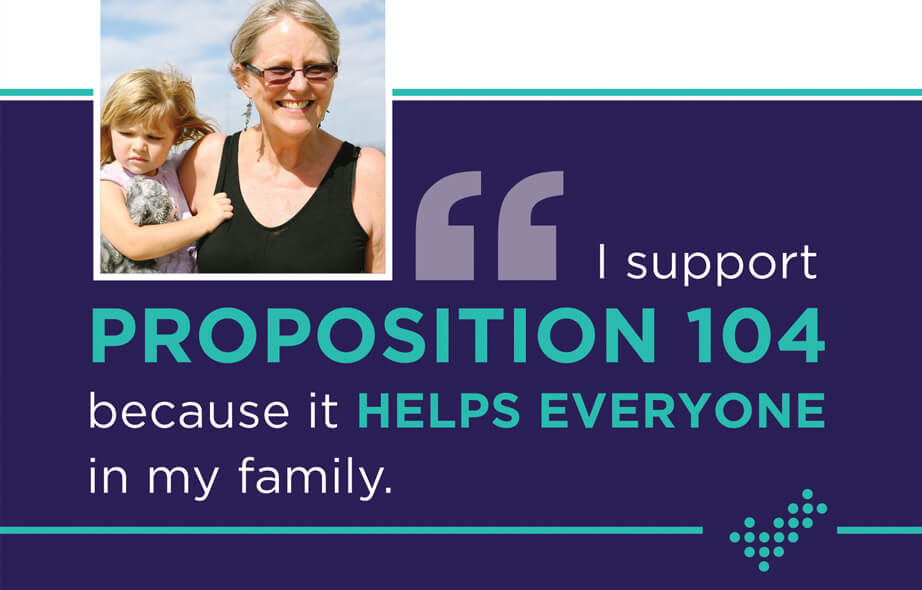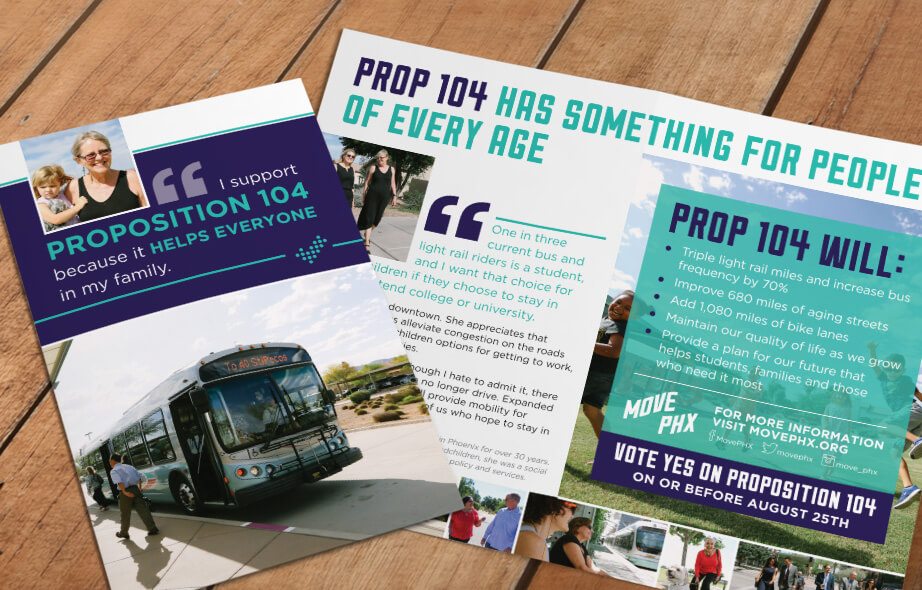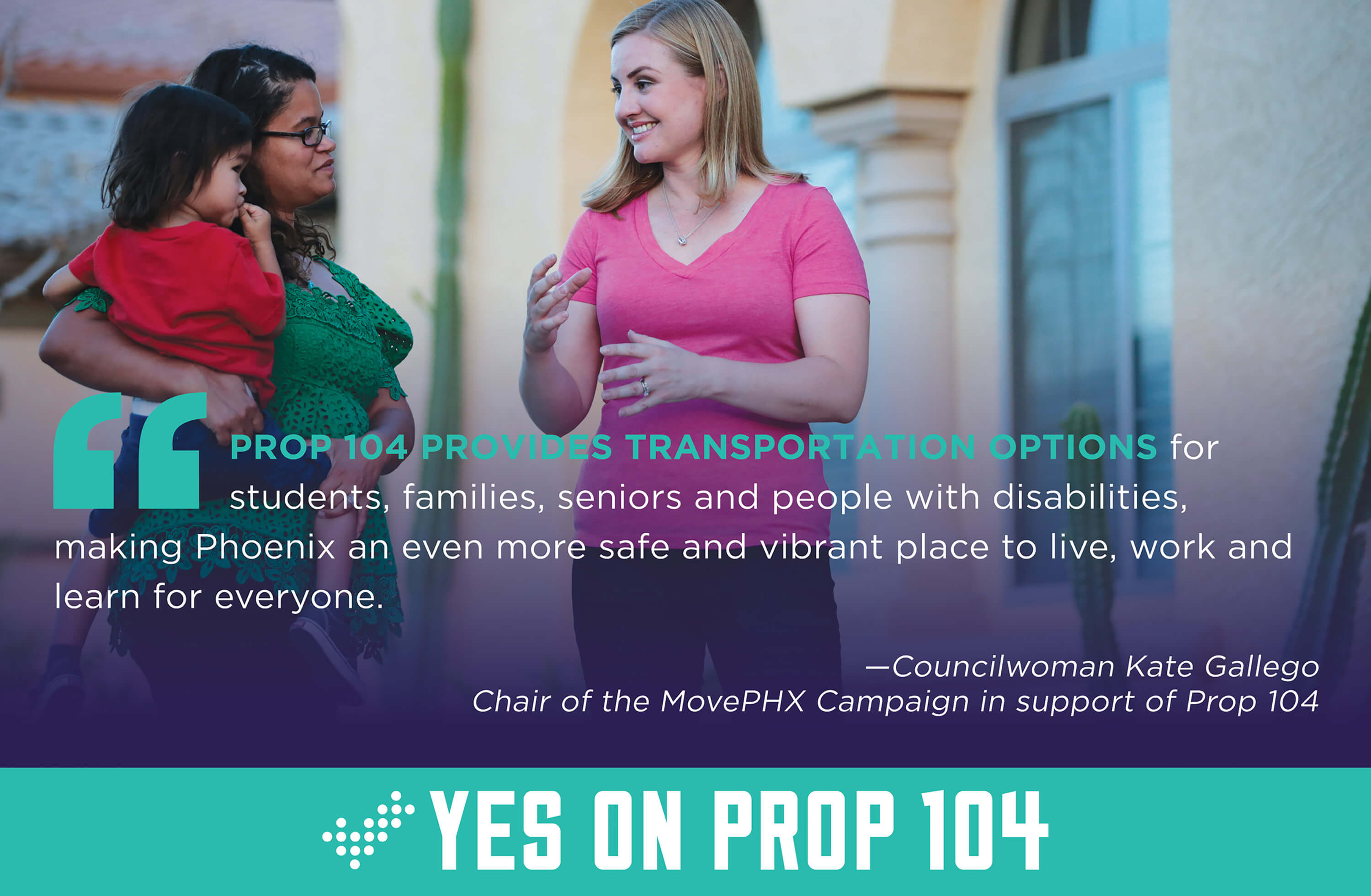 There are three responses to a piece of design — yes, no, and WOW! Wow is the one to aim for.
Milton Glaser
American Graphic Designer
Let's design something that will make a difference for your brand
Thanks for stopping by :)