Prop 104 MovePHX Transportation Initiative
Campaign Branding, Print Design
Political Direct Mail, Palm Card, Collateral, Advertising Print
Background
World class cities are expected to have connected, reliable, public transportation systems. For Phoenix to emerge as a world class city, implementing a modern transportation system is critical and vital to the city's future. Enter Prop 104, a transportation initiative that would implement a .3-cent sales tax increase to support transportation funding for improvements in roads, bus and light rail systems.
Design Makes the Difference
Sales tax increases in general get a bad rap, so to ensure a ballot victory, the visual goal of the print and direct mail campaigns was to create a seamless campaign brand that would communicate the vital importance to residents of transit as representing freedom, independence, access, mobility, opportunity, and stronger communities. Prop 104 passed with nearly 55% of votes.
Client
Prop 104 MovePHX | Javelina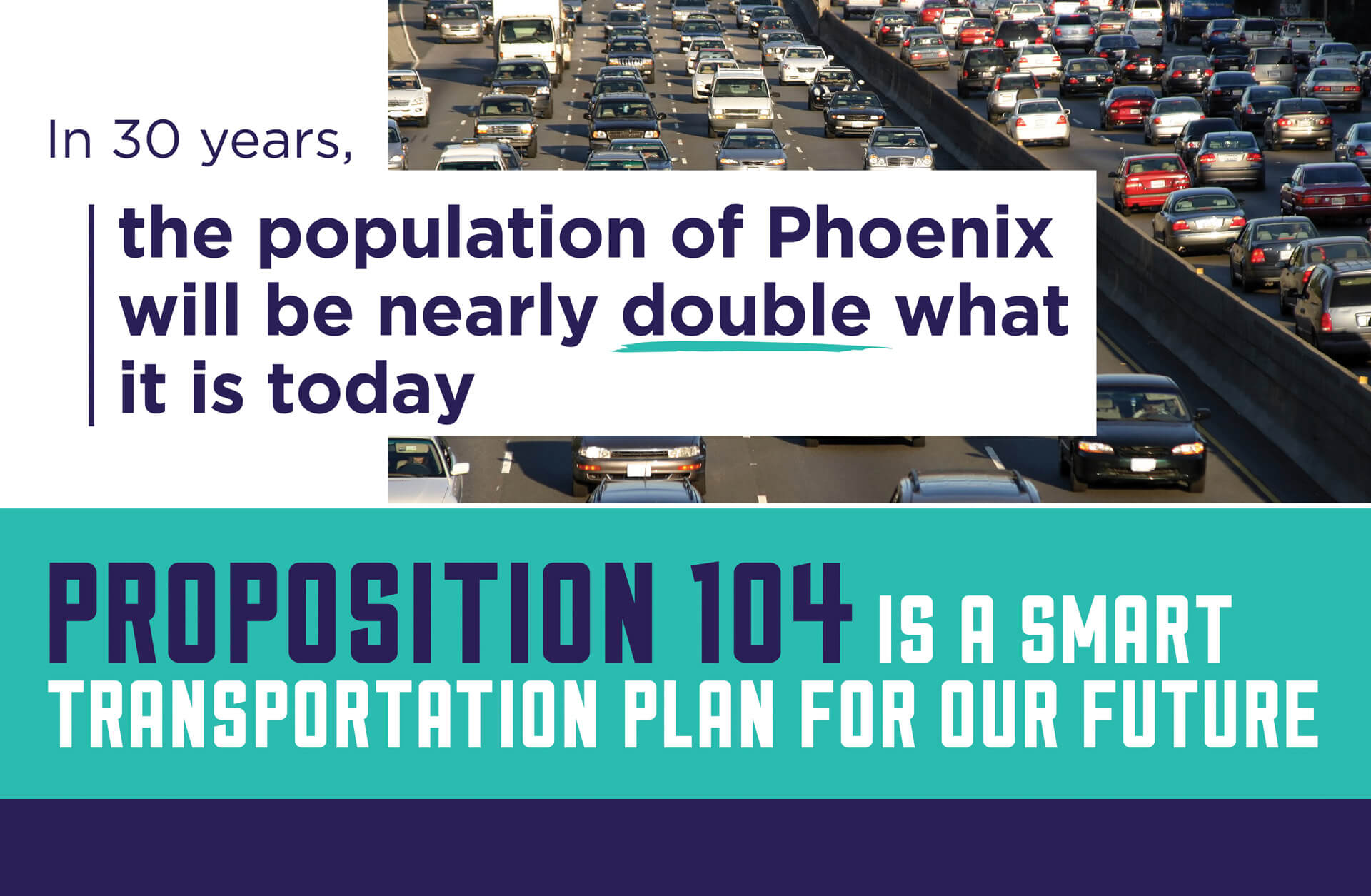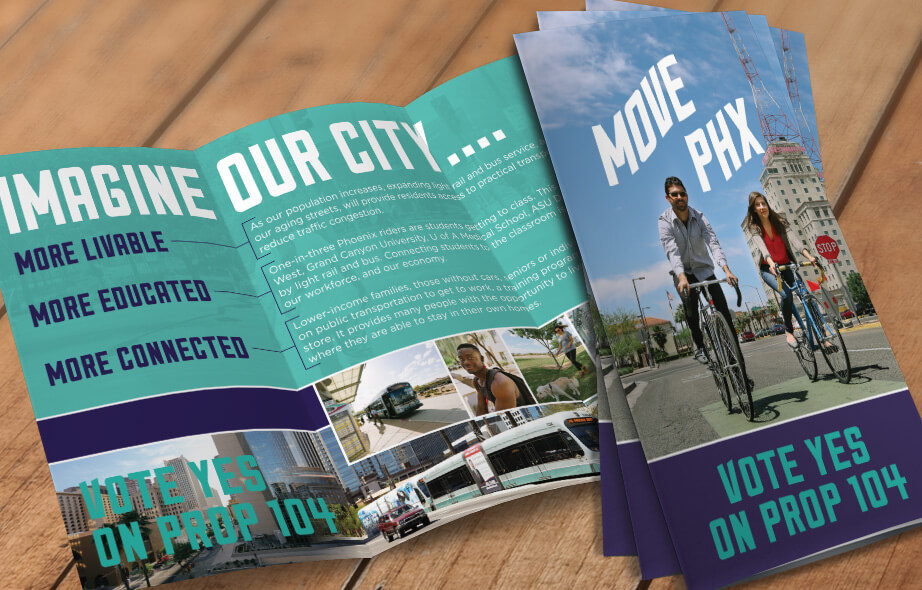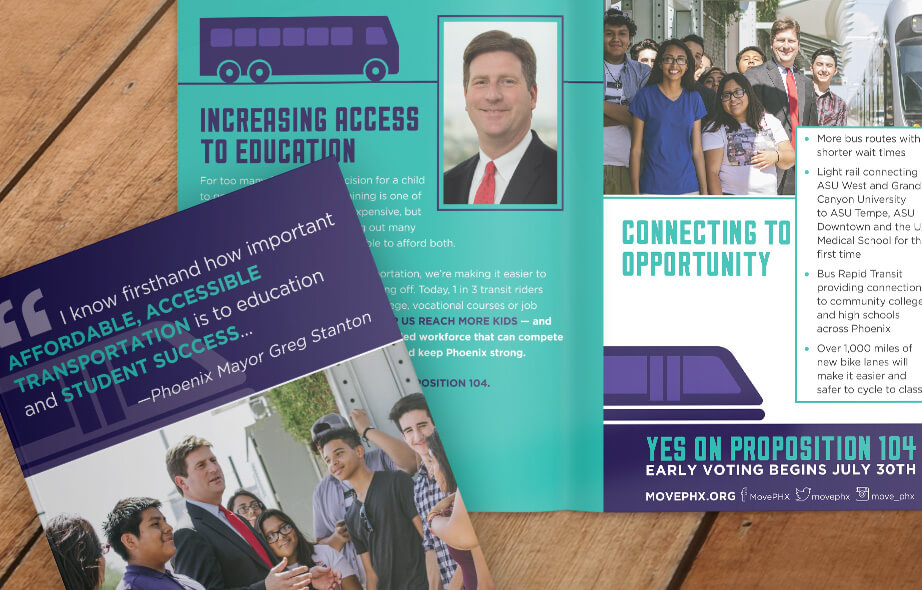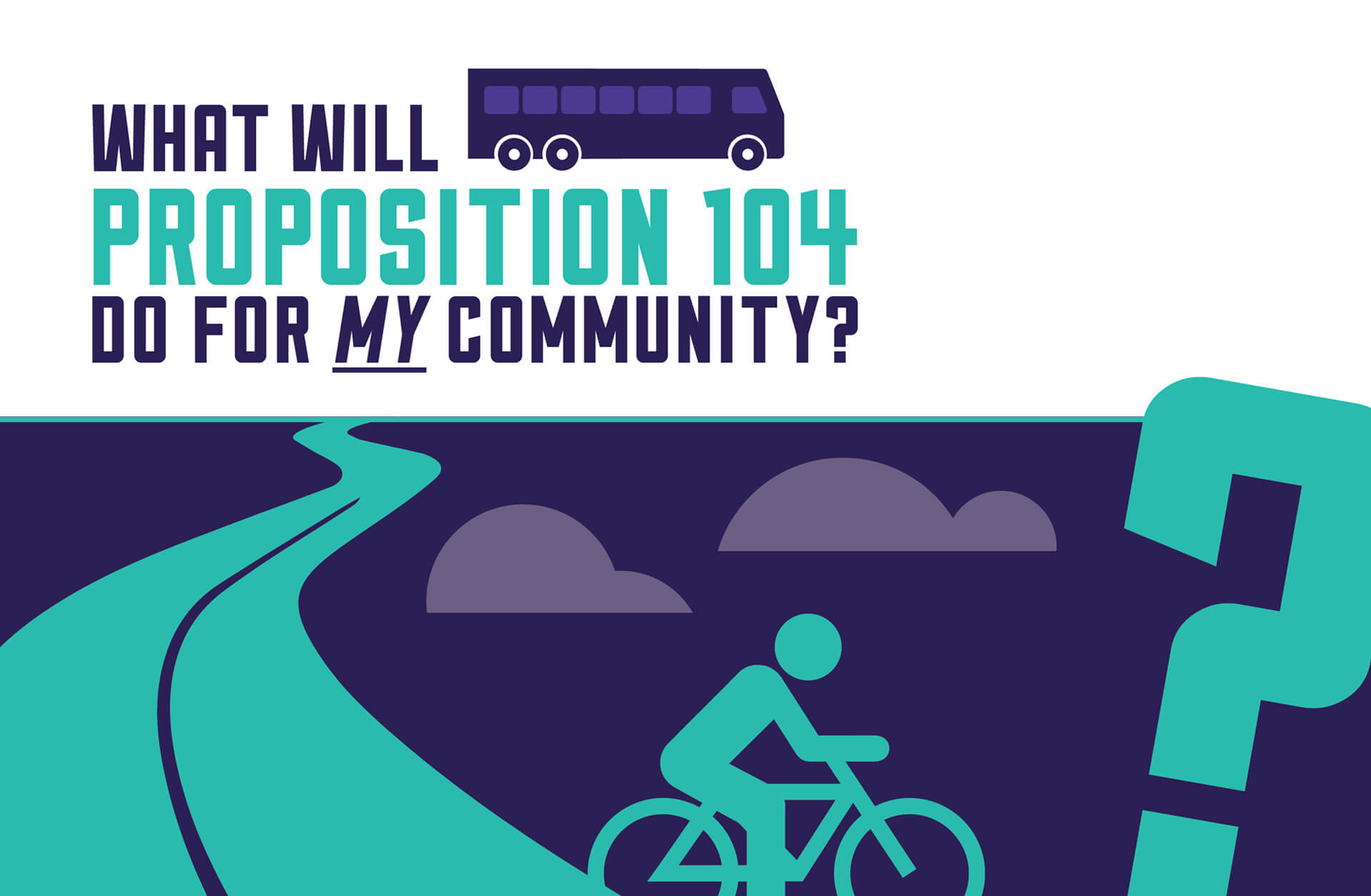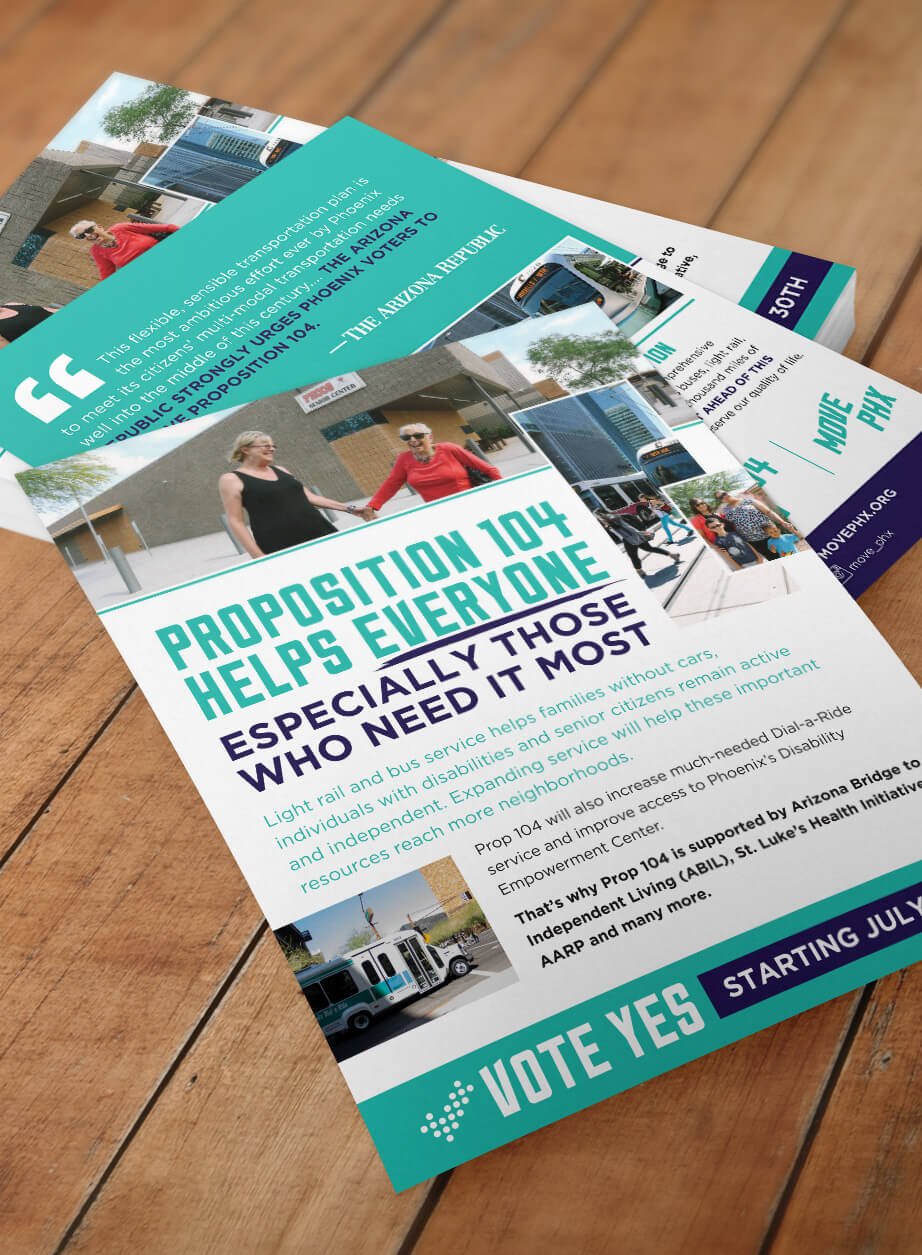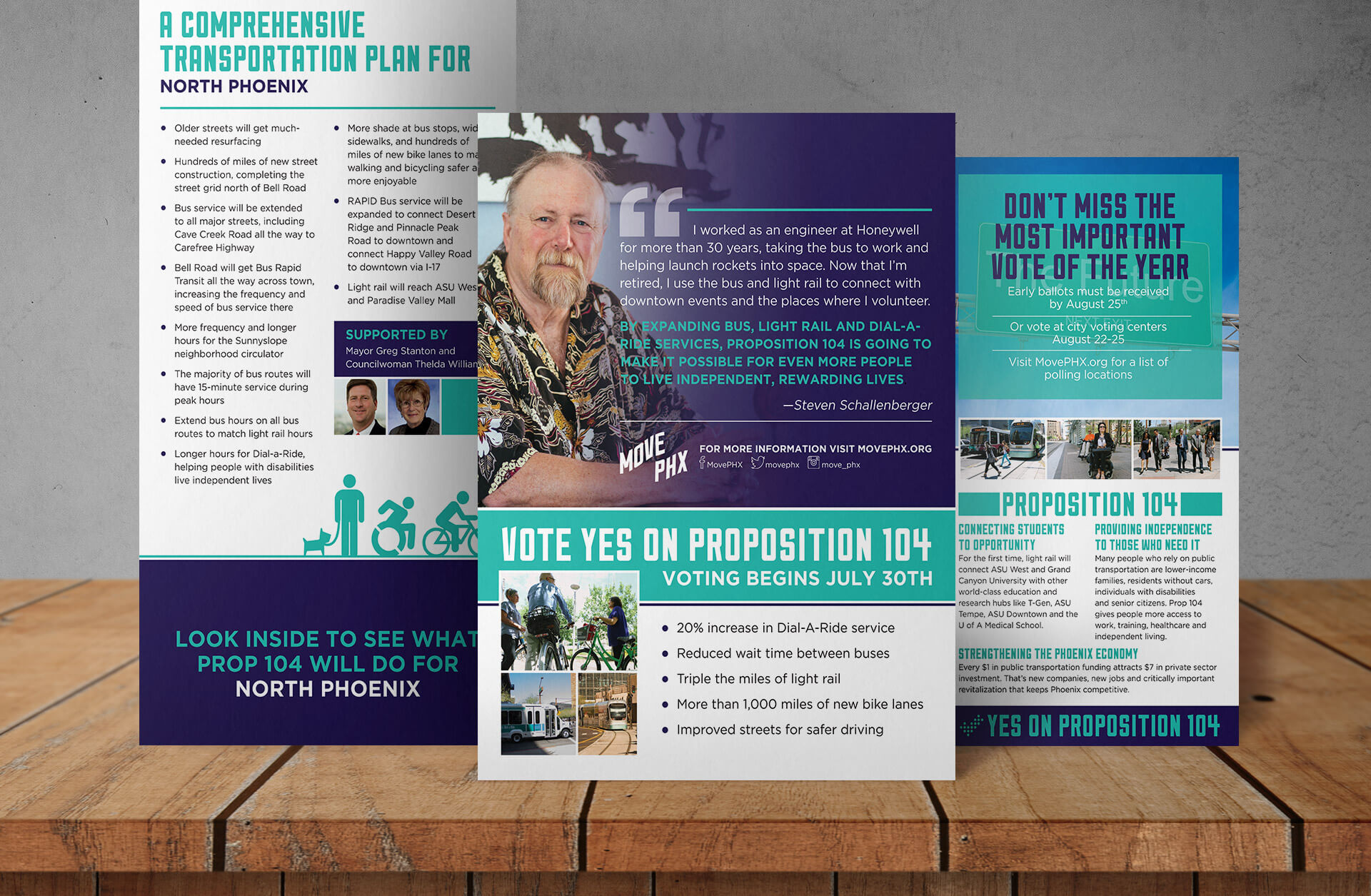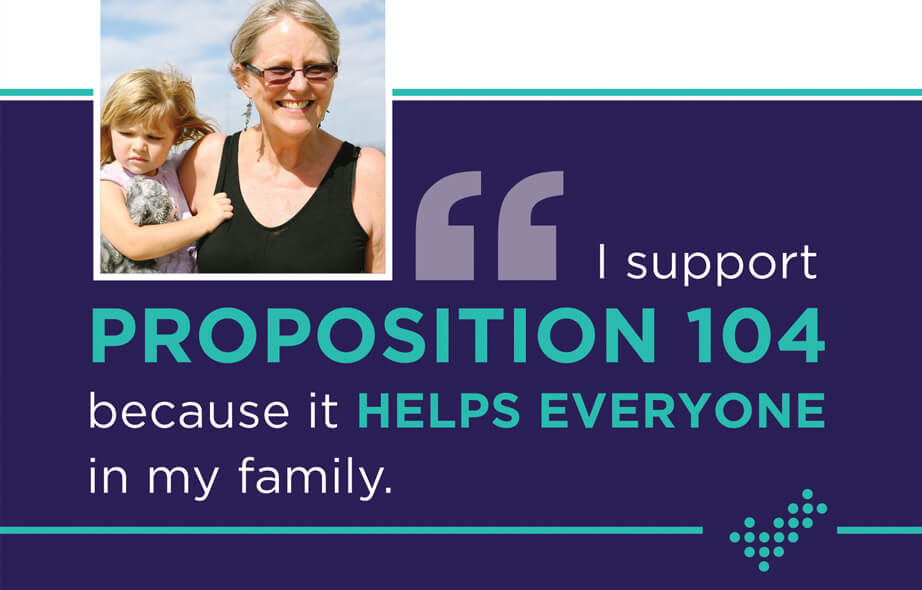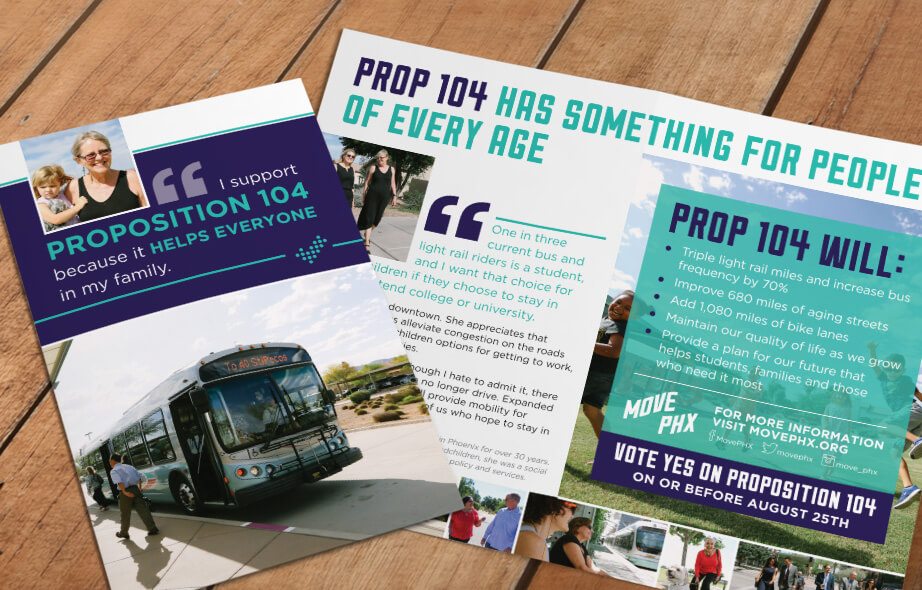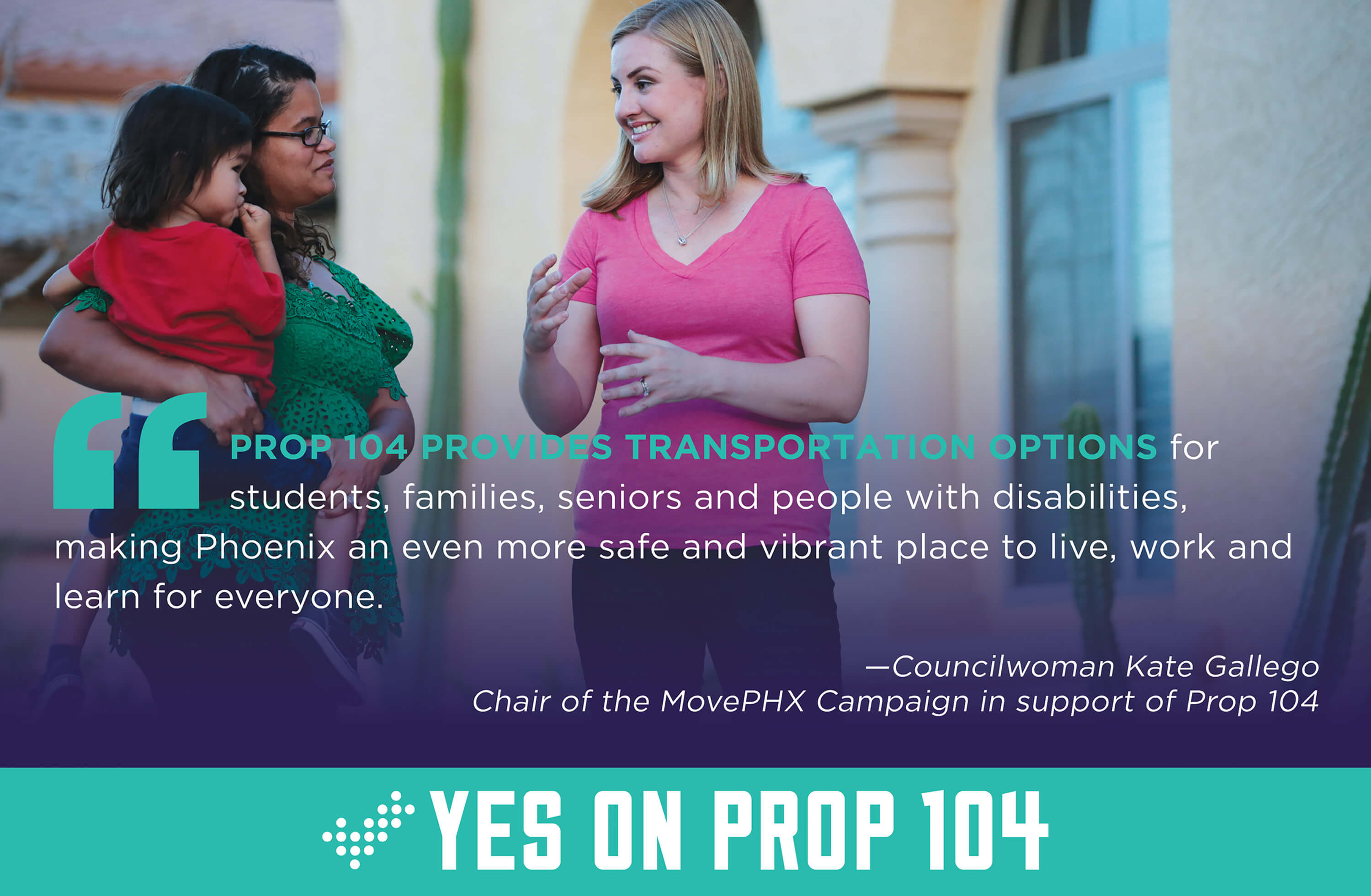 Client Reviews and Kind Words
Whether you're launching a new brand or refreshing an existing one, I'll work with you to build an inspiring brand, set it apart, and develop a visual identity that creatively, cohesively, and authentically communicates your brand message, voice, and tone across online and offline channels and touchpoints.

There are three responses to a piece of design — yes, no, and WOW! Wow is the one to aim for.

Milton Glaser
American Graphic Designer
Let's Use Design to Put Some "WOW" Into Your Brand
Let's Design Something That Will Make a Difference for Your Brand