Ha, I Laugh in the Face of Cancer
Background::
Ha, I Laugh in the Face of Cancer shares the personal story and journey of author, Susan Liberty Hall, as she battled breast cancer and attained victory using the Two Feathers Healing Formula. Having experienced cancer with both her Mother and brother who suffered horribly through traditional treatments, Susan wanted to share her story with others and let them know they have other natural treatment options.
Design Makes the Difference::
The visual goal of the print and web design was to create a positive, uplifting, inspiring, and hopeful brand that targeted an all-inclusive audience and communicated Susan's passion for helping them through her book and inspiring visitors to purchase it and engage with her. Visit website
Services::
Print Design / Book Cover Design / Book Design / Collateral Design / Website Design and Development / Website Maintenance / Integrated Design / Branding
Client::
Ha, I Laugh in the Face of Cancer / Author Susan Liberty Hall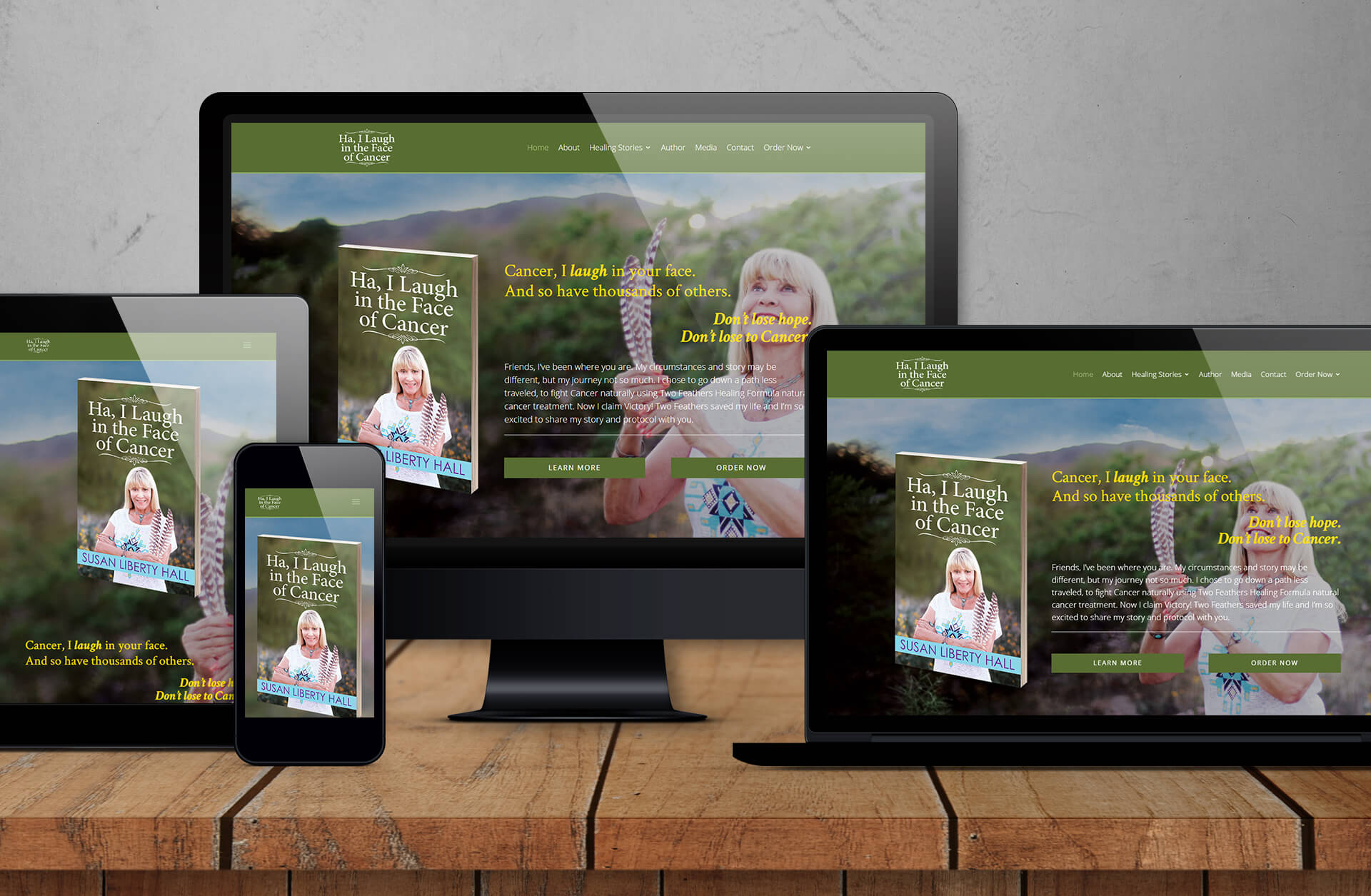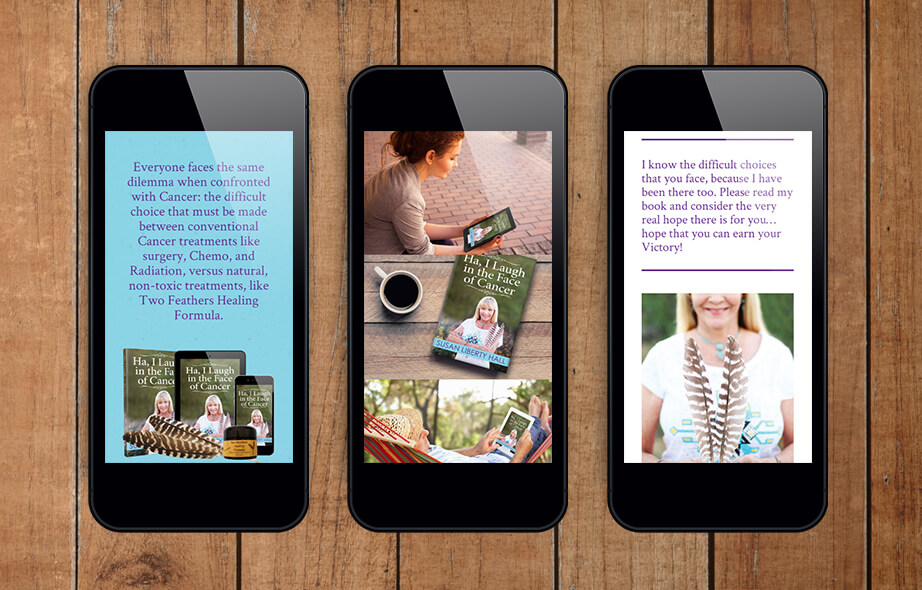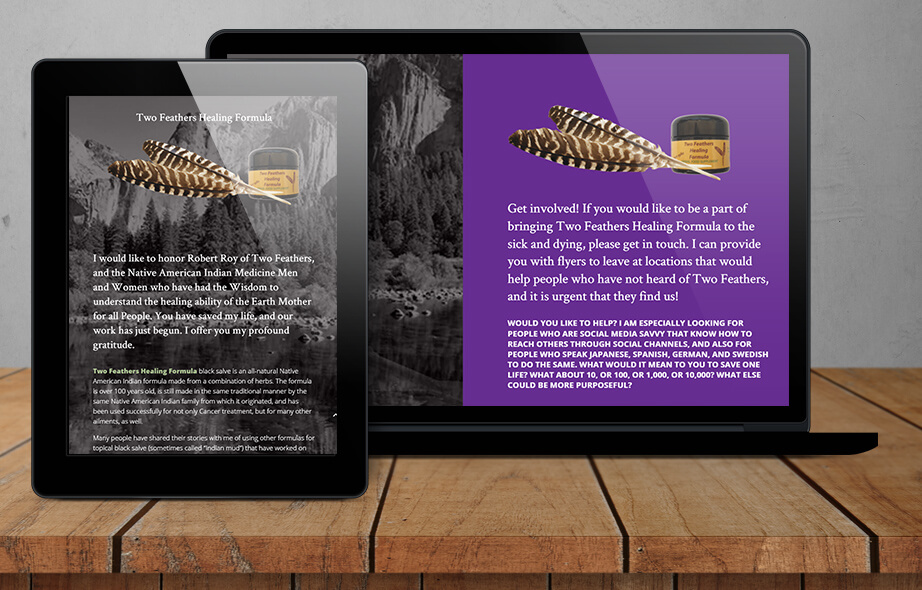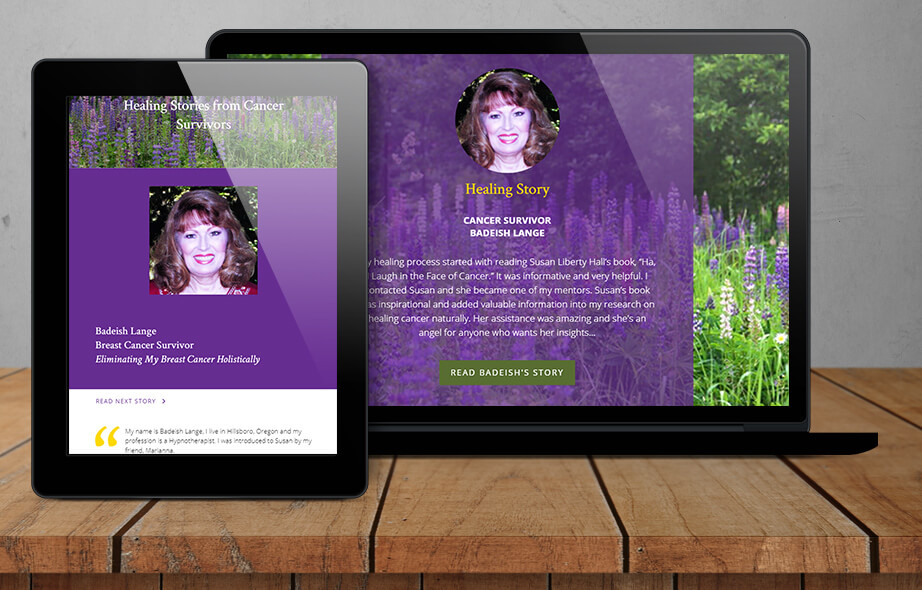 There are three responses to a piece of design — yes, no, and WOW! Wow is the one to aim for.
Milton Glaser
American Graphic Designer
Let's design something that will make a difference for your brand
Thanks for stopping by :)