Author Susan Liberty Hall
Personal Branding, Logo Design, Digital Design
Logo, Website Design, Website Development
Background
Susan Liberty Hall is an author whose true passion is in helping others and making a difference in their lives through her written works, the use and application of essential oils, and from her own life experiences. She wanted to develop a personal brand website that served to introduce herself, her passions, and her books, Ha, I Laugh in the Face of Cancer and Scented Adventures of The Bouquet Sisters, to those she serves.
Design Makes the Difference
The visual goal of the website design was to create a positive, uplifting, bright, approachable, and hopeful brand that communicated Susan's authentic and transparent personality, offerings, and genuine commitment of helping others to inspire visitors to explore more along their journeys.
Client
Susan Liberty Hall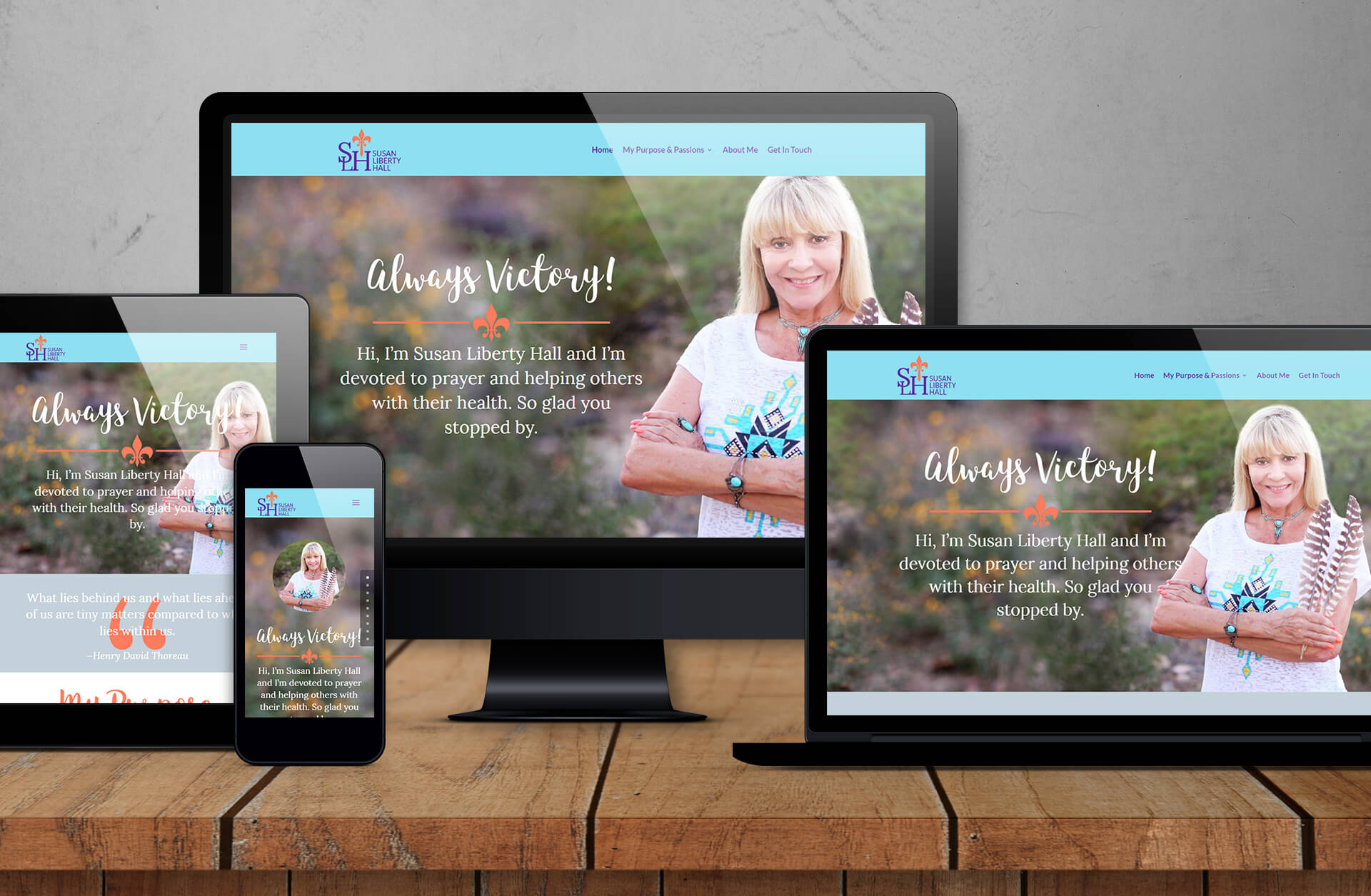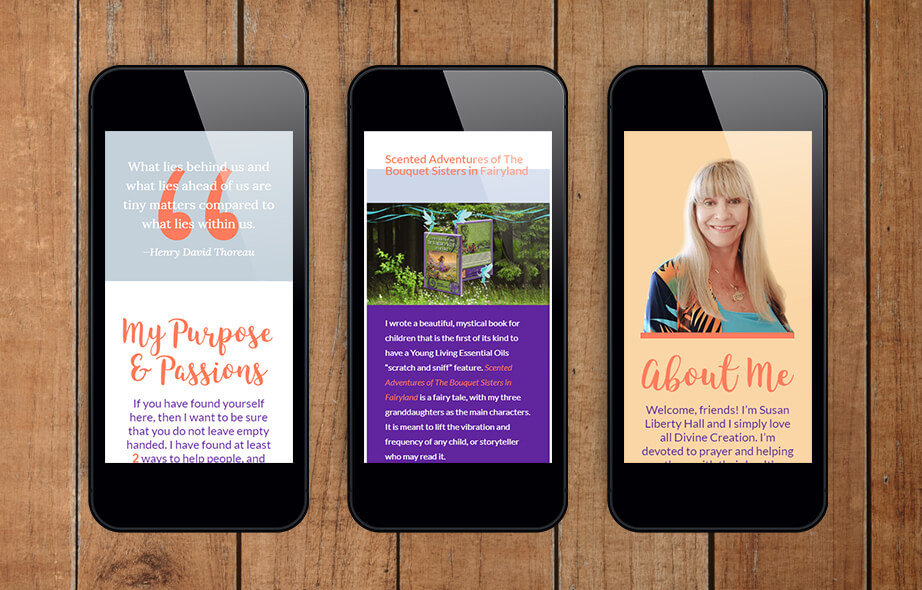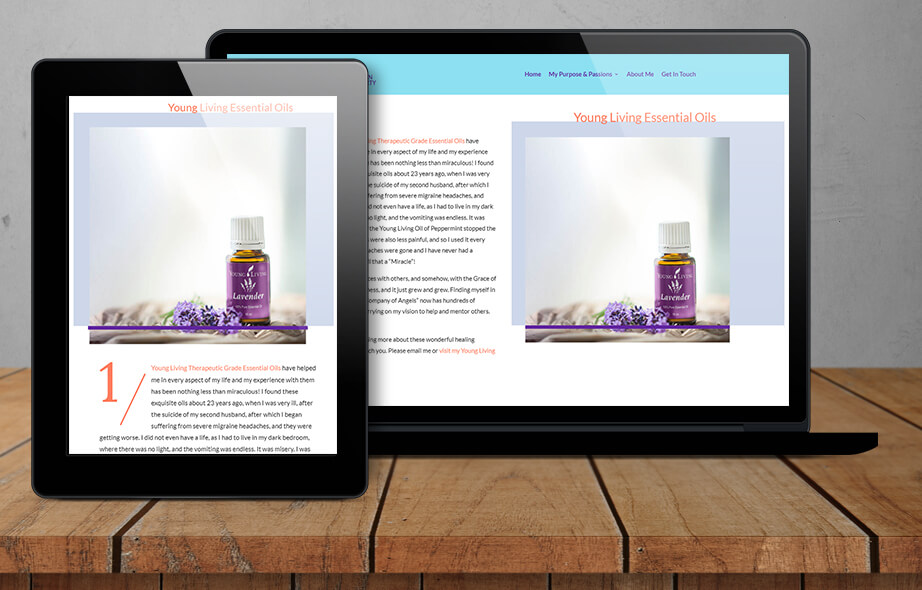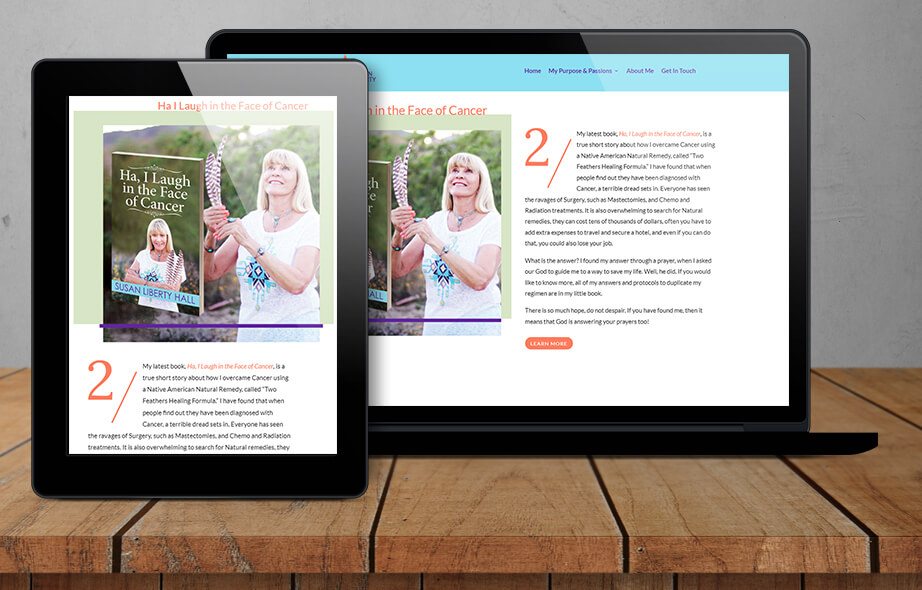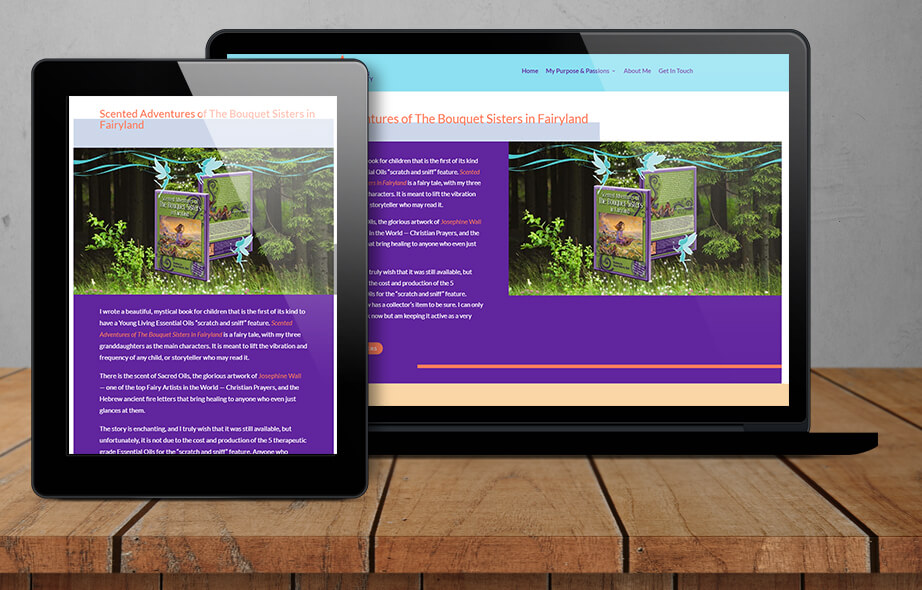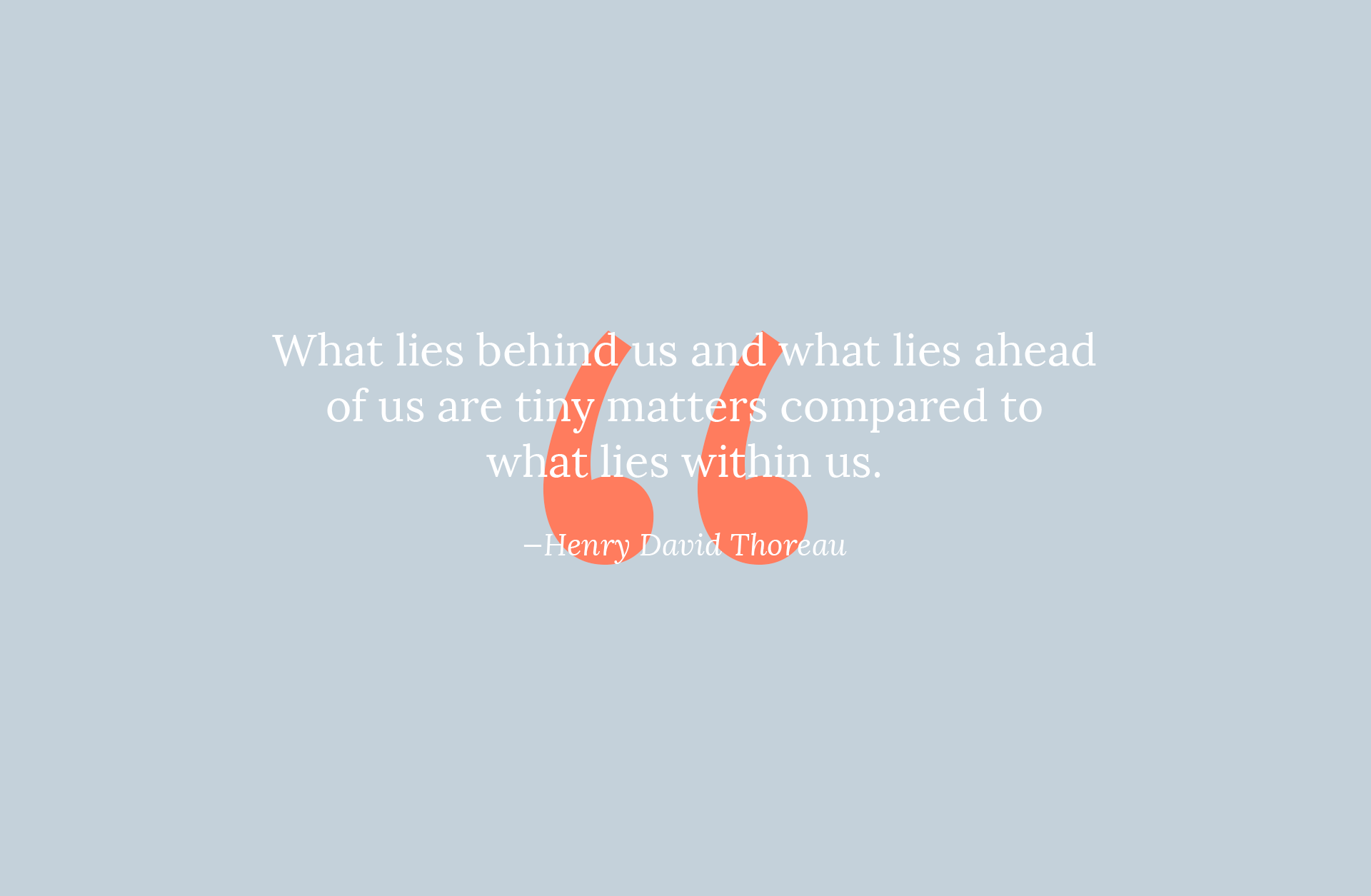 Client Reviews and Kind Words
Whether you're launching a new brand or refreshing an existing one, I'll work with you to build an inspiring brand, set it apart, and develop a visual identity that creatively, cohesively, and authentically communicates your brand message, voice, and tone across online and offline channels and touchpoints.

There are three responses to a piece of design — yes, no, and WOW! Wow is the one to aim for.

Milton Glaser
American Graphic Designer
Let's Use Design to Put Some "WOW" Into Your Brand
Let's Design Something That Will Make a Difference for Your Brand